2013 NHL Season: 5 Bold Predictions for the San Jose Sharks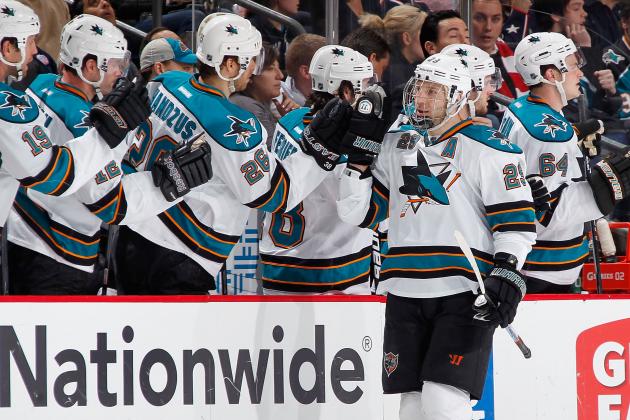 Gregory Shamus/Getty Images

The San Jose Sharks are at a crossroads right now as the condensed 2012-13 NHL season gets under way.
Team Teal remains one of the most talented clubs in the league with highly touted players such as Joe Thornton, Patrick Marleau, Dan Boyle and Brent Burns.
But despite having a deep and talented team for practically the past decade, the Sharks have never even reached the Stanley Cup Final. Many critics feel something is missing, and that element may be leadership or some other intangible quality that causes teams to underachieve in the clutch.
The leaders of this team are now on the wrong side of 30. Boyle is 36, Thornton, Brad Stuart and Marleau are 33 and Martin Havlat is 31. If this year isn't a successful one, this could be the last chance this group has to win together.
Begin Slideshow

»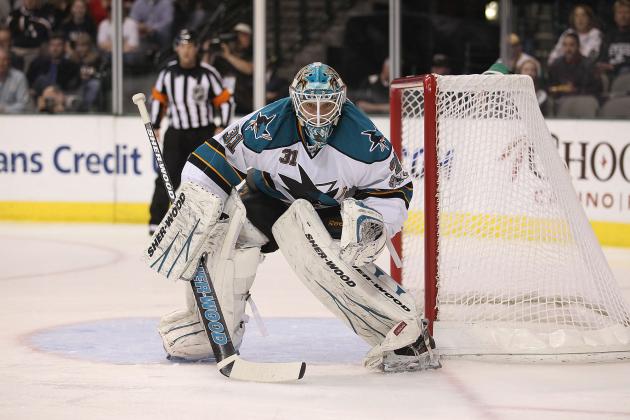 Ronald Martinez/Getty Images

Goalie Antti Niemi has already won a Stanley Cup, back in 2010 with the Chicago Blackhawks.
San Jose has a deep and talented defense with Dan Boyle, Douglas Murray, Brent Burns, Marc-Edouard Vlasic, Brad Stuart, Jason Demers and Justin Braun all available. They provide a good mix of youth and experience and play-makers and positional players.
The result, coupled with Niemi keeping sharp in Europe during the lockout, should be a strong season for the Sharks' Finnish netminder, perhaps one comparable to 2009-10.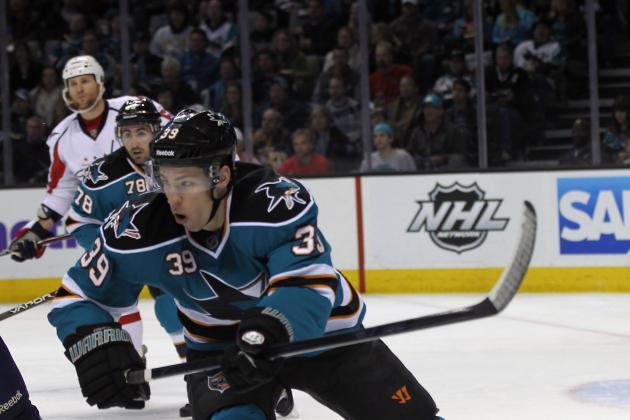 Bruce Bennett/Getty Images

Logan Couture is 23 and has already enjoyed back-to-back 30-goal seasons for the Sharks.
During the lockout, the London, Ontario, native has stayed sharp by playing in Switzerland, where he is averaging a point per game.
Look for the young Couture to have another stellar season and even to take his production to the next level. He is already in game shape, has immense talent and still hasn't reached his prime.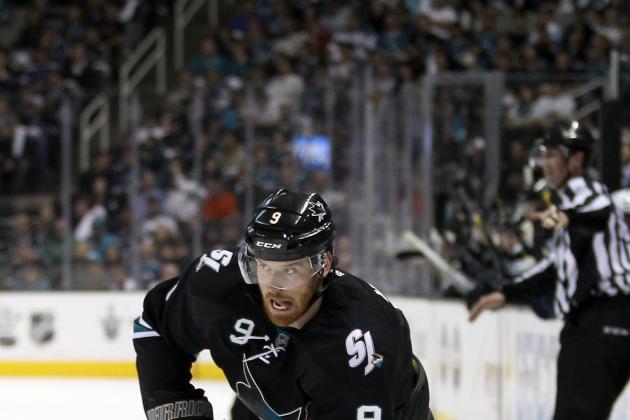 Ezra Shaw/Getty Images

Martin Havlat only played in 39 games last season for the Sharks. When he did play, he was disappointing, producing only seven goals and 27 points, well below expectations.
The Sharks acquired Havlat to give them production on the second line, and he largely failed to do so last season.
He is only 31, but he seems like he's an old 31. The condensed season will be tough on his body and he will struggle again in 2012-13.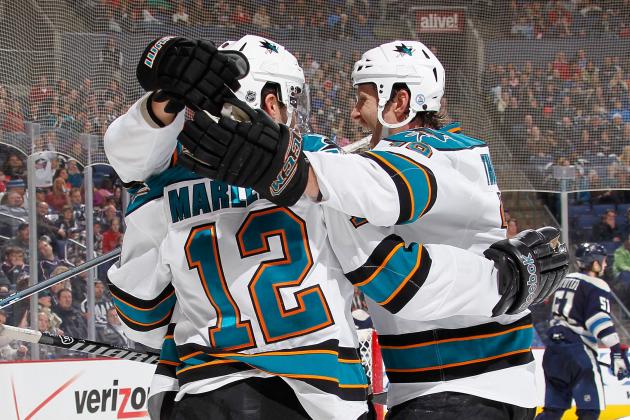 Gregory Shamus/Getty Images

The Sharks have a lot of money invested in two players: Patrick Marleau and Joe Thornton. They are both 33. Both of them are considered leaders on this team, but many critics both inside and outside the organization question their leadership abilities.
Thornton has a cap hit of $7 million this season and next season while Marleau comes in at $6.9 million.
Unless San Jose goes on a very long playoff run this season, GM Doug Wilson will try to deal one of them before the start of the 2013-14 campaign.
If the Sharks get off to a very slow start this season, the deal may come before the trade deadline this year.
Either way, barring a super run for the Sharks, at least one of these pillars of the franchise will not be in teal next fall.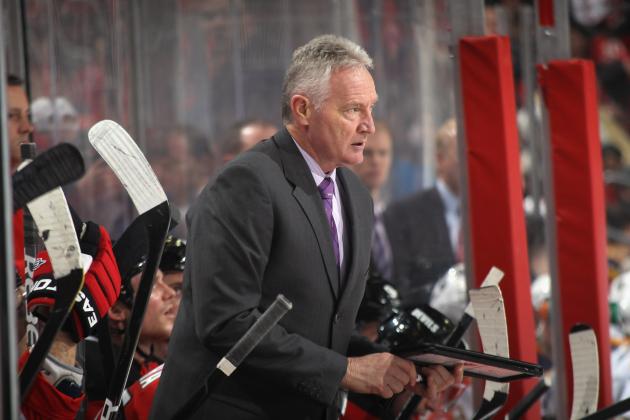 Bruce Bennett/Getty Images

The Sharks have brought in Hall of Fame defenseman Larry Robinson to be an assistant coach this year under Todd McLellan. If San Jose doesn't have that deep playoff run we've all talked about, Robinson will take over as head coach before the start of the 2013-14 season.
One thing about Robinson: He knows how to win. As a player with Montreal and Los Angeles, he won six Stanley Cups and never failed to reach the postseason in 20 NHL seasons.
He has also won three Stanley Cups as a coach (head or assistant) or scout.
Robinson was brought in to help improve the San Jose penalty kill, but if the club falters, he will have the responsibility of rebuilding the entire team.