Royal Rumble 2013: Top 10 Surprise Rumble Entrants We're Dying to See Most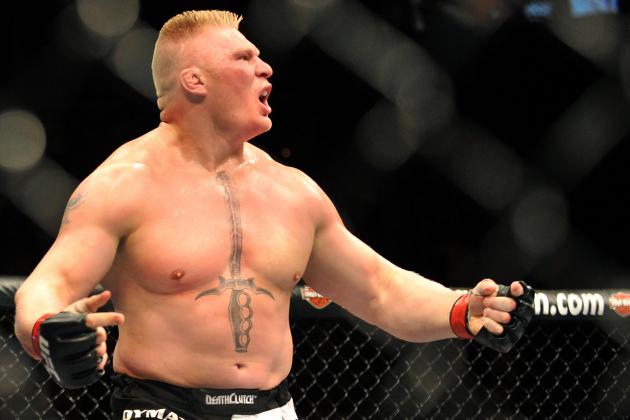 Jon Kopaloff/Getty Images

The Royal Rumble is chock full of shockers every year.
In 2012, the Royal Rumble match featured the surprise returns of Road Dogg, "Hacksaw" Jim Duggan and Mick Foley. In 2011, we were treated to the returns of Booker T and Diesel.
In 2013, we're bound to get at least a few surprise entrants in the Royal Rumble, which is widely considered to be one of the WWE's biggest matches of the year.
So, just who will surprise us and return in this year's 30-Man rumble?
Will it be a big-named superstar from the past, a current star returning from injury or a part-time star not currently involved in any angles?
Well, we'll have to wait and see.
But while we do that, let's take a look at the 10 possible surprise Royal Rumble entrants that people seem to be talking about the most.
Begin Slideshow

»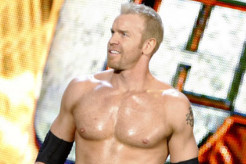 Photo courtesy of WWE.com
Shortly after dropping the Intercontinental Championship on Raw 1000 back in July, Christian disappeared from TV, seemingly out of nowhere.
It would later be revealed that "Captain Charisma" had undergone shoulder surgery, and besides a random appearance (via satellite) on SmackDown in September, he's been completely absence from TV for more than five months now,
According to F4WOnline.com (via WrestlingInc.com), however, Christian is scheduled to return by mid-January, which puts him in prime position to make his triumphant return at The Royal Rumble.
Christian was forced to miss the 2012 Royal Rumble because of injury, and it would be a shame to see him miss the big match for the second straight year.
He's always been over with the crowd, and after missing so much time over the last couple of years, there's no doubt that the fans are ready to see the veteran back in action.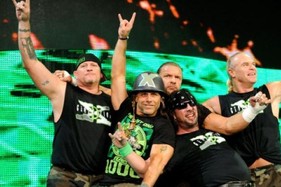 Photo courtesy of WWE.com
In 2012, the New Age Outlaws (Billy Gunn and Road Dogg) reunited on several occasions.
They appeared on Raw 1000, presented an award at the 2012 Slammy Awards and even teamed up to face Team Rhodes Scholars at a couple of WWE live events.
If nothing else, Gunn and Dogg proved that they're still ridiculously over with the crowd and that, despite being well past their time, they still bring a lot of value to the WWE,
You have to believe that if WWE officials were willing to use the New Age Outlaws in a match against Team Rhodes Scholars, they'd probably be more than willing to put them in the Royal Rumble.
After all, there's no doubt that Gunn and Dogg would get a major pop from the crowd and generate more interest in their appearance than some of the WWE's lower card workers would.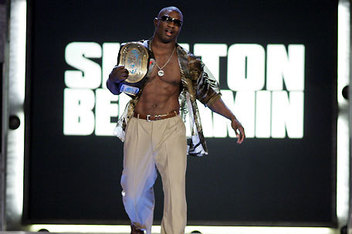 Photo courtesy of WWE.com
Rumors began circulating last month that Shelton Benjamin requested his release from ROH in order to try to get a deal done with the WWE.
Benjamin himself has denied those rumors, but in the wrestling world, that means little to nothing.
"The Gold Standard" has long been viewed as one of the most underrated and underused talents in WWE history, so it would certainly make a ton of sense for the company to be interested in him again.
He is still a phenomenal athlete who can do things that no one in the WWE can do and has enough name value to be worth bringing back.
A lot of hardcore wrestling fans would love to see Benjamin back in the WWE so he can get another opportunity to showcase his incredible talents on the biggest stage in pro wrestling.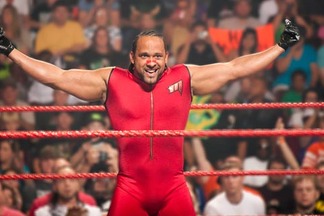 Photo courtesy of WWE.com
Another name from the WWE's recent past that seems to keep popping up is MVP.
There has been a lot of chatter about MVP potentially returning to the company that helped him become a star, and MVP himself has done little to squash those rumors.
Like Benjamin, MVP is viewed as someone who didn't really get a fair shake in his first WWE run, and a very vocal group of fans continues to make a case that the WWE should rehire him ASAP.
MVP has gone on to have a successful post-WWE career in Japan and doesn't "need" to return to the WWE. But as someone who developed a big fanbase in the WWE and has spoken highly of the company since leaving it, it seems like a very real possibility that he'll wind up back there one day.
Might that day come as soon as The Royal Rumble? There's no doubt that it would appease a lot of fans if that were the case.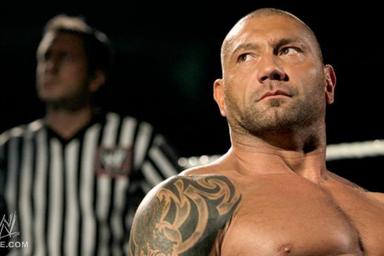 Photo courtesy of WWE.com
Batista has been very outspoken about the WWE since leaving the company in 2010, making it quite clear that he wasn't a big fan of its PG initiative.
He's since moved onto a career in movies and MMA, but a poor showing in his first fight (even though he won) and his age (43) make his future in the sport rather cloudy.
That's why many wrestling fans seem to think that Batista will be back in the WWE for one final run at some point.
It makes sense because Batista didn't exactly get a proper sendoff back in 2010, and when he parted ways with the WWE, he was on one of the bigger rolls of his career.
There probably isn't a ton of value in bringing him back for the long haul, but a short run could generate some renewed interest in the WWE product from some fans who have recently stopped watching.
Batista may not be on the same level as someone like John Cena, but he accomplished a lot in the WWE and still has plenty of name value.
If he were to return at the 2013 Royal Rumble, a big chunk of fans, though not all of them, would probably be pretty happy to see him back.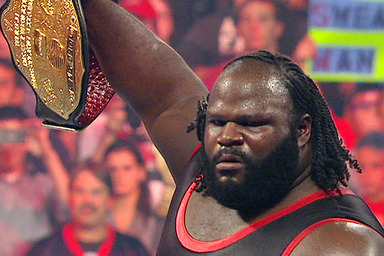 Photo courtesy of WWE.com
Only a few years ago, Mark Henry was just another guy on the WWE roster.
But in 2011, "The World's Strongest Man" had what was far and away the best year of his career, wreaking havoc throughout the entire company on his way to winning the World Heavyweight Championship.
While Henry may not be the best in-ring performer around, he was so great during his last run that there's suddenly a calling amongst fans for him to come back.
Henry is currently out recovering from shoulder surgery he had last year, and there are still plenty of questions about his future in the WWE and if he'll even return at all.
But Henry earned himself a lot of fans with his great 2011, and it would be unfortunate to see his wrestling career end with an injury rather than a proper sendoff.
Perhaps, though, a Royal Rumble return will mark the beginning of what will be the final run of Henry's impressive and lengthy career.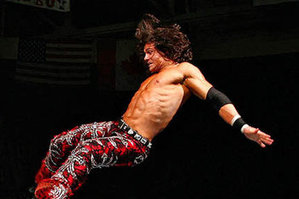 Photo courtesy of WWE.com
In late 2011, John Morrison's WWE contract ran up, and he chose not to re-sign with the company.
That was a decision that left a lot of fans disappointed as Morrison had evolved into one of the WWE's most popular midcard stars over the last few years.
Now roughly a year later, there are already rumblings that Morrison is expected to be back in the WWE in 2013, and Morrison himself recently stated that he'd like to be back in the WWE within six months.
Don't be surprised if it happens much sooner than that, though.
Morrison developed a pretty sizable fan base during his time in the WWE, and he's an extremely agile and athletic superstar who can do things that not many other wrestlers he can do.
Especially after seeing him do this at the 2011 Royal Rumble, there's no doubt that the fans would love to see him compete in the match once again this year.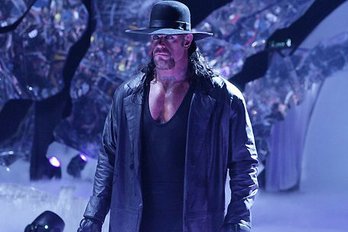 Photo courtesy of WWE.com
At the Slammy Awards edition of Raw, Triple H revealed he we have "not seen the last of The Undertaker."
In other words, The Undertaker will compete at WrestleMania 29.
But even though Triple H's announcement created a lot of excitement, many of those fans are hoping that Taker will get in the ring before WrestleMania 29. They want him to compete in The Royal Rumble match, too.
Much of this desire to see Undertaker compete in the 30-man rumble stems from the fact that he hasn't competed in one since way back in 2009.
While it would be fun to see him in the Royal Rumble, there doesn't seem to be much benefit in putting him in the match unless he's going to win it, and he probably shouldn't win it when he's only a one-match-a-year guy these days anyway.
Undertaker winning or at least entering the Royal Rumble sounds cool and is something a lot of fans seem to want to see, but the WWE's best is to save "The Phenom" for what could be his last match ever at WrestleMania 29.
Photo courtesy of WWE.com
Brock Lesnar is going to return soon, and he's going to compete at WrestleMania 29.
The only question is how he gets there.
There are tons of possible scenarios for Lesnar at the WWE's biggest pay-per-view of the year, including potential matches with The Rock, Triple H or even The Undertaker, and the buildup to that match should start soon.
One thing the WWE will have to figure out, though, is how it reignites Lesnar's feud with Triple H or starts a new one for him.
One very real possibility is The Royal Rumble match, which could serve as the initial platform that leads Lesnar to WrestleMania 29.
Lesnar created a ton of buzz with his return last year, and his return in 2013 is going to do the same, especially if it takes place at the first PPV of the year.
He's one of the biggest names in the industry, and no matter what he does, people are going to talk about it.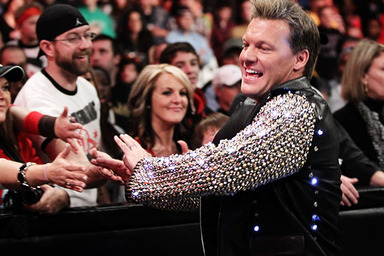 Photo courtesy of WWE.com
The widespread expectation is that Chris Jericho will return to the WWE at some point.
What's less clear, however, is exactly when Jericho will come back and under what circumstances his return will take place.
In 2012, he made his in-ring return at The Royal Rumble, and in 2013, he might very well do it again.
Jericho has always been known for working the fans, and the more ambiguous he is about whether he's returning, the more likely it is that that's exactly what will happen.
Should Jericho choose to return at some point, though, it's safe to say that he's going to create a lot of buzz like he always does.
Y2J is one of the biggest names in wrestling history, and he's earned the respect of a vast majority of the fans.
Just like the fans wanted to see him back in 2012, they want to see him back in 2013.
Don't be surprised if it happens.
Drake Oz is a WWE Featured Columnist for Bleacher Report. Follow him on Twitter!