If this was indeed Frank Lampard's last match as a member of the home team at Stamford Bridge, there wasn't a better way to send the veteran off. Chelsea dominated from start to finish, besting a hapless Aston Villa squad by a score of 8-0.
Fernando Torres wasted little time to make his presence felt, opening scoring only three minutes into the match on a beautiful header (via the Twitter account 101 Great Goals):
GOAL!!!!! Stunning header, 1-0: Fernando Torres (Chelsea) v Aston Villa 101greatgoals.com/gvideos/fernan…

— 101 Great Goals (@101greatgoals) December 23, 2012
Chelsea would take a 3-0 lead at the half thanks to goals from David Luiz and Branislav Ivanovic.
Lampard, playing in his 500th EPL game, was one of seven different goal scorers for the Blues, whose eight goals on the day fittingly matched the number on Lampard's back. His goal, which opened the scoring in the second half, was a beauty that put the Blues ahead 4-0.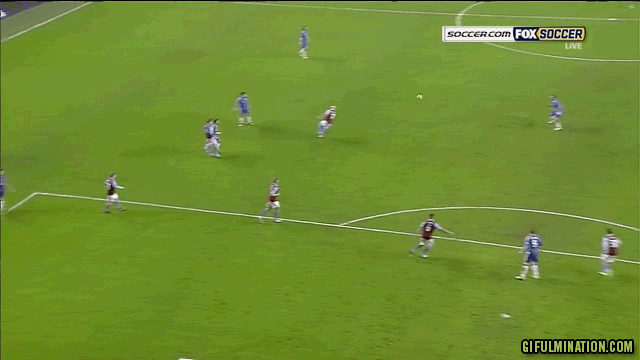 Aston Villa was never able to mount much of an attack, managing only seven shots on the day and having only one of those find its way to the net.
The win vaults Chelsea ahead of Arsenal and into third position in the table with 32 points, seven behind second-place Manchester City. For Aston Villa, the crushing loss ends a two-match points streak and leaves them with 18 points on the season, only three points ahead of relegation.
Grades
Frank Lampard, Chelsea: A
Lampard played a superb match before being pulled at the 61-minute mark to get Ramires some playing time—and to afford Lampard the ovation he so richly deserved from the Stamford Bridge crowd.
His goal was not only a beautiful thing to watch, but, as the Twitter account for Football Accumulator points out, it makes his career numbers quite impressive:
Frank Lampard has scored 130 goals in his 500 Premier League games. #Chelsea #Legend

— Football Accumulator (@footballacca) December 23, 2012
Brad Guzan, Aston Villa: C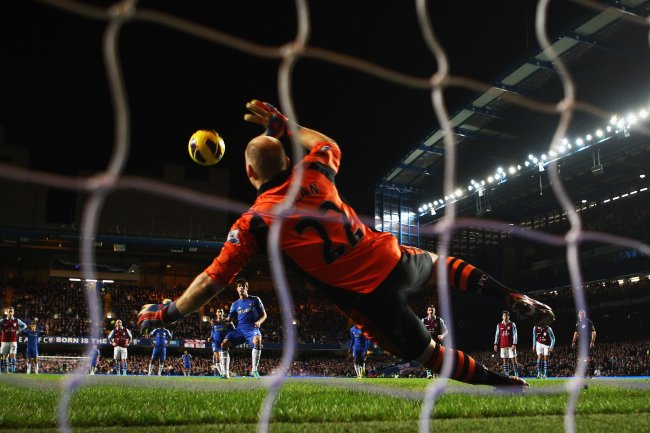 Julian Finney/Getty Images
While Guzan was the last line of defense for Aston Villa and the man that Chelsea put eight shots past, putting the brunt of the blame on his shoulders is unfair.
Guzan had a string of excellent saves in the second half as he tried to close the gaping wound that was Aston Villa's defense, which left the keeper exposed and alone on an island for much of the match.
Ramires, Chelsea, A
The 25-year-old Brazilian midfielder was bought on to replace Lampard and didn't waste time, netting two goals on the day.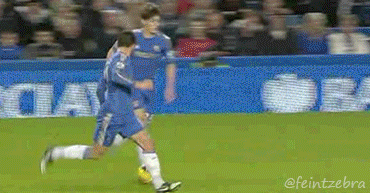 Ramires was a solid contributor, picking up where Lampard left off and controlling the middle of the pitch for the Blues.
Christian Benteke, Aston Villa, D
After scoring two goals and assisting on a third for Aston Villa in its win over Liverpool, much was expected from the Belgian national against the Blues.
Yet Benteke was virtually invisible on the pitch, unable to mount any sustained offensive attack and covered expertly by a Blues squad that was keyed in on taking him out of the equation.