Tennessee Football: The Butch Jones to-Do List
Tyler Barrick/Getty Images

After nearly three weeks of searching, Tennessee has finally found its next head football coach. Former Central Michigan and Cincinnati coach Butch Jones becomes the 24th head coach of the storied program in Knoxville.
Tennessee fans have varying opinions of the hire, but college football experts across the country seem to like the move by athletic director Dave Hart. Only time will tell though whether or not this was the right move.
With the Volunteers already into the offseason and National Signing Day inching ever closer, there are a lot of things that will be on the new head coach's agenda over the next two months.
Here is what Butch Jones' to-do list looks like starting today.
Begin Slideshow

»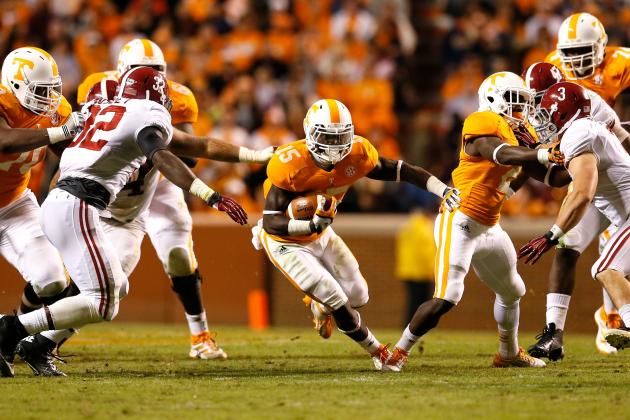 Kevin C. Cox/Getty Images

I wrote an article on Wednesday discussing how the next Tennessee coach should handle the current members of the football staff.
The first order of business for Butch Jones should be to keep running backs coach Jay Graham and offensive line coach Sam Pittman in Knoxville.
Graham is a former Tennessee running back that Derek Dooley plucked away from South Carolina prior to the 2012 season. His impact was immediately felt as the running game nearly doubled in production from the previous season. Graham is terrific on the recruiting trail and his players love playing for him. It would be a mistake to let him go.
Along the same line of thinking, Pittman joined the Volunteers staff from North Carolina around the same time as Graham. Like Graham, Pittman made a massive impact on the Tennessee offense, turning the offensive line into one of the best in the country. Several current Volunteer linemen have expressed their desire for Pittman to stay around and it would be wise of Jones to oblige.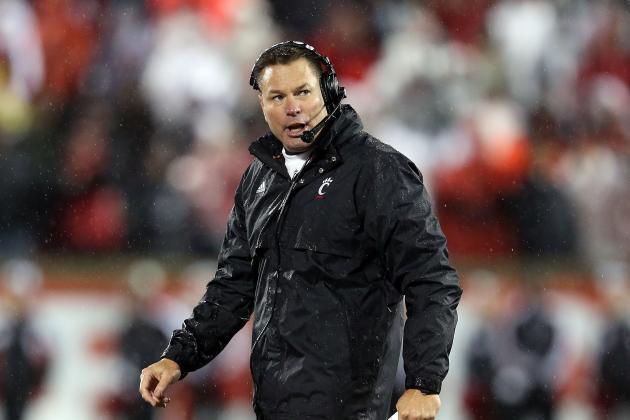 Andy Lyons/Getty Images

Butch Jones' success on the field is easy to see. He has won or tied for four conference championships in his six seasons as a head coach. Granted, those came in the MAC and Big East, but he was clearly successful at his two previous stops.
What is still up in the air is his ability to recruit in the SEC. Jones doesn't have many southern ties, so he needs to find assistant coaches that do.
The best high school football talent in the country consistently comes out of the southeast, thus the reason that Florida, Georgia, Alabama, LSU, etc. are always stockpiled with talent.
Jones must hire coaches that have been in the south before and know the lay of the land.
I don't doubt that he's a good coach, but you have to get the players on campus first before you can coach them.
On that note...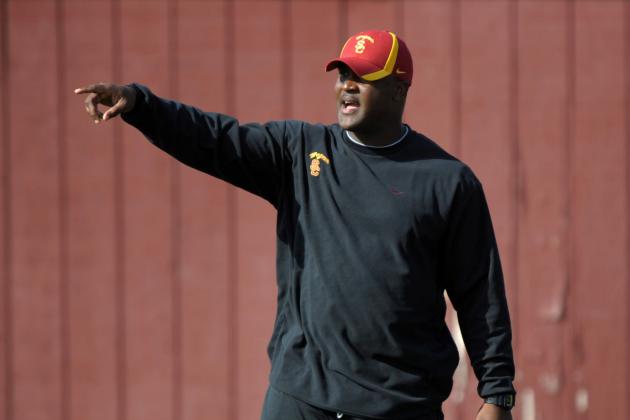 Kirby Lee-USA TODAY Sports

The former Tennessee quarterback is still a legend in Knoxville after leading the Vols to a national championship during the 1998 season.
He has been clamoring for an opportunity to return back to the orange and white since he began his coaching career, but it just hasn't happened yet.
Now is the time to make it happen.
Martin played in the SEC, coached at Kentucky and perfectly fits the description of a coach with ties to the south. There's no doubt in my mind that he would tear it up on the recruiting trail for Tennessee if given the chance.
Not only would you be bringing in a great coach and recruiter, but you would be bring back a former Vol. It would be a move that Vols' fans would be on board with.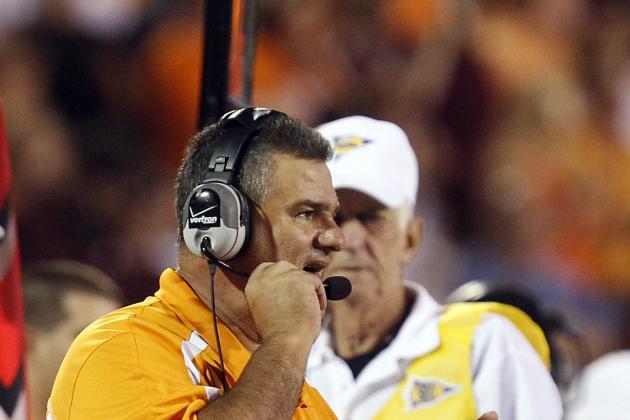 Butch Dill/Getty Images

The numbers don't need to be presented to discuss how bad Tennessee's defense was. There's no need to make Volunteers fans relive that.
The entire defensive staff is still currently employed in Knoxville, but that needs to change quickly.
Tennessee was so bad defensively in 2012 that even if there are good coaches on that side of the ball for the Vols, Jones needs to clean house just to rid the program of the bad taste that this season left.
I'm sure there's already someone Jones has in mind that he wants to run his defense and that person will want to hire their own staff members to coach under them. There's no reason to keep what's there in Knoxville around any longer.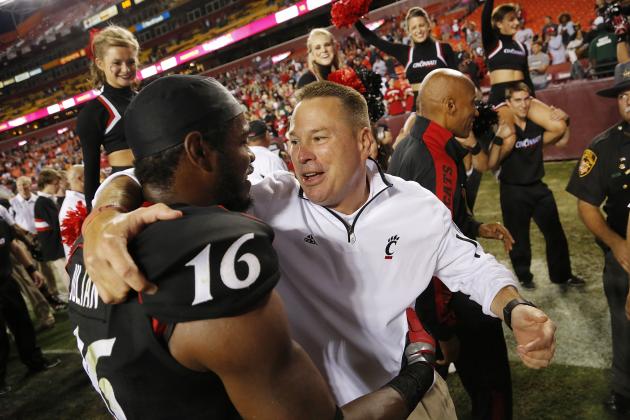 Jonathan Ernst/Getty Images

National Signing Day is less than two months away and it always presents a difficult challenge for a new coach taking over a program.
Tennessee has been able to hold on to its committed prospects since Derek Dooley was fired, which is a testament to the coaches still on staff.
Most of those players though, along with other top prospects, were waiting to see who the Vols hired. Now that Jones is in place, it's time for him to get out there and sell himself and the program.
The Vols are still in good position with several top prospects (Vonn Bell, Marquez North, Derrick Green and others), but it's crunch time now and finishing second in a recruiting race means nothing.