Brian Urlacher's Injury: Why a Grade-2 Hamstring Strain Could End His Season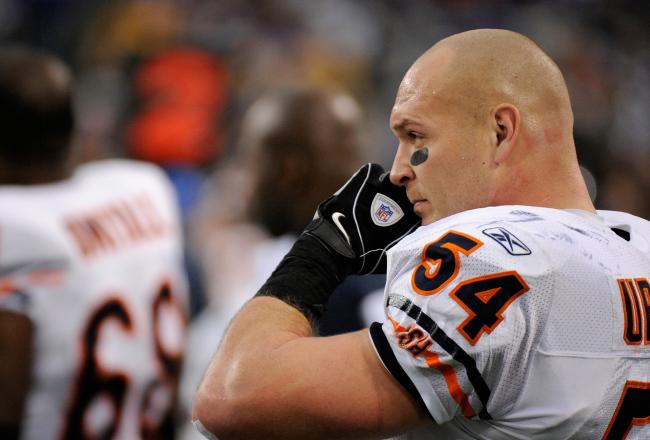 Hannah Foslien/Getty Images
There are three types of hamstring strains, and NFL players can quickly return from some of them.
Brian Urlacher won't be so fortunate.
Vaughn McClure of the Chicago Tribune reported on Tuesday that Urlacher was diagnosed with a grade-two hamstring strain, an injury he suffered on the second-to-last play of the Bears' Week 13 overtime loss to the Seattle Seahawks on Sunday.
Urlacher is expected to miss at least three games.
That is bad enough.
It gets worse.
The fact that Urlacher's injury is a grade-two strain means that he might not be the same for the rest of the season, including the playoffs.
Why?
A grade-two strain means that Urlacher partially tore his hamstring.
That is not as severe as a grade-three strain, which is a complete tear. However, it is significantly worse than a grade-one strain, or a "mere" over-stretch of the muscle.
A grade-two strain means that Urlacher must rest and ice his leg until his body heals the tear on its own. He will then likely undergo several rounds of physical therapy to strengthen the weakened muscle.
How big of a blow to Chicago's defense does Urlacher's injury represent?
That takes time.
In some cases, it takes a lot of time.
To make the situation even more complicated, hamstring injuries tend to linger even after an athlete returns to the field.
The reason for this is due to the function of the muscle itself.
In medical jargon, the term "hamstring" is used to describe any of three muscles in the back of the thigh. They are the semitendinosus, semimembranosus and biceps femoris muscles.
The main function of the three hamstring muscles is to bend the knee, such as when walking or running.
In other words, they are immensely important for NFL players, and Urlacher's ability to perform even the simplest tasks on the football field is greatly compromised.
It is also nearly impossible to fully rest the hamstring muscles, and any motion of the lower body risks further injury.
If Urlacher is rushed back to the field, his hamstring will still be weak, as the human body's healing process temporarily further reduces muscle strength before restoring it back to its pre-injured state.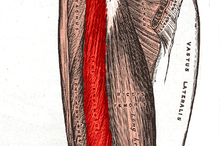 A weak hamstring can lead to further injury of the same muscle or new injury to either of the other two hamstring muscles, as they must make up for the decreased strength of the torn muscle.
Green Bay Packers wide receiver Jordy Nelson knows this well.
Nelson re-injured his hamstring in Week 13 after reportedly trying to play through pre-game discomfort (via blog.packers.com).
If the Bears are to avoid a similar situation with Urlacher, the middle linebacker may not see action for at least the rest of the regular season.
Of course, that represents mere speculation, and each athlete heals at his or her own pace.
Nevertheless, Urlacher's injury is just the most recent blow to a once elite Bears team that now looks extremely vulnerable after losing three of their past four games.
Bears fans once thought that quarterback Jay Cutler was the most important player on the path to the postseason.
The next few weeks will show just how important his defensive co-captain is in continuing on that path.
The author of this article is a soon-to-be Family Medicine resident physician with plans to specialize in Primary Care (non-operative) Sports Medicine. The injury information discussed is based on the author's own anatomical and clinical knowledge, and additional input is welcomed and encouraged.
This article is
What is the duplicate article?
Why is this article offensive?
Where is this article plagiarized from?
Why is this article poorly edited?

Chicago Bears: Like this team?