FC Barcelona 5-1 Bilbao: Reviewing Barca's Biggest Win of the Year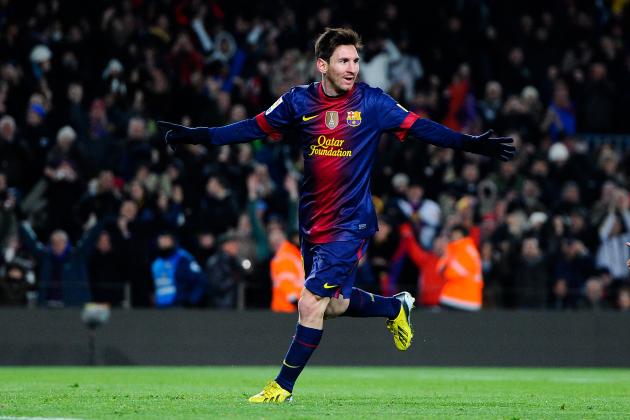 David Ramos/Getty Images

Barcelona unsurprisingly pulled off an incredible 5-1 win at home against Athletic Bilbao (via Goal). Though Real Madrid hosting Atletico Madrid afterwards, the game at the Camp Nou would decide the La Liga season.
Barcelona clearly knew the importance of winning, as now no matter the outcome in Madrid, Barcelona would gain points on someone.
Lionel Messi scored his fifth brace in a row while Adriano, Pique and Cesc also added goals. Though Bilbao were able to grasp a consolation goal, the game was all Barcelona.
The scary thing is, Barcelona are still entering their best form!
Now that La Blaugrana are sitting untouched atop the league table, let's look at some important factors from their giant win.
Begin Slideshow

»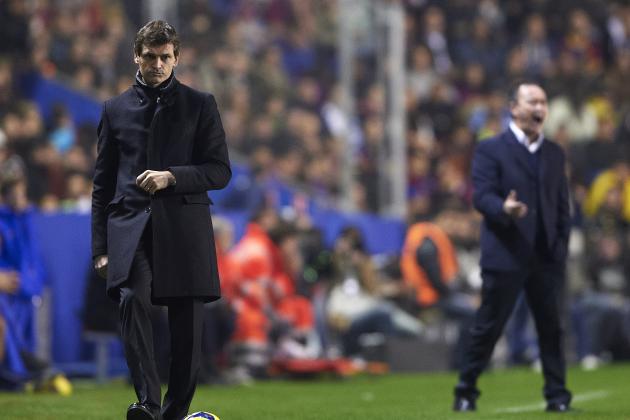 Manuel Queimadelos Alonso/Getty Images

Barcelona have historically played a 4-3-3 formation. The lineup, along with their famous tiki-taka play, has seen worldwide success. But recently, Manager Tito Vilanova has added his own spin to the formation.
Normally, Barcelona play with two wingers while Lionel Messi occupies the center forward role.
However, Vilanova has recently been starting games with Andres Iniesta on the left wing. Iniesta is no stranger to the wing, as he won the World Cup with Spain while playing the position.
But the wing has never really suited Iniesta while in the Barcelona lineup.
This new lineup has allowed for Cesc Fàbregas to start in the center of the midfield along with Xavi and Sergio Busquets. On paper, so many stars are playing together than some may ask why it was not attempted sooner.
Iniesta has not failed to impress. In fact, the magician looks even better on the wing. Barcelona are now able to field four stars when they used to only have three spots to fill.
The new look 4-3-3 should all be attributed to manager Tito Vilanova. Expect Iniesta to be fielded more at the left wing as La Blaugrana may have found an even better lineup for the future.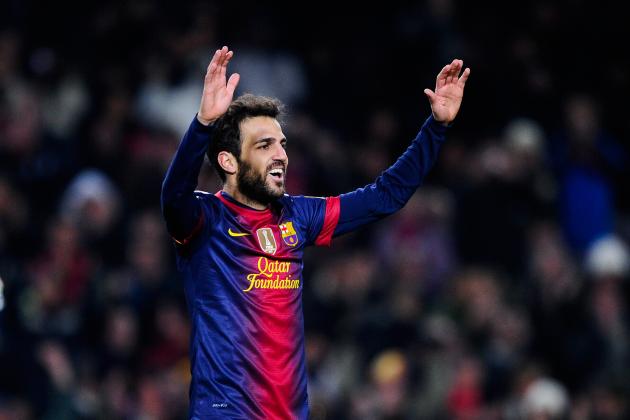 David Ramos/Getty Images

Allow me to begin with a statement. Lionel Messi is the world's greatest player. Of course Barcelona are better with him and he makes the team what it is.
That being said, the Catalans do not rely on everything being done by Messi.
Against Bilbao, every attacking player caused the defense trouble. Every time Bilbao attempted to put extra coverage on Messi, someone else would step up and cause danger for the Basques. Out of five goals, only two were scored by Messi.
This only proves that Barcelona are full of stars that must all be given attention.
No matter who plays against Barcelona, they are required to cover more than merely Messi. This not only brings others into the mix, but also gives Lionel Messi more space to work himself.
Moving further into the season, Barcelona are hitting their stride and every player is performing. It is a scary time to face the Catalan giants and it only looks to be getting better in Barcelona.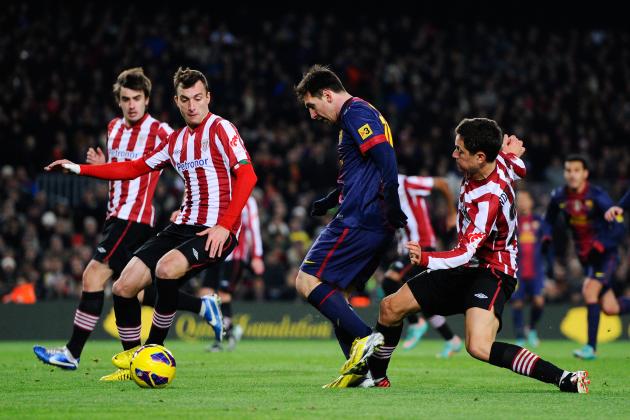 David Ramos/Getty Images

When the season began, it was evident that the Barcelona defense was shaky. Whether it be injury or poor form, the defense was just not performing.
Not only was the defense not up to par, but the offense was also struggling to find goals. With teams parking the bus, La Blaugrana had issues breaking the back line down.
As the season progressed, one thing was clear—Barcelona were not the team they once were.
However, recent play has put all of those premature notions to rest. Every player is doing their part. The defense is solid along with the attacking players constantly creating chances.
Any team that faces Barcelona seem to be scrambling the entire match to make something happen.
Though there are plenty of games left to play, clearly Barcelona has not fallen away from being the world's best. They look to become even better and still have not hit their stride.
Expect Barcelona to continue this dominant run for many more weeks into the season. There is no doubt that this team can win the treble this season.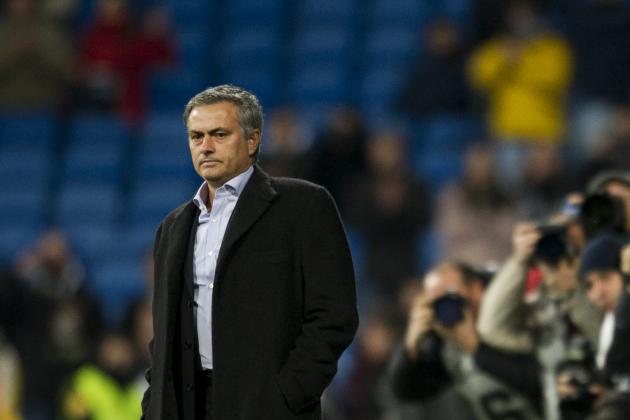 Jasper Juinen/Getty Images

The Barcelona win means no matter the outcome of the Madrid derby, the Catalans will gain points on someone.
With Real Madrid streaking this year and Ateltico not yet having the depth to contend for a full season, the season looks to have already been decided. Barcelona will certainly drop points at some point. The only problem is it unlikely they will drop enough to be caught at the top of the table.
We all know that anything can happen in football, but dropping this lead looks highly improbable for the current leaders.
In fact, I would not be surprised if Barcelona continued through the new year still unbeaten.
With over 20 games left, Barcelona will have to stay focused. That being said, if Barcelona continue their dominance for the remainder of the year, this may be a historical La Liga title for the Catalans.
Keep your eyes on the league, as this current Barcelona side will make even more history under Tito Vilanova. Can they possibly even win the treble? I believe they absolutely can.
Now to you, the readers. What does this win show about Tito's Barcelona? Is La Liga already over?
Tre' , The Catalan Blood of Bleacher Report. Follow @twitter