Wade Barrett: 7 Curious Facts About the WWE's Bare-Knuckle Brawler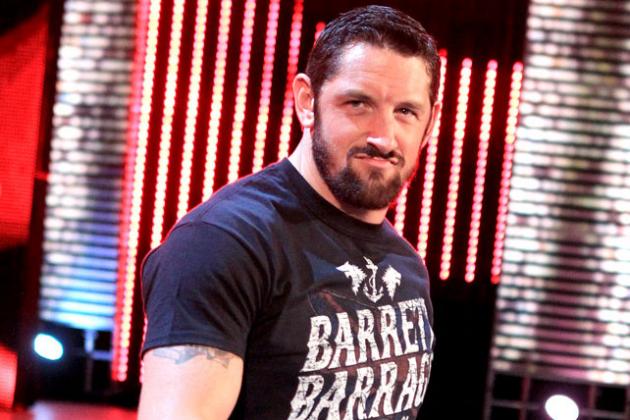 The leader of the Barrett Barrage is a lot deeper than his gruff exterior lets on. Photo Courtesy of WWE.com
Wade Barrett is finally sneaking back into title contention after being sidelined by an elbow injury. Barrett will challenge Kofi Kingston for the Intercontinental Championship at the TLC pay-per-view in December.
WWE's brash Englishman isn't all Souvenir Elbows and Wastelands. If you can dodge a few punches and get deeper into the history of Wade Barrett, some pretty interesting things come up.
Read on to learn more about the WWE's leader of the Barrett Barrage.
Begin Slideshow

»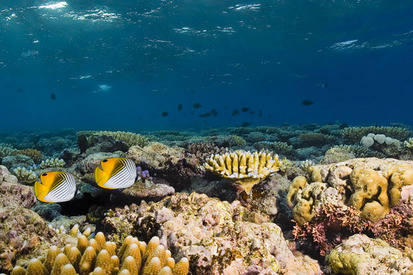 This could've been Wade Barrett's life! Photo Courtesy of marinebiology.org
Before he was handing out Wastelands and Souvenir Elbows like it was his job, Wade Barrett was working in a marine biology lab like it was his job...because it was.
Barrett (real name Stewart Bennett) graduated from the University of Liverpool with a degree in Marine Biology.
Before deciding to pursue his childhood dream of professional wrestling, he worked in a laboratory and even worked in recruiting for the lab's parent company.
Just imagine it: Barrett was very close to trading in his fancy coat with the rose for a bright white lab coat and goggles.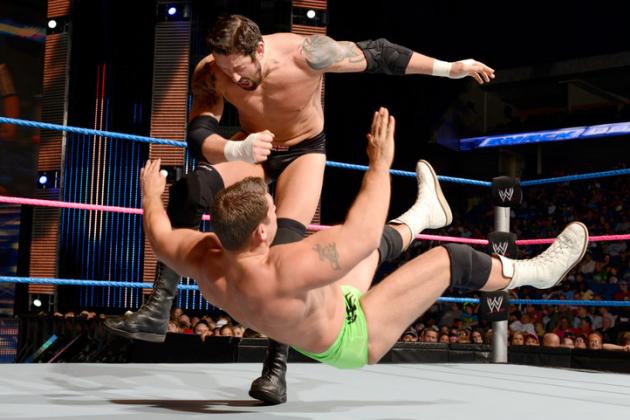 Before Barrett was throwing bows in the squared circle, he was fighting for cash in underground clubs. Photo Courtesy of WWE.com
According to numerous interviews, including this one with IGN, Barrett has discussed his bare-knuckle fighting career.
The story goes that when Barrett was in his early 20s, he had a few friends involved in the seedy underworld of Liverpool. They asked him if he wanted to fight for cash and Wade said yes.
In his own words, Wade was "pretty successful" at it. He fought all over Europe and even named his "Wasteland" finishing maneuver after one of the places he frequented on the fighting circuit.
Though he never comes out and says it, we can only imagine that's where the nose comes from.
A lot of WWE Superstars and Divas try to break into the world of film. Randy Orton has dabbled, the Miz is starting to break into the film world and even Kane was in See No Evil. Not many Superstars have had the success of The Rock, but everyone has to start somewhere.
Wade Barrett is getting that start.
According to IMDB, Barrett is playing a supporting role in the upcoming film Dead Man Down. While the trailer makes it seem that Barrett is a bodyguard or something along those lines, either way, the guy is in a movie.
Not just any movie. He's in a movie with Colin Farrell, Noomi Rapace and Terrance Howard.
Who knows, in a few years we might see Barrett as a bare-knuckle brawling tooth fairy in Liverpool.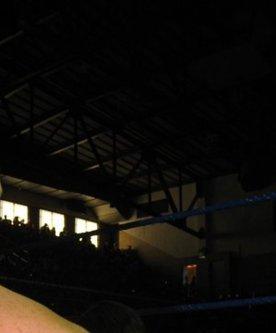 Barrett's scar. From an insane encounter? Photo Courtesy of tumblr.com
A wise man once said it's not cool to start rumors. Another wise man said to not question a guy like Wade Barrett, especially after you hear this story.
According to a Tumblr post that found its way to IGN, Wade Barrett answered a question regarding the scar (shown above) on his back. Keep in mind that Barrett posted the story on a WWE Universe page for the NXT Superstars, so it might just be kayfabe flavor.
The story is that Barrett was doing some bare-knuckle fighting in Hungary at an especially sketchy location. (Are there underground bare-knuckle fight locations that aren't sketchy?) Barrett's competitor was rumored to be one of the best. The prize for the fight was a "considerable" amount. Barrett beat his opponent and went to leave.
The bare-knuckle brawler was on his way out as he noticed numerous eyes watching him walking away with a bag full of money.
This is where it gets good.
According to Wade's story, he was walking through an alley in an attempt to find a taxi to the airport and was stabbed from behind by an eight-inch blade. Wade, as JR would say, showed great intestinal fortitude, got up, beat the stuffing out of his attacker until the worst-mugger-ever's face looked like "minced beef."
Whether it's true or not, the fact that he developed that whole story to fight his persona is awesome in itself.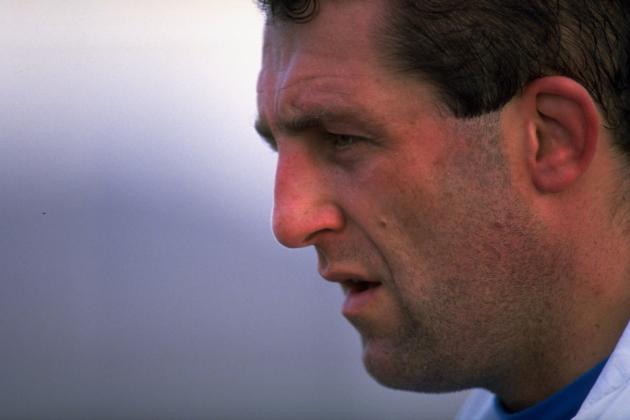 Mike Hewitt/Getty Images
Wade Barrett's ring name apparently comes from Wade Dooley, seen here.
Look back at the picture. Totally not Wade Barrett. Looks similar, right? The man pictured is actually Wade Dooley. Dooley was an English rugby player who was often referred to as the "Blackpool Tower" because he was a 6'8'' police officer who was notorious for his rough style.
When Barrett was repackaged in FCW, the name Wade was chosen as an homage to Dooley.
As for the character, Barrett explains his inspiration as an extension of his real life "dark side" that people don't see.
They have to be related...
Wade Barrett against Ryback? Sounds like a possible main event, maybe even a WWE Title match in the next few years. A match between two Superstars of their caliber would surely be put on only for paying customers.
How could the WWE give the fans something so great, so amazing, for absolutely free?
They did. In fact, most WWE fans didn't even see this epic matchup. It was on NXT...and was an inflatable gladiator fight.
Barrett and fellow NXT rookie Skip Sheffield (now known as Ryback) had an invigorating encounter on an episode of NXT that had Sheffield winning over the leader of the Barrett Barrage.
Barrett got the last laugh though, as he would eventually lead Sheffield and other NXT rookies as the leader of Nexus.
Maybe it's just his accent, but Wade Barrett has always sounded good. Barrett can cut a decent promo, partially due to all his time spent in FCW.
Barrett suffered an injury to his Latissimus Dorsi (a long back muscle) during training. Dusty Rhodes, one of the minds behind FCW, wanted Barrett to stay in the spotlight, so he brought him in for color commentary.
Barrett did a pretty good job, and he would be a great candidate for the ol' "wrestler turned announcer" gimmick later in his career.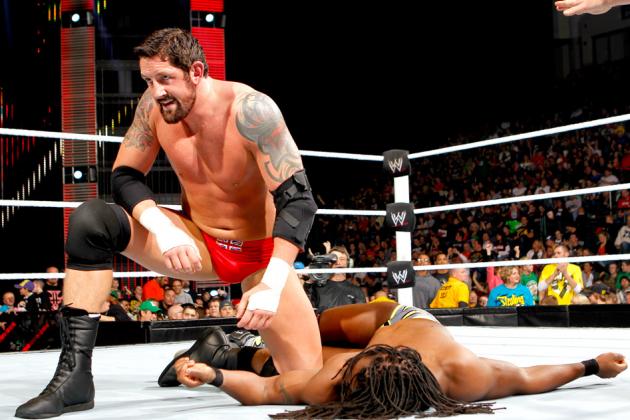 Barrett will have a chance to win the Intercontinental Championship back from Kofi Kingston at TLC. Photo Courtesy of WWE.com
There you have it, seven curious facts about WWE's Wade Barrett.
Whether its bare-knuckle boxing, doing commentary, inflatable jousting, beating up guys who just stabbed him or anything else, Wade Barrett has done it all.
Except for winning a major title in the WWE.
Barrett will continue his "Barrage" as he goes for his second stint as Intercontinental Champion against Kofi Kingston at TLC in December.
Enjoy curious facts about your favorite WWE Superstars? Check out the rest of the WWE Curious Facts Series: