NASCAR: Winners and Losers from the 2012 Chase for the Cup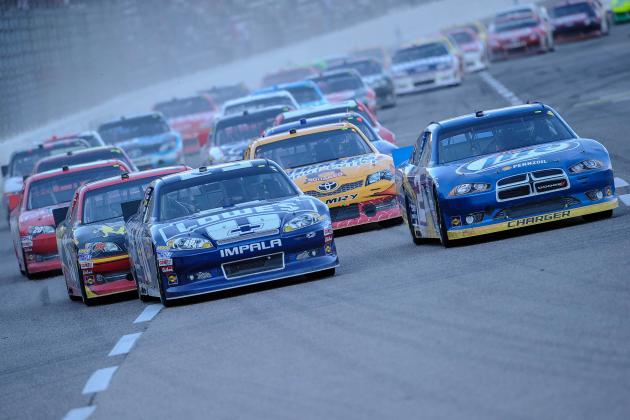 Jerome Miron-US PRESSWIRE

The goal of every race team in NASCAR is to make the Chase. That said, what happens between the 27th and 36th races can truly define a season.
Sometimes, it seems that having a disappointing Chase is almost harder to swallow than not making the Chase at all. Although, if you asked Kyle Busch that question after missing the Chase this year, he would probably say otherwise.
Racing only has one winner, though some drivers and teams have truly been impressive during the Chase. While not all have a shot at the title this year, a few select drivers have truly shown that they are a real threat now and will be so in the future.
Of course, as the Chase format seems to do, there are also those who lost out or took a step backward despite making the Chase.
Here are the winners and losers of the 2012 Chase, in no particular order of precedence.
Begin Slideshow

»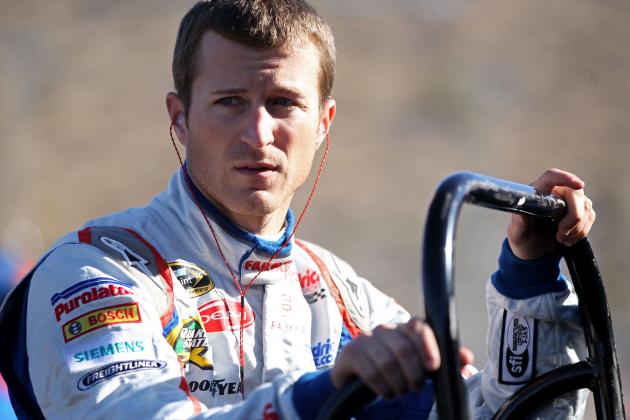 Tyler Barrick/Getty Images

Kasey Kahne's tenure at Hendrick Motorsports got off to a bumpy start, but Kahne was able to score the victories necessary to propel him into the Chase with a wild card.
Kahne's 2012 campaign makes a strong case for the wild card as a legitimate inclusion in the Chase. After looking like he might not make during the first third of the season, Kahne's wild card entry has allowed him to take fourth place overall in the points with only two races left.
He has a decent shot at finishing third overall for 2012 if he gets a little help form Clint Bowyer. That is not bad considering he was almost written off during the early part of the season.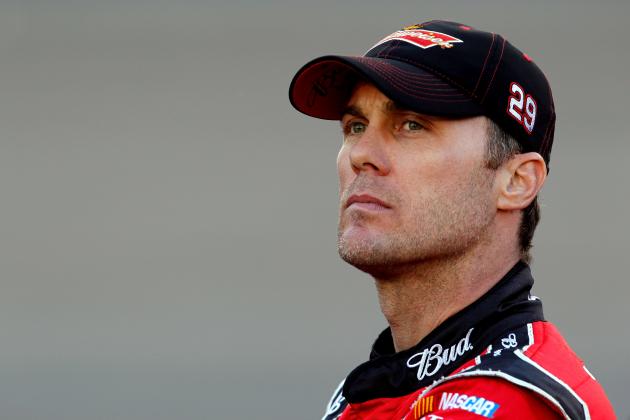 Tyler Barrick/Getty Images

There is really no way to characterize Kevin Harvick's season as anything other than a disappointment. After two consecutive years of finishing third overall in the points, Harvick is now mathematically eliminated after 34 races.
He also has not won all year and is second-to-last in the Chase standings.
To be honest, Harvick's team, Richard Childress Racing, has been pretty disappointing all year. Paul Menard underperformed and Jeff Burton looks more and more like an "also-ran" than ever before.
With no wins for the entire team, the lone bright spot for RCR was Harvick's Chase berth. Unfortunately for RCR, Harvick has been pretty invisible during the playoffs.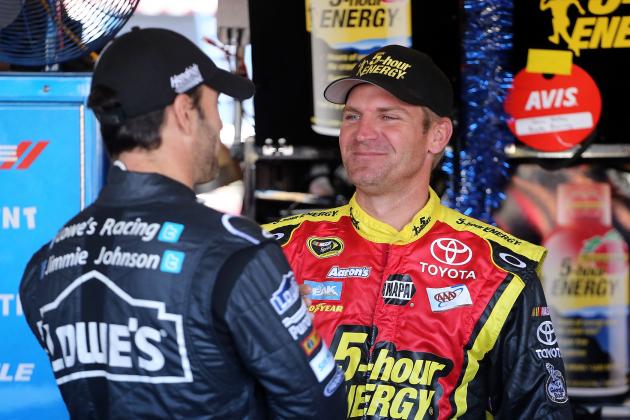 Christian Petersen/Getty Images

Clint Bowyer has almost single-handedly made Michael Waltrip Racing a team to be taken seriously in 2012.
Not only did he make the Chase in his first season with the team, but he won a race in the Chase and will almost certainly end up in the top five in overall points.
That is probably more than team owner Michael Waltrip could have dreamed of when he signed Bowyer to his team last year.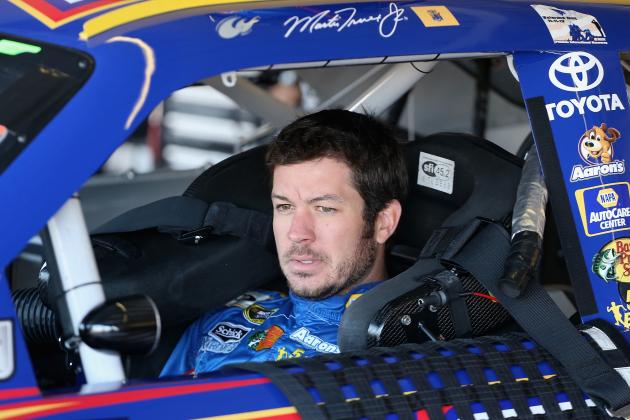 Christian Petersen/Getty Images

While Martin Truex Jr. did make the Chase, he has not really been competitive during it.
To be fair, the excellence and surprise of teammate Clint Bowyer's performance has made Truex's comparatively weaker. Perhaps he would not be considered a loser in the Chase if Bowyer was not on his team and he could win a race.
It is not to say that Truex has been bad—far from it. Simply put, a lack of consistency has caused irreparable setbacks to his hunt for the title.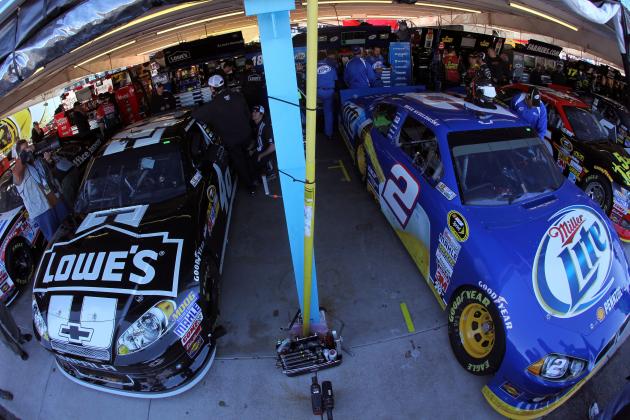 Jonathan Ferrey/Getty Images

Jimmie Johnson and Brad Keselowski are the only two drivers left standing with two rounds to go. This is a great matchup with the drivers and the crew chiefs in place.
Whoever wins the championship, the second-place finisher should have nothing of which to be ashamed.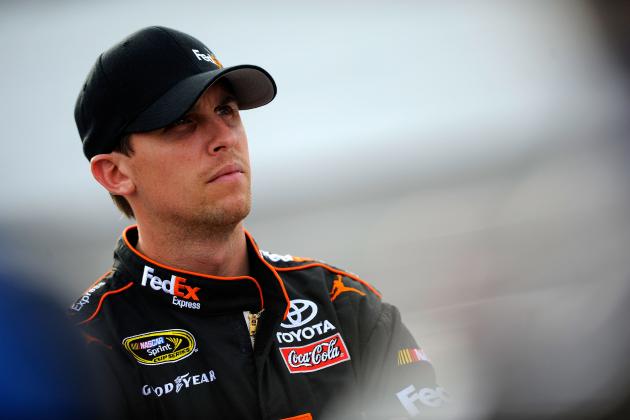 Jared C. Tilton/Getty Images

Until the Chase was half finished, Denny Hamlin looked like a very solid contender for the title. Unfortunately, electrical problems, amongst other issues, have hampered his title hopes.
Joe Gibbs Racing is the actual loser. It is hard to find full fault with Hamlin himself.
It would have made for a much more interesting final two races if he were still in the hunt, but it is only a two-horse race.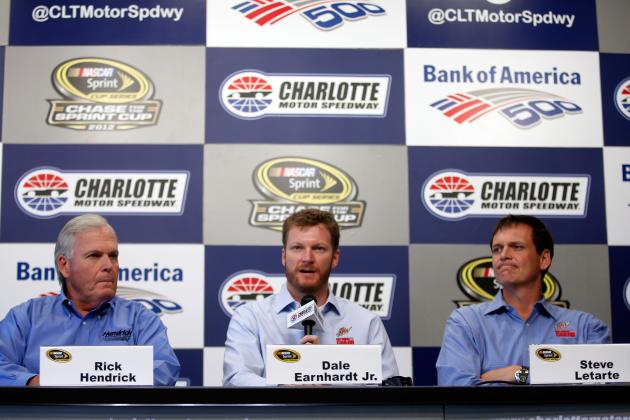 Chris Graythen/Getty Images

Every member of the four-driver team made the Chase. Three of them could finish in the top five. One could win a title.
Jimmie Johnson, Jeff Gordon, Kasey Kahne and Dale Earnhardt Jr. have all contributed to an overwhelmingly successful 2012 for Hendrick Motorsports.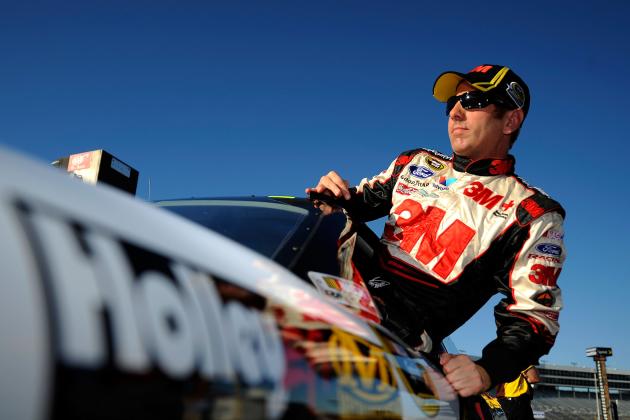 Jared C. Tilton/Getty Images

After his best regular season in a few years, Greg Biffle has been mediocre at best in the Chase. He seems to almost be undoing his solid body of work during the season's first half.
The only drivers he is ahead of have either no wins all year (Kevin Harvick) or had to sit out two full races for medical reasons (Dale Earnhardt Jr.).
That is a "fail" on Biffle's part.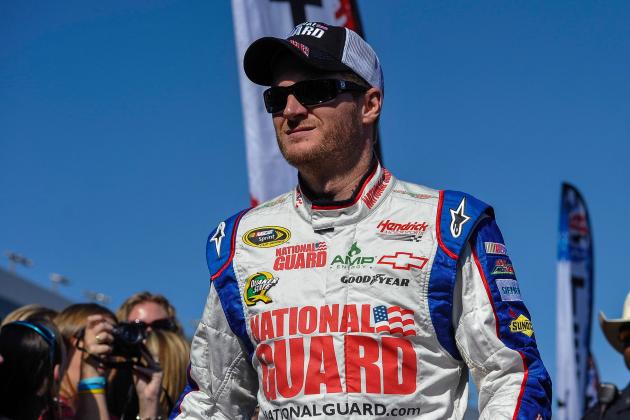 Jerome Miron-US PRESSWIRE

Despite sacrificing any chance at a championship, Dale Earnhardt Jr.'s decision to sit out two races because of concussion symptoms was the right choice.
No one in NASCAR can make a statement louder than him, and he did it for the the betterment of the sport and his personal health.
His place in the standings matters little. He has made the most noise in the Chase because he proved that some things beat first place, despite what the commercials on ESPN may tell you.