WWE Survivor Series 2012: 7 Bold Predictions for the Big November PPV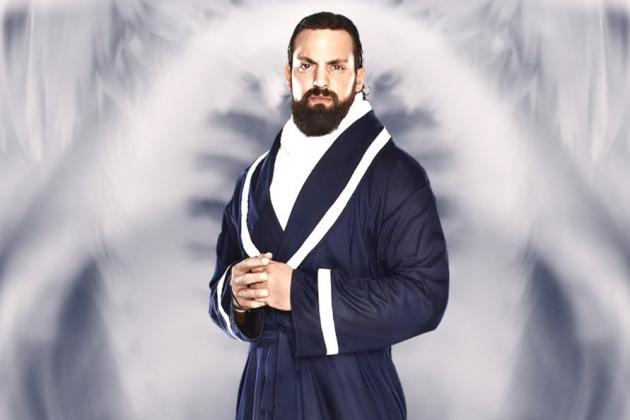 dirtscan
Survivor Series has been one of WWE's premiere pay-per-views since 1987. This year it will be taking place on Nov. 18, 2012, and it is being held at Bankers Life Fieldhouse in Indianapolis, Ind.
So far, only two matches have been confirmed to take place at the event: the five-on-five Survivor Series elimination match and a rematch between The Big Show and Sheamus for the World Heavyweight Championship.
The superstars chosen to be part of the elimination match were, in my opinion, far too predictable. I was hoping for a surprise or twist in the chosen members for each team. I know I wasn't the only one anticipating Brock Lesnar's music to hit, only to be disappointed by the obvious choice of all the currently feuding wrestlers.
Fifteen days remain until the November classic. It may be a little premature, but here are seven bold predictions for Survivor Series 2012.
Begin Slideshow

»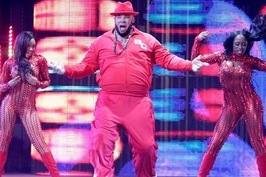 uatinc
If you haven't noticed, Brodus Clay has been absent from Raw and SmackDown for the past three weeks. He had a match last week on Superstars, which is only available for viewing on the Internet.
Who could forget the memorable performance he gave us "with his mama" at WrestleMania 28?
Bolder prediction: Brodus Clay will have his own dance segment at Survivor Series.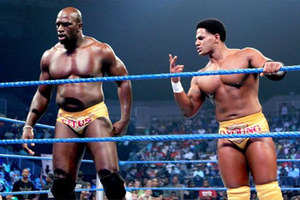 thewrestlingrevolution
Since debuting on SmackDown six months ago, The Prime Time Players have been a vital part of WWE's goal of reinventing the tag-team division.
Both Darren Young and Titus O'Neill, aged 33 and 35, respectively, are finally living their dream. They may have started their professional careers later than expected, but I believe the PTP are a team destined to stay in the WWE for years to come.
I predict that the PTP will have a match against Rey Mysterio and Sin Cara at Survivor Series. These teams have wrestled against each other over the past two weeks and all four individuals have the talent to put on a great show.
Bolder prediction: The Prime Time Players will claim a clean victory over Rey Mysterio and Sin Cara.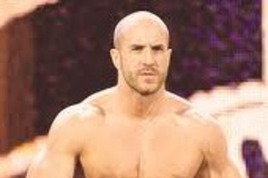 Antonio Cesaro has made the United States Championship feel important again. A title with 35 years of tradition had been in the hands of a sock puppet for over five months before Cesaro did us all a favor and defeated Santino.
Cesaro has already defended the championship more times in a single month than Santino did during his entire reign.
After R-Truth's attack on Cesaro this past Monday on Raw, I assume a match will take place between the two at Survivor Series.
Bolder prediction: Cesaro will have the best match of his WWE career and retain the United States Title.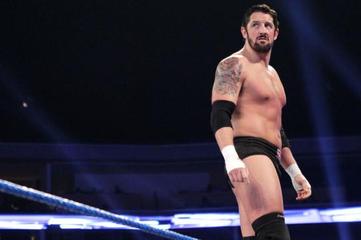 wwe
Wade Barrett defeated Randy Orton in their rubber match last night on SmackDown. Barrett has once again proven that he is worthy of being a main-event superstar.
At last year's Survivor Series, Barrett led his team to victory over Team Orton. This year, he hasn't even been booked.
I know there are still 15 days remaining for the WWE to straighten out the entire card, but it doesn't seem likely that Barrett will be given an important match since many top superstars have already been scheduled.
Wade Barrett is taking on Sheamus this upcoming Wednesday on Main Event.
Bolder prediction: Wade Barrett defeats Sheamus on Main Event, resulting in a triple threat match for the World Heavyweight Championship at Survivor Series. The Big Show wins the triple threat match and retains the title.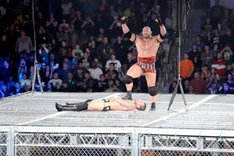 cagesideseats
At Hell in a Cell, CM Punk ended Ryback's undefeated streak in controversial fashion. It's safe to say that the monster is out for revenge. This is the perfect opportunity for Ryback to pin CM Punk considering the fact that the WWE Title isn't on the line.
Ryback always wants us to feed him more, and Survivor Series could be his ultimate feast. Not only will he get his hands back on Punk, but there are four other wrestlers he can tear apart in the process.
This will likely be the main event of Survivor Series, and having the WWE's hottest new star reign supreme would be an ideal way of ending the show.
Bolder prediction: Ryback will be the last remaining member of Team Foley. He will eliminate two of the three remaining wrestlers from Team Punk, leaving only CM Punk and himself. Ryback will become the sole survivor of Survivor Series 2012.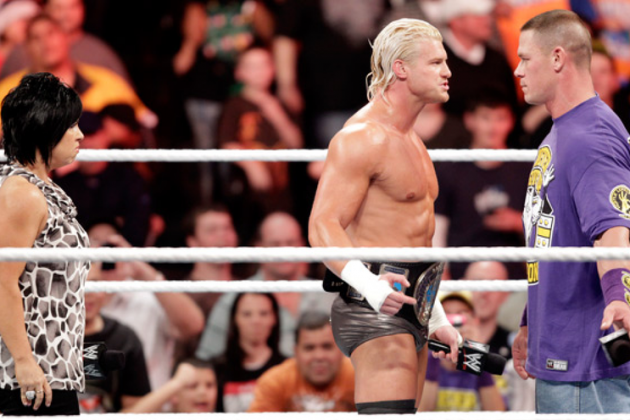 elwrestlingsegunyo
Despite promising to cash in his MITB briefcase at Hell in a Cell, Dolph Ziggler decided last Sunday that he would wait to do so.
It seems as though the scandal between John Cena and AJ will not be going away anytime soon. Vicky Guerrero has stated on Twitter that she has new video evidence which she plans on revealing next Monday night on Raw.
Dolph Ziggler has been adding fuel to the flames by siding with Vicky and provoking Cena to lose his cool. Hopefully this feud will result in a one-on-one match at Survivor Series.
Bolder prediction: Dolph Ziggler will defeat John Cena at Survivor Series.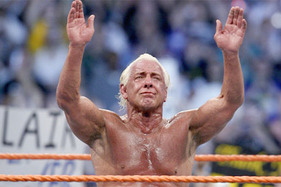 wrestlingvalley
Why not?
There were multiple rumors circulating the Web stating that Ric Flair was supposed to return last Monday night on Raw. Unfortunately, those expectations were not realized.
Last week, Raw took place in the Nature Boy's hometown of Charlotte, N.C. Many fans thought it would be the perfect opportunity for him to make his highly anticipated return. In my opinion, making an appearance at Survivor Series would be just as ideal.
In fact, Flair made his WWE (then WWF) televised debut at Survivor Series in 1991. He became the sole survivor in the traditional elimination match.
Bolder prediction: Flair interferes in Ziggler vs. Cena match, resulting in Ziggler getting the victory.
As a new writer for B/R, any and all comments would be appreciated. Thank you for reading.