Dallas Mavericks Disaster Plan If Dirk Nowitzki's Knee Is Season-Long Issue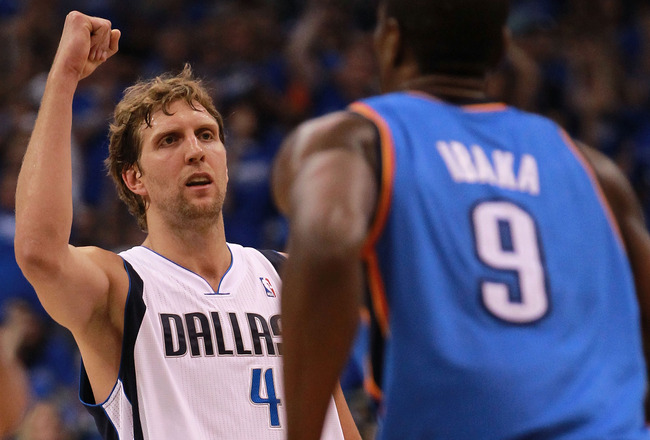 Ronald Martinez/Getty Images
After having the injury linger throughout training camp, Dirk Nowitzki finally realized he could wait no longer and opted to have knee surgery to repair swelling and soreness in his right knee.
The surgery could cause Nowitzki to miss up to six weeks, and he will be out at least the first few weeks of the NBA's regular season.
Having Dirk out of the lineup is difficult enough, but another question that must be asked is what if Dirk's injury is more serious?
If Nowitzki is forced to play at less than 100 percent, or even miss more time than expected during the regular season, it takes the Mavericks from a legitimate playoff contender to possibly one of the weakest teams in the West.
In order to ensure that doesn't happen, Dallas needs to have a disaster plan in place if Dirk's knee doesn't heal.
Here are five things Rick Carlisle, Donnie Nelson and Mark Cuban, as well as the rest of the roster must do in the event that Dirk Nowitzki's injury prolongs throughout the season.
5. Be Dominant Defensively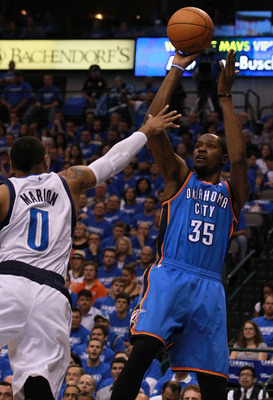 Ronald Martinez/Getty Images
Without a superstar playing at 100 percent, the Mavericks only real chance to be competitive is to dominate the defensive side of the ball.
Dallas ranked 12th in team defense in the NBA last year, but they will need to be much better than that if they are going to be successful without Nowitzki.
Dallas' best defensive player is Shawn Marion, and he will need to be the lockdown perimeter defender he has been throughout his career,
However, Dallas will need to get top-notch defensive efforts from the whole team, like they did in 2011, if they are going to win consistently.
Chris Kaman and Elton Brand will need to find some of their youth and protect the rim, while Darren Collison and O.J. Mayo will need to play the best, most-focused defense yet in their young NBA careers.
4. Get More Production from Young Players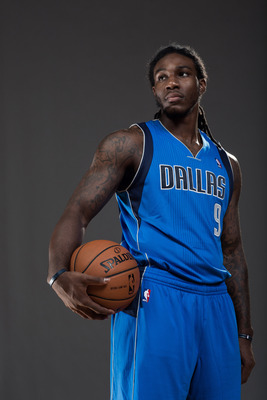 Nick Laham/Getty Images
Replacing Dirk Nowitzki's production will not be easy, but if Dallas is going to do it, they will need their young players to take on bigger roles this upcoming season than they may have expected.
From the guard position, Jared Cunningham and Rodrigue Beaubois may have found some new-found playing time now that the team is looking to release Delonte West and they will have to take on a bigger role in the offense with more shots coming their way.
Brandan Wright could see his projected limited playing time take a 180 if Dallas has to play a long period without Nowitzki. Elton Brand and Chris Kaman can only play so many minutes at their advanced ages, so Wright will need to pick up the slack down low.
However the player who Dallas will rely on the most is Jae Crowder.
Crowder looks like the possible starter at the small forward position for Dallas if Shawn Marion moves to the 4 in Dirk's absence. Crowder has had an extremely impressive preseason and if he can carry that momentum over into the regular season, he could be a huge contributor for the Mavericks next year.
3. Chris Kaman and Elton Brand Need to Channel Their Youth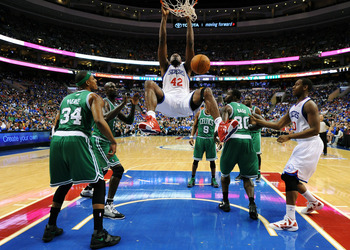 Drew Hallowell/Getty Images
Chris Kaman and Elton brand are still above-average post players in the NBA, even though they are well into their thirties.
However, if Dallas is going to win without Dirk Nowitzki, they will need both Brand and Kaman to revert back to their prime when they were both All-Star caliber players.
With Nowitzki, Brand and Kaman, Dallas figured to have the most post-scoring options that they have had in a long time, and even without Dirk that may still be true.
Brandan Wright and even Eddy Curry may step up and fill some minutes down low, but Kaman and Brand will need to be dominant inside. Chris Kaman has never been the top option in a team's offense, but there may be times this season where he will need to be for Dallas.
If Dallas' unproven wing players aren't hitting, they will need his solidifying post presence to keep them in games.
Brand will also need to be much more aggressive than he has been in recent seasons. The Mavericks brought him in to be a scorer, and if he is able to do that on a nightly basis they could be alright without Dirk.
2. Run the Offense Through O.J. Mayo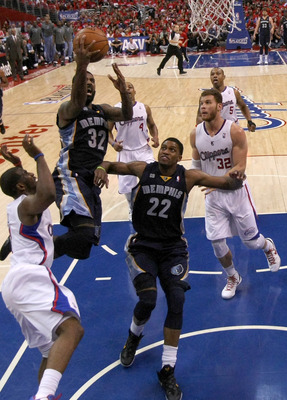 Stephen Dunn/Getty Images
O.J. Mayo may not be ready to lead a team, but if Dirk Nowitzki isn't able to go or play at his best, Mayo will have to step into that role for the Mavericks next season.
Mayo has shown at the NBA level that he is capable of being a dynamic scorer, but he will have to be in the 20-plus point range this year if Dallas is going to win without Dirk Nowitzki.
Mayo is the best offensive option on a team full of either past-their-prime veterans, or unproven young players. Mayo himself may be unproven to a certain extent, but he didn't sign with Dallas to be a role player; he signed with Dallas to transform himself into the superstar that so many thought he could be.
Even with Dirk in the lineup, Mayo will have his most significant role to date, but without Dirk he will need to exceed all expectations (maybe even his own) to get Dallas into the postseason.
1. Spread the Wealth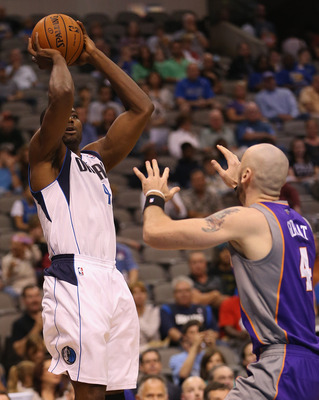 Ronald Martinez/Getty Images
While they will run the team through O.J. Mayo, if Dallas is going to win without Dirk Nowitzki they will have to take advantage of one of their strengths: their depth.
In the backcourt, Mayo will need help from young players like Cunningham and Beaubois, but he will also need newly acquired point guard Darren Collison to have his best year yet. And Vince Carter needs to accept what once was Jason Terry's role as a sixth man who can score off the bench.
In the frontcourt, I touched on Brand and Kaman's responsibilities and Marion's championship experience. But Crowder could also be the team's secret weapon, and Brandan Wright is still growing into his body.
Rick Carlisle will be allowed to ride the hot hand without Dirk in the lineup, and it could be a different guy every night who leads the team to victory.
Remember Brand's Philadelphia 76ers last year or even the Denver Nuggets? While they had plenty of talented players, these two teams were at their best when everyone was contributing to a common goal.
One thing those teams had plenty of was team chemistry, and that is still a mystery in Dallas.
However, if Dirk Nowitzki can't go, the team will need to come together, accept their roles and play above their expectations to be a successful team in 2012-2013.
Keep Reading

Dallas Mavericks: Like this team?