Philadelphia Phillies: 5 Moves They Must Make to Be Successful in 2013
Hunter Martin/Getty Images

The Philadelphia Phillies just finished the worst season they have had in the past decade, finishing 81-81. But next year could have the Phillies back in the World Series, if they make the right moves in the offseason. Here are five moves the Phillies must execute if they want to position themselves to have another parade on Broad Street.
Begin Slideshow

»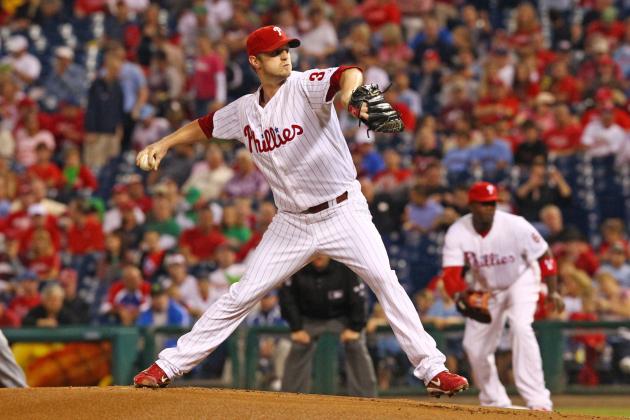 Hunter Martin/Getty Images

Kyle Kendrick has had a roller coaster of a career as a starter, and this past season was no exception. But something happened this year when they decided to make Kendrick a late-inning reliever, he became really good at it. He had a seven-game stretch where he only gave up four hits and zero runs.

With only 12 games coming out of the bullpen, it is unsure if Kendrick will be very successful in a roll as a late-inning pitcher. But with Cliff Lee, Cole Hamels, Roy Halladay, Vance Worley and Tyler Cloyd penciled in as the starters for next season, the need for Kendrick is much stronger in the bullpen than it is in the starting rotation.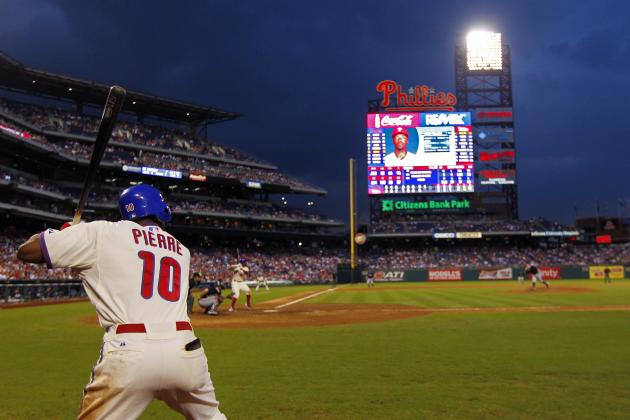 Rich Schultz/Getty Images

Juan Pierre became a popular name in trade rumors in July and August, but the Phillies wouldn't let him go. There is absolutely no point in not trading Pierre if you weren't planning on keeping him in 2013. He batted .307 and had 37 stolen bases while only being on base 146 times. That means 25 percent of the time Pierre was on base, he was stealing successfully.

But the best part about Juan Pierre is that he is someone who isn't going to mind coming off the bench and won't cost the team a heavy contract. He only made $800,000 this year, so Juan shouldn't cost the team any more than $3 million next season if they re-sign him.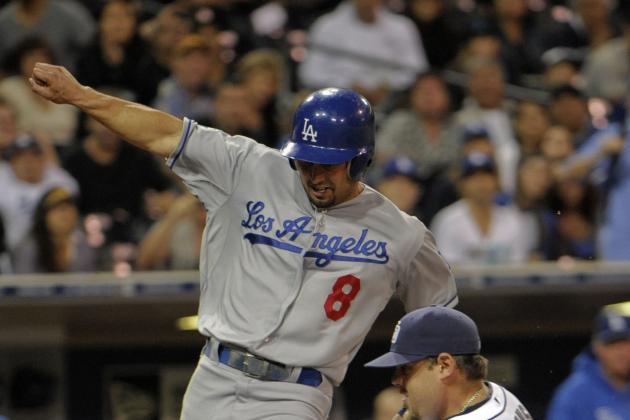 Denis Poroy/Getty Images

Melky Cabrera was having a MVP type season before he was busted for PED's and as a result, made his numbers this season worthless. But that doesn't mean he isn't a great value in center field.

In 2011 he batted .305 for the Royals and is a career .284 hitter. He won a World Series in 2009 against the Phillies and because of his scandal, will come to the ballclub with a cheap pricetag. Not to mention he will have extra motivation to perform well so that he can prove that he can be a good ball player while staying clean.

Jonny Gomes is part of the miracle A's teams that somehow won the AL West this year. He only played in 99 games, but with 18 home runs and a .262 average, Gomes would provide the Phillies with a right-handed bat that has some pop, something the Phillies desperately need.

The downside is that Gomes has never been a batter who hit for average, but you can get all the positives you need out of an outfield position if you partner him with Pierre.

Victorino is the wild card in all of this. If Shane is willing to re-sign with the team he claimed he never wanted to leave for around 7 million a year, I would have to believe Ruben Amaro would jump at the chance to sign him.
Rob Carr/Getty Images

It wasn't a secret that the Phillies wanted Ryan Madson to be their closer this season. But after a contract dispute, the Phillies decided to go with Jonathan Papelbon. But with Madson missing the whole season and being a free agent, the Phillies will be able to sign Madson at a low cost.

If it turns out "Mad Dog" isn't nearly the same pitcher he was before his injury, then the Phillies aren't losing out on much money. But if Madson is anywhere close to where he was in 2011, the Phillies will have a steal in their much depleted bullpen.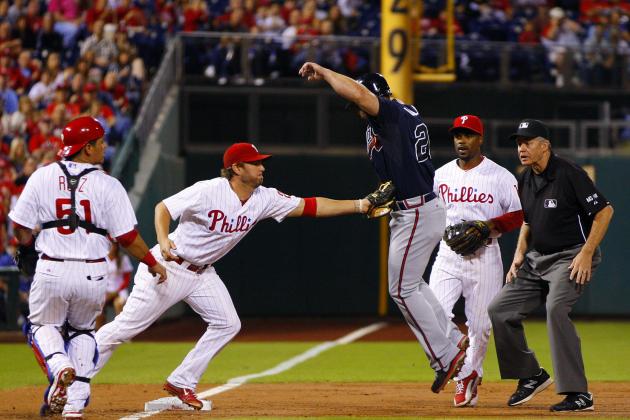 Rich Schultz/Getty Images

Kevin Frandsen was a nice find for the Phillies this year, but they must decide on if they want to make him the full time starter. If they don't, then they MUST try to go after a reliable third baseman who will at least hold down the position for the next two years.

This team is built to win now, so they can not afford to have a prospect try and learn the game at third while making a postseason run. Look for the Phillies to go after Brand Inge or Kevin Youkilis if they are available.

If they do decide to go with Frandsen, look for the Phillies to bring in a reliable veteran who can platoon with him or take the job over full-time if needed. Don't be surprised to see Scott Rolen in talks with the Phillies about a possible return to Broad Street.