Ryder Cup Mulligan: Love III Should Have Picked These Four Players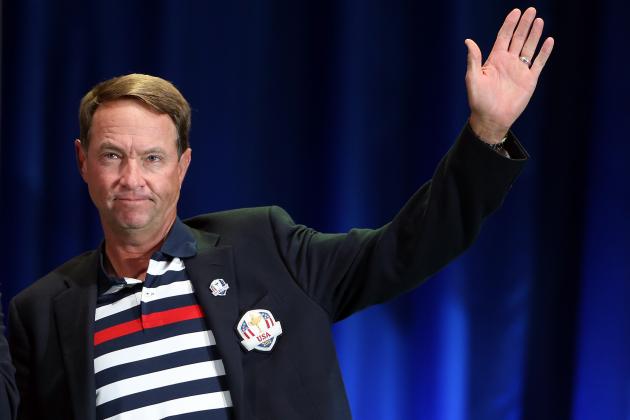 Ross Kinnaird/Getty Images
Taking dead aim on new picks.
The final credits in the 2012 Ryder Cup movie have ended, and it's hard to go back and change the cast.
But it's time to take a mulligan and re-think the four captain's picks made by Davis Love III: Steve Stricker, Jim Furyk, Dustin Johnson and Brandt Sendeker.
When they were announced, they were called logical and sensible, and before the matches there were nods of approval from all fronts. But taking a closer look at the picks, it is clear that several mistakes were made as we look back at the matches.
The Tiger Woods and Steve Stricker pairing was a one-hit wonder and should not have been revisited. Woods and Striker were 6-2 in Ryder Cup play heading to Chicago. But their 0-3 streak took the WIndy City wind out of the American sails.
Take the big eraser to that notion that past partner combinations provide future results. Woods even apologized to the U.S. team's Ryder Cup rookies after the event.
Brandt Snedeker came in as the hottest player for the Americans. In the end, though, he looked like he was more concerned with cashing his check from the Tour Championship, as his late-season form never materialized. The Ryder Cup rookie appeared tired from playing 42 events in 23 weeks, or whatever his schedule allowed.
Dustin Johnson was counted on for his length at what everyone called a big ballpark (Medinah). He made a difference, earning a point in singles and teaming with Jason Dufner to claim another point in four-balls on Saturday.
He was the lone American captain's pick who played to expectations.
And so, taking dead aim at four new selections, here are the names Love III should have selected.
Begin Slideshow

»
Chris Chambers/Getty Images
Clutch and a grinder.
If there is anyone who is likeable and can fit his head in a team room without getting it stuck in the door, it is Bill Haas. He was just off the pace to qualify for the Ryder Cup and could have been paired with either Webb Simpson or Tiger Woods to create a balanced pairing.
It does not hurt that Haas was under pressure at the Tour Championship in 2011 and came through with a $10 million chip.
Final Ryder Cup Points: 17th with 2,546.017.
Player Replaced: Steve Stricker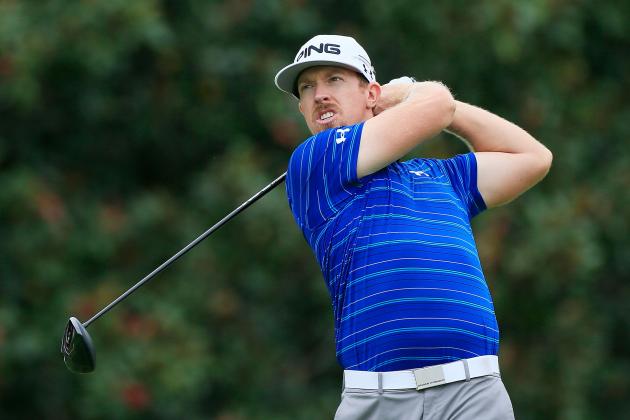 Sam Greenwood/Getty Images
A young gun that was missing.
There is no excuse for the poor Ryder Cup singles play. To say the Euros took the momentum and built a comeback was too kind. These are singles matches in which one player plays another player.
The young players are familiar with this format from college and the U.S. Amateur. Hunter Mahan would have provided a spark when the matches hit Sunday.
Final Ryder Cup Points: Ninth with 4,082.228.
Player Replaced: Jim Furyk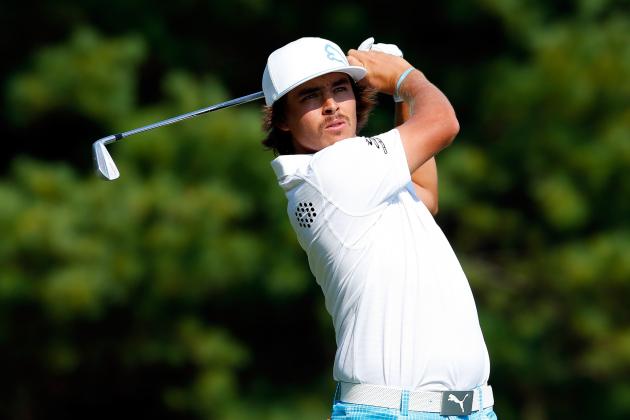 Jim Rogash/Getty Images
Huge diifference maker.
A Cubs game, Soldier Field, a walk along Lake Michigan and a creamsicle. What was missing from Medinah?
Rickie Fowler was thought to be in the mix when Love III made his picks. Too inexperienced? Not playing well enough in September? Whatever the reason, the Americans missed his attitude and his game in Chicago.
Don't expect Fowler to miss the mark in 2014. He is just warming up.
Final Ryder Cup Points: 12th with 3,313.338.
Player Replaced: Brandt Snedeker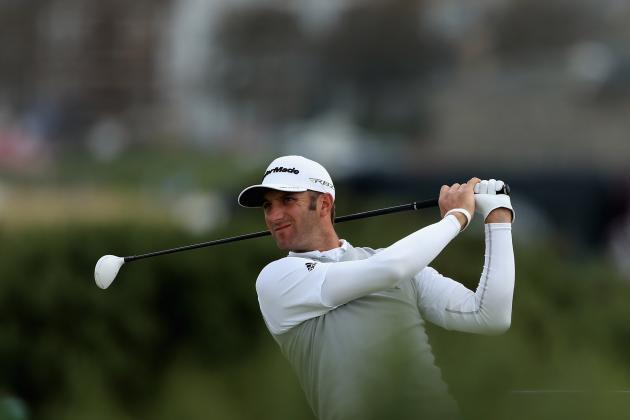 Warren Little/Getty Images
A solid choice.
Love III nailed this pick. He proved to be a flexible partner and was a great fit for the course. His birdie putt on 17 in Saturday's four-ball competition was a critical point in the matches.
Johnson will not be a captain's pick in 2014. He will be a regular member of future American Ryder Cup teams.