San Diego Padres: 4 Things We've Learned About Top Prospect Casey Kelly in MLB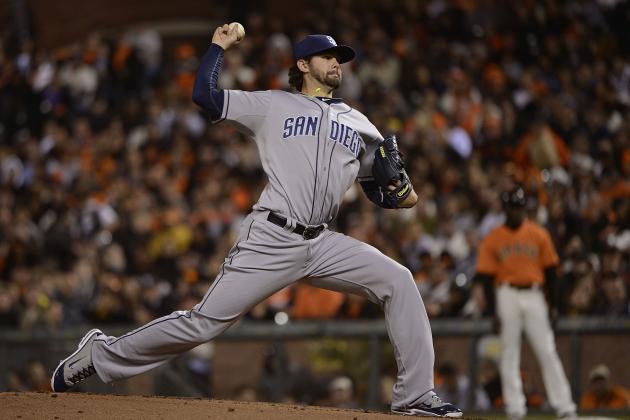 Thearon W. Henderson/Getty Images

Top San Diego Padres pitching prospect Casey Kelly has been in the MLB for about a month now, but what have we learned so far from his short career?
The Padres saw Kelly's potential early and he became a key piece in the trade that sent Adrian Gonzalez to the Boston Red Sox.
There has been much hype surrounding Kelly for a fair while now. The 22-year-old appeared in the 2009 All-Star Futures Game, which featured Jason Heyward, Madison Bumgarner, Giancarlo Stanton and Neftali Feliz among others.
Despite his fairly pedestrian minor league numbers, the Padres called Kelly up on August 27 to start against the Atlanta Braves.
Begin Slideshow

»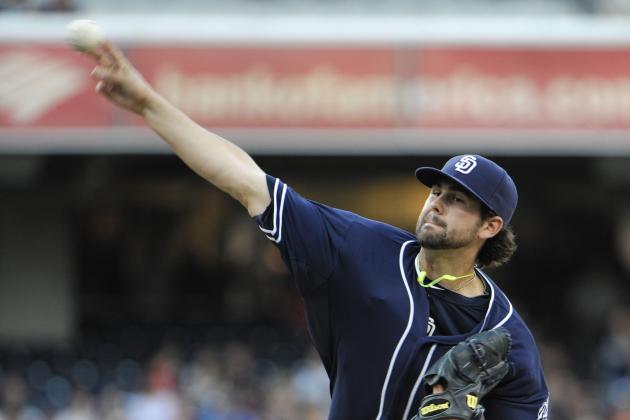 Denis Poroy/Getty Images

As I've mentioned, Kelly's first start came against the red-hot Atlanta Braves, which is no easy assignment by any means. However, his performance in that game was certainly impressive.
Despite the pressure he was under, Kelly threw six innings, struck out four, only allowed three hits and earned the first win of his career.
The Padres apparently wanted to break Kelly in right away, with the 22-year-old earning the second start of his career in one of the hardest parks to pitch in.
Coors Field, home of the Colorado Rockies.
While the Rockies aren't a top-tier team, their home field boasts the highest park factor in baseball, according to ESPN.
We only have a small sample size to work with, but Kelly doesn't give a lot of free passes. Through five starts, he's only given up six walks, which is a sign he's capable of keeping his composure.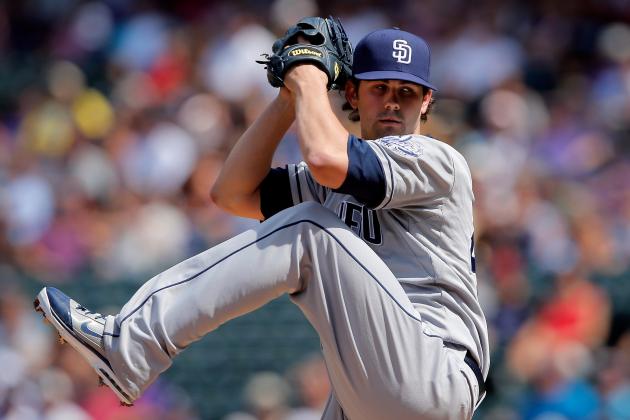 Doug Pensinger/Getty Images

Like any young pitcher, Kelly still needs much development.
First off, he doesn't miss many bats. Through five starts and 24.1 innings, he has only 20 strikeouts. Kelly's never been hailed as a strikeout king, but he needs to raise his swing and miss ratio to help him out in the future.
Frankly, he needs to put himself in the position to go farther into games. As I mentioned, he only has 24.1 innings in five starts, which averages out to 4.82 innings per start. A quality start is defined as six or more innings, giving up three, or less, runs. Kelly's longest outing is six innings.
Only two of the five have been quality.
I realize the need to preserve a young arm, but a future ace needs to throw a complete game every now and again.
Going with the lack of swings and misses, Kelly's allowed too many hits and home runs. Through five starts, opponents are hitting .327 with five big flies.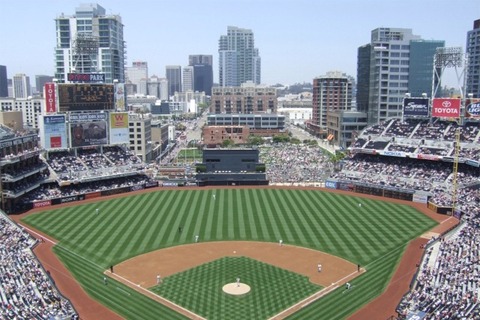 http://www.ballparksofbaseball.com/nl/petco2007911.JPG
Like the vast majority of pitchers, Kelly unsurprisingly loves pitching in Petco Park, an extreme pitchers park.
According to the MLB, Petco Park is ranked 28 out of 30 in park factors, making it one of the leagues best pitchers parks.
Looking at Kelly's pitching statistic splits, his home ERA (5.02) is more than a run lower than away (6.30). These same trends follow with opponents' batting average (.310 vs. .349) and WHIP (1.40 vs. 2.10).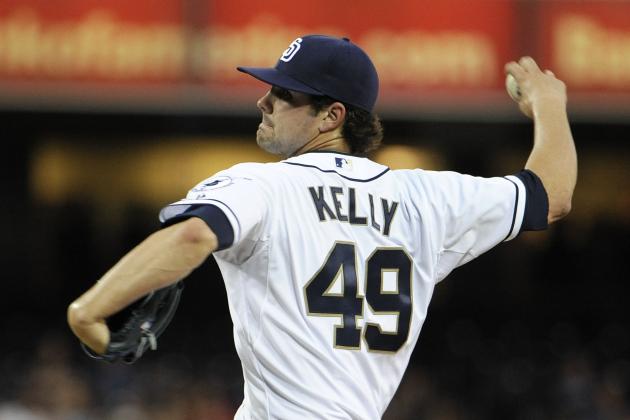 Denis Poroy/Getty Images

Often, one of the biggest problems with young pitchers is that they do not perform well in high-pressure situations. Kelly is no different.
With the bases empty, Kelly limits his opponents to just a .273 batting average. However, when runners are in scoring position, this number jumps to .350.
His stats are equally diverse when he's ahead of the batter. Not only do nearly all of his strikeouts come when he's ahead of the count, but opponents are only batting .243 in these situations.
Having said that, when he's behind in the count, batters are hitting .385 against him. These spreads are typical among pitchers, but not typically this drastic.
Another telling split is looking at how Kelly pitches in scenarios with different outs.
With more outs in the inning, Kelly seems to be more confident in himself. With zero outs, opponents are hitting .381. With one out, .296. With two outs, .281.
His strikeout totals are also higher with two outs. In only 7.1 innings, Kelly has eight strikeouts.
Follow me on Twitter @Kevin_Goldberg