UEFA Champions League: Complete Guide to Wednesday's Champions League Matches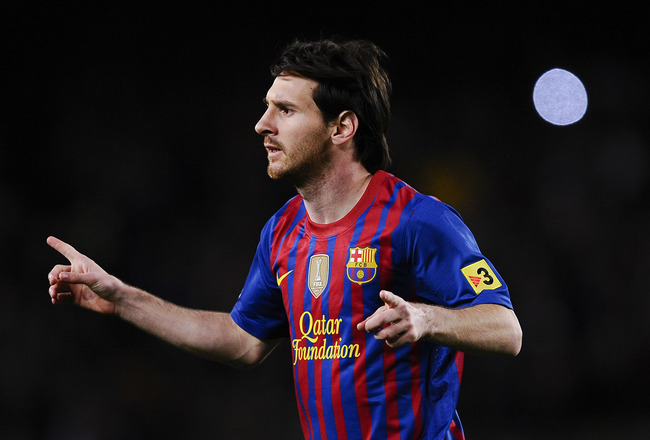 David Ramos/Getty Images
The UEFA Champions League is here once again with 32 teams all out to prove that they are indeed the best football team on the continent.
Half of the teams have already played their opening match, leaving us with eight enthralling matchups to enjoy on Wednesday—and we've got a complete preview of each one.
Will Manchester United struggle in the opening group match? Will Juventus be too strong for defending champions Chelsea? Will there be an upset nobody saw coming?
Let's take a look at the eight Wednesday matches we'll see.
Shakhtar Donetsk vs. Nordsjælland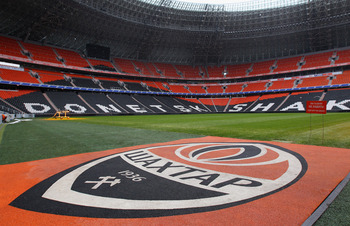 Alex Livesey/Getty Images
When: Wednesday, September 19 at 2:45 p.m. ET
Where: Donbass Arena, Donetsk, Ukraine
Group: Group E
In a group featuring the likes of Shakhtar Donetsk, current champions Chelsea and Italian giants Juventus, it seems that Nordsjælland will be hard-pressed to earn anything more than a single point for one of their group matches.
Underdog status aside, they simply are not in the same class as the other three teams in their group and their first foray into Champions League football doesn't seem like it will be fruitful for the Danish club.
Shakhtar Donetsk, on the other hand, need to pick up all three points in this match if they are to progress through to the next stage. They will have difficult fixtures away to both Chelsea and Juventus, so picking up points at home to a lesser team will be crucial for their qualification dreams.
They, too, will have a tough time progressing from Group E, but they'll get it off to a good start with three points at home in this one.
Prediction: Shakhtar Donesk 3-0 Nordsjælland
Chelsea vs. Juventus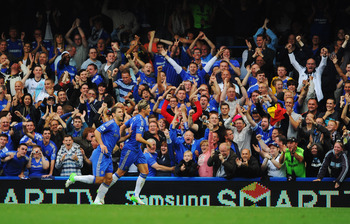 Michael Regan/Getty Images
When: Wednesday, September 19 at 2:45 p.m. ET
Where: Stamford Bridge, London, England
Group: Group E
One of the best matchups tomorrow sees Italian giants Juventus make their way to Stamford Bridge to take on last year's champions, Chelsea, who are without doubt a stronger side than they were six months ago in the Champions League.
The Blues have bought extremely well over the summer transfer window—bringing in players like Eden Hazard, Oscar, Marko Marin and Cesar Azpilicueta—and have started the English Premier League in dominant fashion. Aside from their recent scoreless draw with Queens Park Rangers, the London club have been dominant in attack, fluent in midfield and remain unbeaten in this year's compeition.
However, the class difference between, say, QPR or Reading and Juventus is huge. They, too, strengthened their side in the summer—which, when you consider that they won the 2011-12 Serie A competition without a single loss, is very formidable.
Players like Claudio Marchisio can make big plays when needed most, and could lead the Italian club to a very dominant display on Wednesday night. Chelsea have shown they can open up at the back, and Juventus certainly have the firepower to find the back of the net in this one—despite being a long way away from home.
I'm calling an upset, as Juventus announce themselves as a real contender in the Champions League this year.
Prediction: Chelsea 1-2 Juventus
Lille OSC vs. BATE Borisov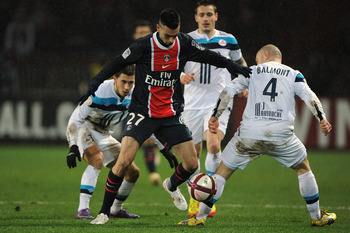 Pascal Le Segretain/Getty Images
When: Wednesday, September 19 at 2:45 p.m. ET
Where: Grand Stade Lille Metropole, Villeneuve d'Ascq, France
Group: Group F
Lille look to have fallen from their Ligue 1 title-winning season back in 2010-11, but this is the UEFA Champions League, and anything can happen. The French club have drawn a difficult group, but it's not too difficult, and if they can perform at home against the top teams, anything could happen throughout the group stages.
The loss of Eden Hazard is big for the French team, but so too is the addition of Salomon Kalou, who gets to prove his worth on the European stage once more. At home, they won't be easily beaten, and with weaker opponents coming to town, you'd have to think that they'd be in a strong position to pick up all three points in this one.
Last year in the Champions League, BATE earned just two points, scored two goals and conceded 14 goals. With Bayern Munich, Valencia and Lille in their group this year, I can't see the numbers being better this time around.
Prediction: Lille OSC 2-0 BATE Borisov
Bayern Munich vs. Valencia
Victor Fraile/Getty Images
When: Wednesday, September 19 at 2:45 p.m. ET
Where: Fußball Arena Munchen, Munich, Germany
Group: Group F
Last year's runners-up Bayern Munich will no doubt still remember that evening in May well, and will be desperate to go one better this year—a feat they have already achieved four times. They are a very, very good football team and have been made stronger over the summer transfer window with the addition of key players like Xherdan Shaqiri and Javi Martinez.
The German club finished with three second places last year—the Bundesliga, the German Cup and the Champions League—and it seems that they have entered this year a more focussed and more determined side.
That isn't great news for Valencia, who will be their opponents for the opening match. The Spanish club have shown they can perform against the world's best with good showings against Barcelona and Real Madrid, but this is Germany, not Spain, and a road game in the Champions League is much different to playing in your home country.
That's not to say anything against Valencia—they are a strong football team and one that should progress through to the knockout stages of the Champions League this year. I just can't see them walking away with anything from their trip to Germany, not even a single goal.
Prediction: Bayern Munich 1-0 Valencia
Barcelona vs. Spartak Moscow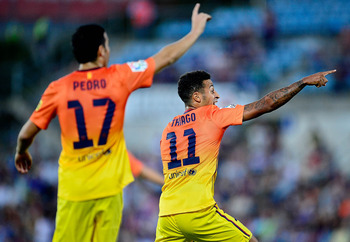 Gonzalo Arroyo Moreno/Getty Images
When: Wednesday, September 19 at 2:45 p.m. ET
Where: Camp Nou, Barcelona, Spain
Group: Group G
Barcelona—like Bayern Munich—will feel that they should have beaten Chelsea in the UEFA Champions League and feel that they wasted a golden opportunity to clinch European glory for themselves. And after a year in which the Spanish giants didn't pick up the Spanish domestic title either, you get the feeling that this could be a big year for Barca.
Four wins from four matches has them atop the La Liga table and two points clear of the rest of the competition already, and Tito Vilanova has this side playing very good football. They'll be tough to beat in the entire tournament, let alone at home by Spartak Moscow.
Prediction: Barcelona 4-0 Spartak Moscow
Celtic vs. Benfica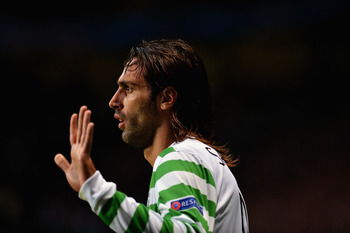 Jeff J Mitchell/Getty Images
When: Wednesday, September 19 at 2:45 p.m. ET
Where: Celtic Park, Glasgow, Scotland
Group: Group G
Celtic have started the domestic season rather poorly, but the chance to play Champions League football and perform on the bigger stage could do wonders for the Scottish club. It will give players like Georgios Samaras the chance to shine, and play like they did in the playoff round of the compeition.
Standing in their way for this one will be Benfica, who proved last year that they can beat some of the best teams in the world, and are likely to qualify from this group behind Barcelona. Nicolas Gaitan can be a star of the competition, and Benfica can once again challenge deep into the knockout stages of the Champions League.
The trip to Scotland will hold no fear for the Portuguese side, and rightly so. They are the better team, with more skill and talent right across the pitch and should walk away with the points in this one. Celtic will be good at home—better than they have shown in the year so far—but they simply aren't in the same class as Benfica. They're just not there yet.
Prediction: Celtic 0-2 Benfica
Manchester United vs. Galatasaray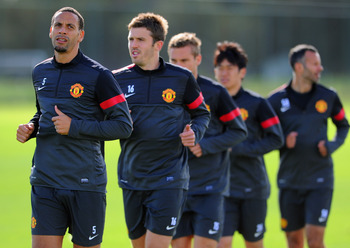 Michael Regan/Getty Images
When: Wednesday, September 19 at 2:45 p.m. ET
Where: Old Trafford, Manchester, England
Group: Group H
Manchester United will remember all too well their Champions League failures and English Premier League heartbreak of last year, and will be eager to prove themselves once more as one of the top teams in world football.
They bought extremely well over the summer transfer window—bringing in new attacking talent in Robin van Persie and Shinji Kagawa, and look to have struck gold in left-back Alexander Buttner.
Sir Alex Ferguson rested his big guns on the weekend so that they would be right for this match, and United still cruised to a 4-0 victory. They'll be without Wayne Rooney, who's still recovering from injury, but they have more than enough attacking talent to beat the Turkish club in this one.
Galatasaray could be a tricky team in this year's group stages, with great new additions in Burak Yilmaz, Felipe Melo and Hamit Altintop, but at Old Trafford, it's hard to beat the Red Devils.
Prediction: Manchester United 3-0 Galatasaray
Braga vs. CFR Cluj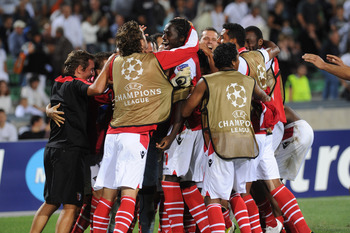 Dino Panato/Getty Images
When: Wednesday, September 19 at 2:45 p.m. ET
Where: Estadio Municipal de Braga, Braga, Portugal
Group: Group H
Braga beat out Udinese for a spot in the UEFA Champions League group stages, and will be looking to continue their European form when they meet CFR Cluj in the opening round of their group matches.
The Romanian team are likely to finish last in Group H this year, but can provide the tournament with an upset or two, particularly when at home. The Railwaymen are not to be discounted this year, but I just can't see them toppling Braga at home in this one.
The Portuguese side are solid in attack and when right, have wonderful flair and skill that could mesmerize even the best defenses in the world. They'll look good against CFR Cluj, but the real tests will come when they have to play away to Galatasary and Manchester United.
That's when we'll see just how good Braga are this year.
Prediction: Braga 3-1 CFR Cluj
Any predictions for Wednesday's Champions League matches?
Comment below or hit me up on Twitter: Follow @dantalintyre
Keep Reading