Minnesota Twins 2012: End of the Year Accolade Predictions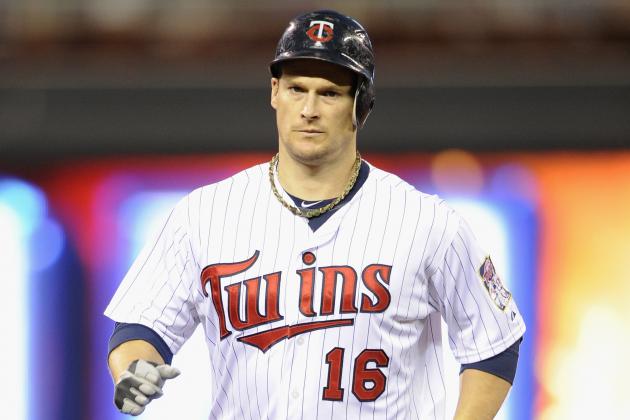 Hannah Foslien/Getty Images

In 2012, the Twins most likely will not have the AL MVP, Rookie of the Year, Gold Glove Winner, Cy Young or Relief Man of the Year. Still, the Twins are still in the running for a few official MLB awards.
This article discusses realistic chances of Twins winning official awards and assigns fictional team awards to key players.
Begin Slideshow

»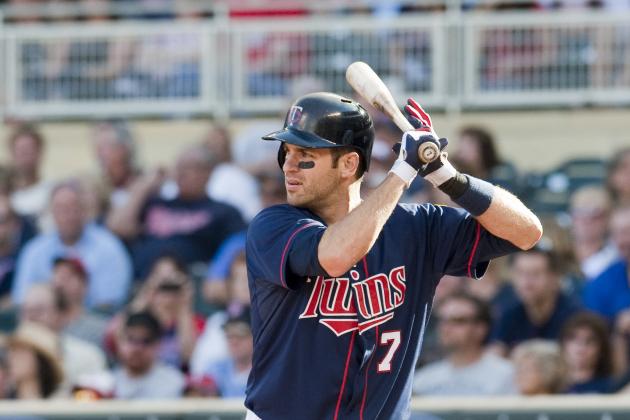 Marilyn Indahl/Getty Images

Leading all catchers in several offensive categories, Joe Mauer is almost guaranteed to win the Silver Slugger at catcher.
Mauer leads all full time catchers in BA, OBP, RBI, R, SB and BB. Most notably, Mauer's BA, OBP and BB are well ahead of any other catchers and rank in top four (or above) amongst AL leaders.
Great year for Mauer. Little competition from other catchers.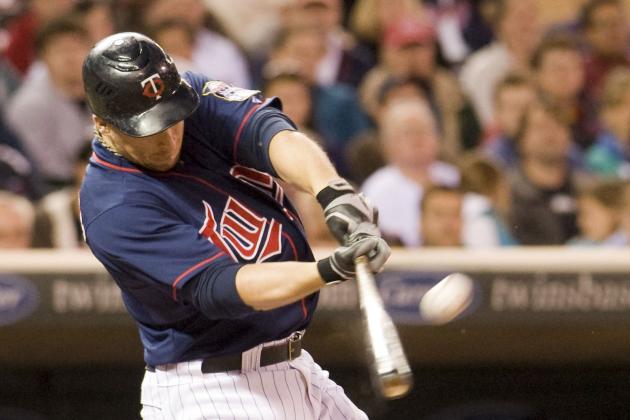 Marilyn Indahl/Getty Images

Perhaps Josh "Hammer" Willingham does not have the most impressive BA amongst AL outfielders, a mere .258. However, his overall numbers against his fellow outfielders are very impressive.
Consider Willingham's stats compared to the other 31, full time outfielders in the AL:
Willingham has a solid OBP and great run productivity. He should win a Silver Slugger for the outfield.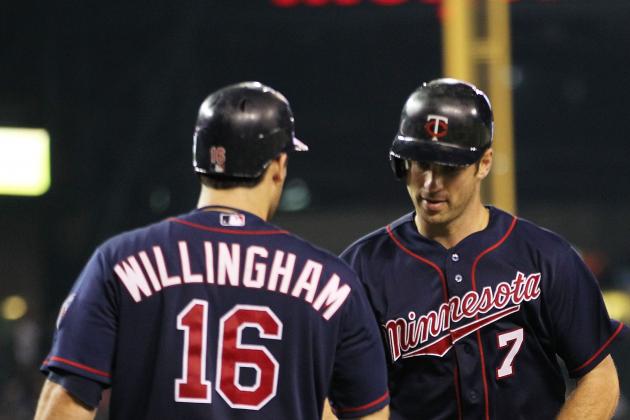 Leon Halip/Getty Images

In a tight race between Joe Mauer and Josh Willingham for the Twins team MVP, Willingham is the victor.
Mauer has definitely had a great year, with a team leading .321 BA, .415 OBP, 78 BB and 4.6 OWAR.
But Josh Willingham is the only full time Twins batter to have missed fewer than 10 games this season, and leads the team in HR, RBI, R and SLG. Willingham also has been clutch this season, leading the team with 8 HR, 26 RBI in tied score situations (TSS) and 26 go ahead hits compared to Mauer's 1 HR, 19 RBI in TSS and 16 go ahead hits.
Mauer has impressive numbers, but Willingham has truly carried the offense.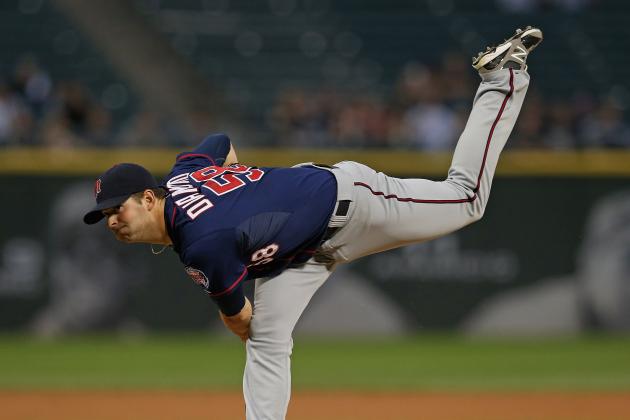 Jonathan Daniel/Getty Images

Scott Diamond's success has been one of few positive aspects of the Twins starting pitching and of Twins rookies.
This year, Diamond has pitched to an 11-8 record and 3.69 ERA through 153.2 IP.
Beside from being the only Twins rookie who has played in the MLB all season, Diamond is the only Twins pitcher with double-digit wins and respectable ERA.
Honestly. Who else could be the Twins ROY?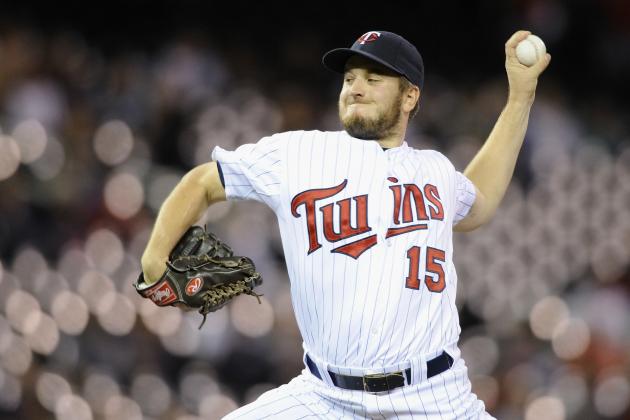 Hannah Foslien/Getty Images

MLB Rolaids Relief Man Award is awarded to the top performer in three categories: saves, wins and losses. A pitcher's total saves are tripled, wins are doubled and losses are doubled negatively. Based on this criterion, Glen Perkins would potentially be the Twins team Relief Man Award winner.
Perkins would have a total of 36 points: 11 saves multiplied by three, three wins multiplied by two and one loss multiplied by negative two.
So far in 2012, Perkins has pitched a 3-1 record, 2.42 ERA,11 S, 11 Holds and 9.52 K/9, through 63.1 IP. In accordance with MLB's Rolaids Relief Man Award, Glen Perkins then would most likely be the Twins' top relief pitcher in 2012.