Toronto Blue Jays: 3 "What If" Questions from the Jays' 2012 Season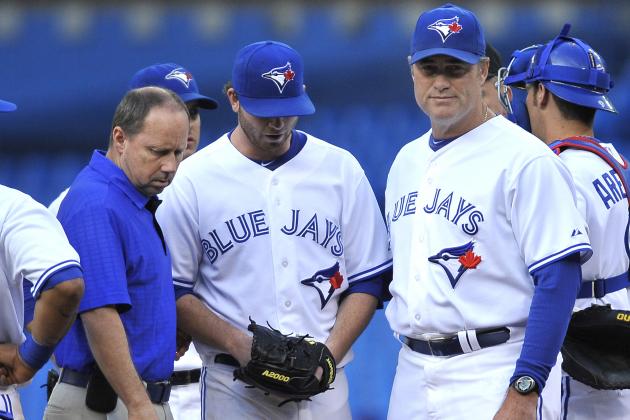 Brad White/Getty Images

The 2012 Toronto Blue Jays' season was a disappointment to many fans, including me. During spring training, the Blue Jays were favored to take a wild-card spot—especially after the announcement from the MLB about the addition of a second wild-card spot.
The injury bug hit almost every player imaginable—Brandon Morrow, Kyle Drabek, Drew Hutchinson, J.P. Arencibia, Brett Lawrie and even Jose Bautista.
Then there was the unpredictable collapse of the Toronto ace named Ricky Romero.
When all was said and done, there was still the issue of another impact player—someone who was most likely going to be acquired at the trade deadline.
With the season nearing the end, the Blue Jays' fate is probably going to be the basement of the AL East, but there is that "what if" question still in my head.
What if the Blue Jays' season went to plan?
Begin Slideshow

»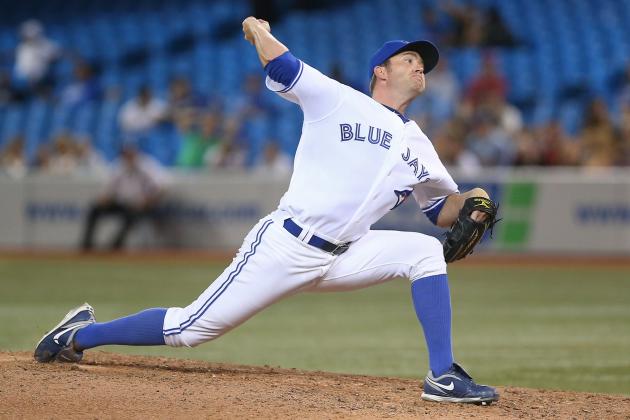 Tom Szczerbowski/Getty Images

Casey Janssen Stats: 19 saves out of 22 save opportunities; 86 percentage save percentage
Rest of Bullpen Stats: Four saves out of 14 save opportunities; 29 percent save percentage
Casey Janssen was one of the last choices for John Farrell for the closer position. That is why he was finally given the job a month into the season—with four other pitchers before him.
Janssen's 86 percent save percentage and minuscule 2.22 ERA currently would be good enough for the closer role on any contending team.
If we apply his 86 percent save percentage to the 14 save opportunities before his anointment as Blue Jays closer, we get a statistic of 12 saves compared to five for the rest of the bullpen. That's possibly eight more wins for the team.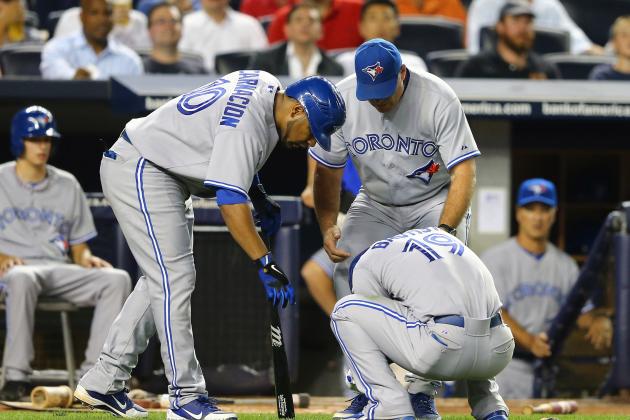 Al Bello/Getty Images

Brandon Morrow
One of the key aspects of a ball club is starting pitching, and the Blue Jays had the unfortunate luck to lose their statistical one in Brandon Morrow.
Leading the club in every pitching category at the time of his injury, Morrow would have been worth approximately 3.7 WAR than his replacements over the course of the season.
Brett Lawrie
Lawrie was in and out of the lineup after his July 17 tumble at Yankee Stadium until he was permanently pulled out of the lineup for cautionary reasons.
Lawrie has been decent at the plate and on the basepaths, but were he adds value is predominately on defense. Third base has been a turn-style position with four different players playing third base—Edwin "Error" Encarnacion being one of those four.
Lawrie adds approximately 2.0 dWAR alone over the replacements, not counting a possible surge offensively by Lawrie nor the energy he brings to the ball club.
J.P. Arencibia/Travis d'Arnaud
I grouped these two catchers together because if one of the catchers was injured, the other could cover the offense production. But Blue Jays fans have been cursed with the sight of both catchers going down.
Offensive catchers are hard to come by and are pretty much required for playoff contention. Arencibia would have been worth 0.7 WAR over the course of the time he was out with his fractured hand.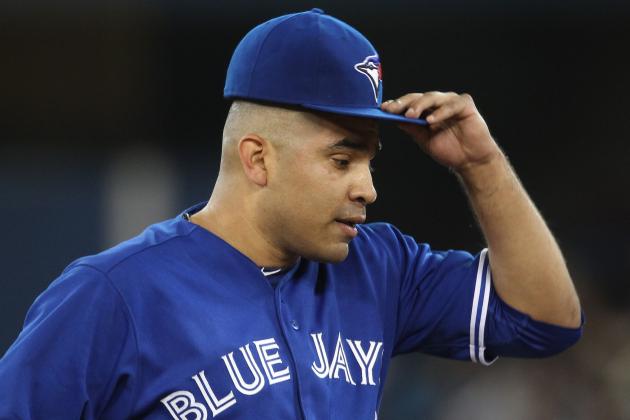 Tom Szczerbowski/Getty Images

Ricky Romero's 2012 performance has been less than memorable.
With a WAR of -1.9, any call-up from the minors would have been worth about two full games over Romero. He is the "ace" of the staff, so there was absolutely no way he would have been sent to the minors.
Romero has been placed in one of the worst and stressful situations in baseball—carry a team that has lost all of its other consistent starters and go deep in ballgames so that the bullpen doesn't blow the game.
Say the Blue Jays still had starters they lost to injury, they might still be in contention right now. That might have given Romero more motivation to win and to not lose his 12th game a couple days ago.
Baseball has a huge psychological component, and all that stress of carrying a broken team has pretty much decimated his control.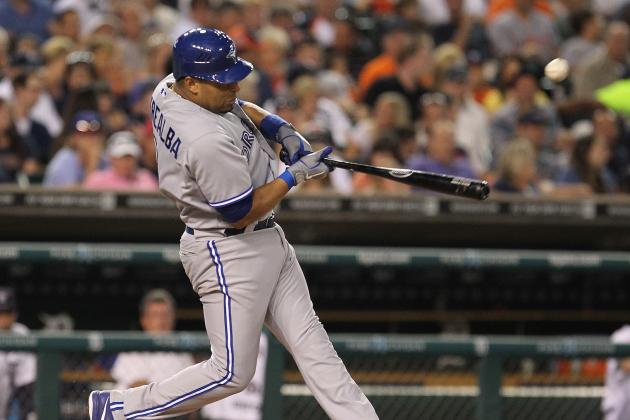 Dave Reginek/Getty Images

What if Casey Janssen was the closer from the start of the season?
Possibly 8.00 WAR; to be conservative, let us say plus-2.6 WAR.
What if Brandon Morrow did not go down?
Plus-3.7 WAR
What if Brett Lawrie did not get injured and still had his defense?
Plus-2.0 WAR
What if the Blue Jays had the offensive production of either Arencibia or d'Arnaud?
Plus-0.7 WAR
What if Ricky Romero was at least an average pitcher this season?
Plus-1.9 WAR
Total
Plus-10.4 WAR
Blue Jays Record (with Better Luck this Season): 71-63, 2.5 games behind the wild-card spot
Overall, the Blue Jays were very unlucky this season, and the momentum was constantly negative—something the Blue Jays could not overcome.
Alex Anthopoulos was expected to make a blockbuster deal this season. In the end, I am glad he didn't, as all of these misfortunes could not be solved by one impact player. All my hope is now toward the 2013 season.