9 Updated Reasons to Dislike the Yankees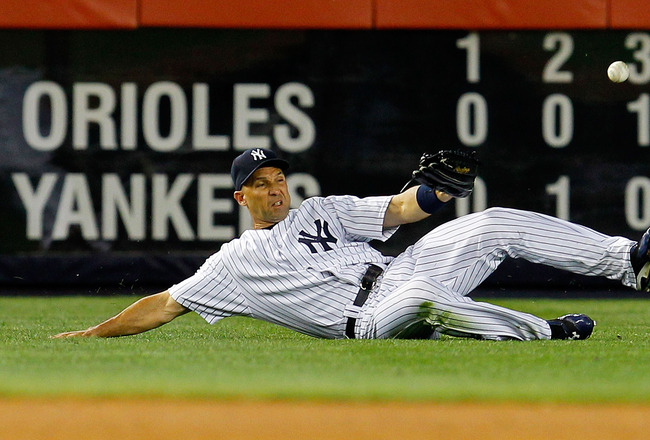 Jim McIsaac/Getty Images
I'm always disgusted when I hear someone say that "they're a New York fan," or that they root for both New York baseball teams. It tells me they're not a hardcore fan of either team.
Ask any Mets fan if he roots for the Yankees, and he'd probably tell you he'd rather have a root canal.
Ask any Yankees fan if he roots for the Mets and it's like asking my toddler if he'd share his toys with the neighborhood bully. Neither one is realistic and it's not happening!
That being said, just in time for the dog days of August, is a new updated list of reasons to jump on the anti-Yankee brigade.
Alex Rodriguez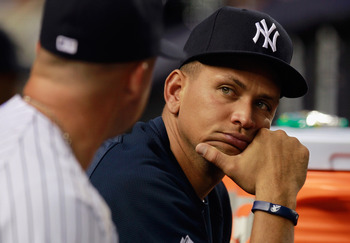 Mike Stobe/Getty Images
To true Yankee fans, Derek Jeter will always be the face of the franchise.
To devoted Yankee haters, Alex Rodrgiuez will forever be the face of the Evil Empire.
He's handsome. He dates gorgeous women. He's rich, aloof, and arrogant. And he's done PED's, so he'll forever be tainted.
He also upstaged the 2007 World Series when he announced that he was opting out of his mammoth contract he had signed with the Texas Rangers back in 2001.
You're now seeing the A-Rod decline and the only question remaining is, will he be more like Charlie Hayes toward the end of his contract or more like Bobby Meacham? (Yes, I know Meacham was predominantly a second baseman and shortstop, but look at his offensive numbers!)
Joe Girardi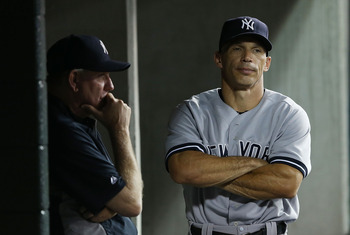 Leon Halip/Getty Images
What arrogance!
Before he even managed one game for the New York Yankees prior to the 2008 season, Joe Girardi chose to wear number 27, in honor of attempting to win the team's 27th World Championship.
The 2008 Yankees promptly went out and finished third in the division and failed to make the playoffs for the first time in the Derek Jeter era.
We all know what happened the following year, and now Girardi wears uniform number 28.
I would never confuse Joe Girardi's ability with say, Billy Martin, and with the talent (and payroll) he's offered every year, the expectations are great.
In his previous gig, with the 2006 Marlins, with no pressure and zero expectations, he managed one year, picked a fight with his owner and promptly got fired.
For Girardi, everything starts and ends with what he does in October!
Joba Chamberlain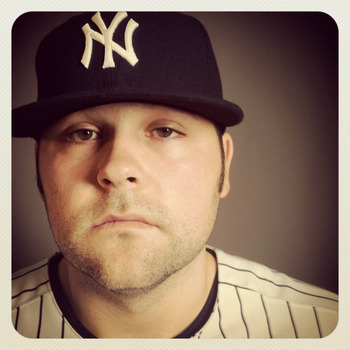 Nick Laham/Getty Images
How the mighty have fallen!
After pitching a miserable inning-and-a-third yesterday against the Texas Rangers, Joba was booed by the Yankee Stadium faithful.
Granted he's coming off Tommy John surgery as well as his ridiculous trampoline accident in spring training, but an ERA of nine is not going to cut it.
Remember back in the day when Joba would make a big strikeout and then celebrate like he just won the World Series?
At this point, Joba won't even be on the playoff roster unless it's to pitch in a blowout or eat up some innings, as you certainly can't trust him anymore in a big spot.
Melky Cabrera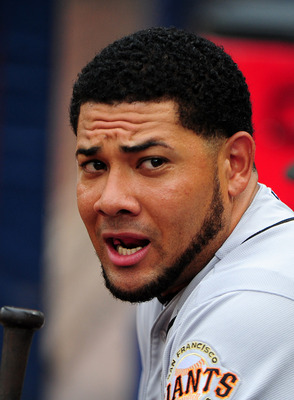 Scott Cunningham/Getty Images
Okay I know Melky hasn't been on the Yankees since 2009, but I think even hardcore Yankee fans are shocked that the guy that never seemed to be more than a fourth outfielder suddenly turned into Al Kaline overnight.
Currently hitting .346 with the Giants prior to his suspension, the Melk Man never hit more than .280 in parts of five seasons in the Bronx.
Melky Cabrera now gets to join the Roger Clemens/Andy Pettitte/Alex Rodriguez club.
$$$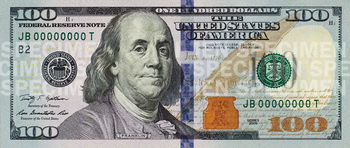 Whoever said money doesn't buy happiness was obviously broke!
While money does not always buy World Championships, it's still nice to have that option.
Yankee Stadium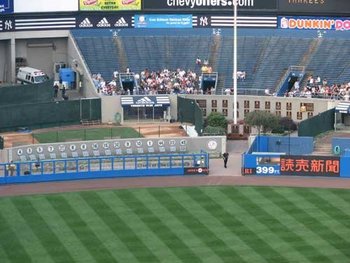 In the early 1980s, then Mets' GM Frank Cashen made a joke about the area around Yankee Stadium being somewhat dangerous. He called it Fort Apache Yankee Stadium.
(For those of you too young to remember, Paul Newman played a cop in the 1981 movie Fort Apache, The Bronx which was not only filmed on location, but highlighted the urban decay, poverty and crime.)
30+ years later, the area still pretty much stinks.
Michael Kay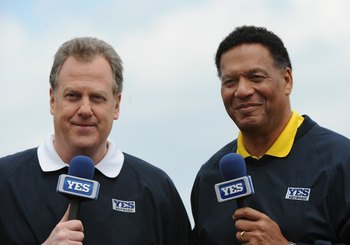 Al Messerschmidt/Getty Images
Is there a more annoying Yankee on-air personality than Michael Kay?
After every home run, he screams, "See Ya" as if he just won the lottery.
He talks too much. He's a homer. He's got a man-crush on both Alex Rodriguez and Derek Jeter.
I also can't figure out how he has a hot wife in newscaster Jodi Applegate. (Google her, and you'll see they're a mismatched couple!)
John Sterling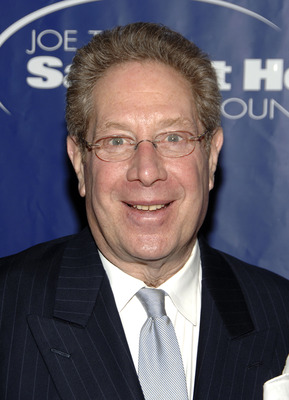 Andrew H. Walker/Getty Images
Oh wait, there is another Yankee broadcaster more annoying than Michael Kay. Plus he's an even bigger homer
His name is John Sterling and he couldn't call a game properly if his life depended upon it.
Forget all his catch phrases and shtick, how many times does Sterling get calls flat out wrong? How often does partner Suzyn Waldman, in her annoying New England accent, have to correct him that the ball was not a home run, but an out? Or that the ball was not foul, but fair?
Radio announcers are supposed to paint a picture of what's happening down on the field. John Sterling is in la-la land 24/7.
Nick Swisher
Jim McIsaac/Getty Images
Nick Swisher is a jerk.
He's goofy and I'm sure his shtick is a total act.
Not to mention, after a big hit or homer, he totally shows up his opponent by acting as if he single-handedly won the World Series.
Too bad Yankee fans haven't seen this moron do much celebrating in the postseason when it really counts. A .191 career playoff average, including a whole five RBI in six playoff series with the Yanks.
Keep Reading

New York Yankees: Like this team?