WWE Superstars and Their Dragon Ball Z Counterparts
While perusing B/R yesterday afternoon, I came across a piece by a writer which focused on how the WWE Superstars would fit in on a variety of cartoons. One of the shows he mentioned was one of my personal favorites, Dragon Ball Z.
It got me to thinking—which wrestlers on the roster best personify the characters from one of my all-time favorite shows?
Here's what I came up with…
Begin Slideshow

»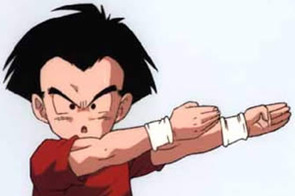 Krillin was one of the strongest humans in the DBZ Universe, and he would often fight alongside Goku, Piccolo and the others even though he was usually completely outclassed.
Zack Ryder worked his way up the totem pole in the WWE ranks by creating his weekly YouTube show, which made him a sensation on the Internet and within the WWE Universe, culminating in a U.S. Championship.
Although Krillin was strong, he would often play a bit of a goofball as the series progressed, becoming smitten with a woman (android!), which would cloud his judgement at times. While Ryder was at the height of his push, he still maintained his goofball character and foolishly pursued Eve to the ends of the earth.
As time wore on, the Sayians and the villains would become insanely strong and Krillin could simply not keep up with his friends. When Ryder was thrust into a main event storyline (admittedly, a terrible one), he was depicted as not being in the same class as Cena and Kane.
There is more symbolism here, as the number of times Krillin was killed in the show mirrors the amount of times Ryder was crushed by Kane.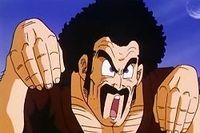 Mr. Satan (Hercule) is the reigning World Martial Arts Champion, having claimed his crown during the Cell Saga. Santino Marella is the reigning Unites States Champion, having won the belt to the somehow still employed Jack Swagger.
Satan is your prototypical comic-relief character, as he is nothing more than a paper champion, although he has the masses believing that he is the strongest man in the world. Santino has been nothing more than comic fodder for the last several years, and many members of the IWC are lamenting his title reign as completely devaluing the belt.
Neither man is particularly strong, and both usually find themselves in bizarre and outrageous situations. However, for some reason, they both have some substantial staying power.
Satan was one of the few characters in the series to not be killed by Majin Buu or any of his incarnations, and Santino lasted until the bitter end of the 2011 Royal Rumble and 2012 Smackdown Elimination Chamber.
Go figure.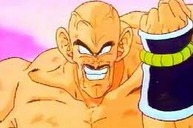 Come on. This one was a layup. Moving on.
At one point, Frieza was the most dominant being in the world, striking fear into the hearts of all who stood in the way. When Alberto del Rio debuted back in 2010, he was given an immediate push and dominated the WWE for nearly one year, winning both the Royal Rumble and Raw Money in the Bank Ladder matches as well as two WWE Championships.
Frieza and Goku engaged in a lengthy battle that finally saw Goku topple the tyrant. In late 2011, both CM Punk and John Cena would engage in feuds with del Rio and ultimately take the title away from him.
Frieza was never able to recover. While all of the Z Fighters continued to grow leaps and bounds in their strength and abilities, Frieza stayed stagnant. Despite challenging and losing to any and all Sayians, Frieza continued to poke his head around even though his best days were clearly behind him.
Del Rio has yet to maintain his main-event stature despite constantly finding himself in the world title hunt. His act has gotten stale and he is no longer seen as a credible threat. Only time will tell if he will recover and regain his dominant 2010 form.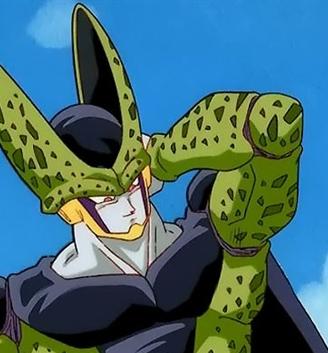 Cocky, arrogant and brash are just a few words that can describe both Cell and Wade Barrett. Both men (using the word "men" very loosely here) seemingly came onto the scene out of nowhere.
Cell was a creation of Dr. Gero and sought perfection through the assimilation of several other androids. Barrett sought dominance in the WWE and spoke of the winds of change during his season on NXT.
Cell would immediately incite fear and panic across the world as he proved his strength by defeating nearly every Z warrior (Goku included). Barrett would lead a pack of renegades and form the Nexus, leading gang-style attacks on anyone affiliated with the WWE, including Vince McMahon and Brett Hart.
The Cell Juniors and the Nexus would both do the biding and dirty work for their leaders before becoming undone at the hands of a few challengers. Cell would defeat Goku but would ultimately fall to his son and fade into obscurity, just as Frieza did before him. Barrett would defeat Cena and enlist him into his group before Cena would destroy the group from the inside and enable Randy Orton to take Barrett down for good.
Barrett is set to return from a lengthy injury, and the jury is still out on what kind of impact he will have upon his return.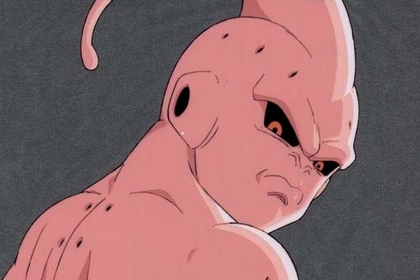 Kid Buu was an out-of-control monster who was insanely strong and only cared about destruction. Brock Lesnar was dubbed the "Next Big Thing" when he debuted in the WWE in 2002, and since his return early this year, he has left a path destruction in his wake.
Buu would readily take on all comers, but unlike other DBZ villains, he did not have a master plan or witty dialogue; he was a silent killer. Like Buu, Lesnar is at his best when he says little or nothing and lets his body language do the talking. Both have an intimidating presence that can make even the strongest challenger cower in fear.
Buu's reign of terror would see him literally blow up the earth and take Goku and Vegeta to their physical limits. Lesnar has already been defeated by John Cena, but he's been a dominant force since returning in April. It remains to be seen what will happen to Lesnar this Sunday against Triple H, but let's hope The Game did not learn a Spirit Bomb attack.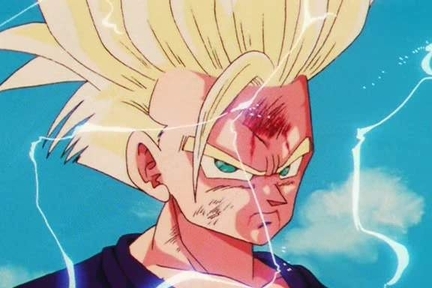 Gohan has all the tools to become the strongest fighter in the universe, and at one point was even stronger than his father. Dolph Ziggler has been seen as the complete package for some time now in the eyes of the IWC, and he appears set to soon join the main-event scene.
But for some reason, despite their natural gifts and abilities, both men have something holding them back.
For Gohan, it was his good nature and his desire to hold back for the safety of his friends and loved ones. For Ziggler, it was at first his mic skills, as he seemed unsure of himself. Fortunately, he has overcome that demon, and he must leap over the last thing holding him back—Vickie Guerrero.
If Ziggler is to realize his potential and take his place at the big-boy table, he must let go of his crutch. Gohan realized what needed to be done against both Cell and Buu and was able to reach the heights of his powers. Now it's time for Ziggler to do the same.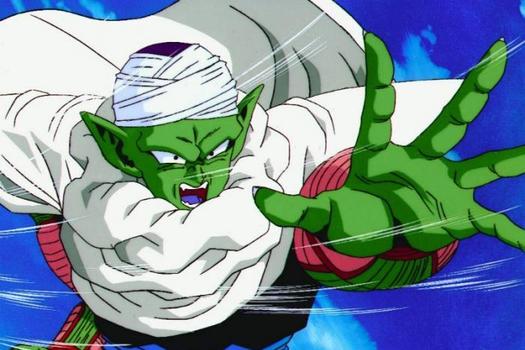 Chris Jericho and Piccolo are no strangers to the battlefield. Both warriors are wily veterans who have gotten better and stronger with age, and they bring out the best in their competition.
Piccolo started out as one of Goku's chief rivals in the early portion of the DBZ series; however, as time wore on, Piccolo began to open up and developed a bond with Goku's son while training him.
Jericho is no stranger to showing his softer side as well, as even though he has most recently been brought back as a heel, his sheer popularity with the fans has caused him to turn face once more in his feud with Dolph Ziggler.
Just as Piccolo brought out the best in Gohan, we all expect Jericho to bring out the best in Ziggler, as each wants to help their understudy make the next step to greatness.
Piccolo was no slouch when it came to throw down, and his abilities as a master strategist helped during many conflicts. Similarly, Jericho has used his keen intellect to help him overcome numerous obstacles that would slow down a lesser man.
Both characters are immensely popular with their audience and would be cheered no matter what course of action they took.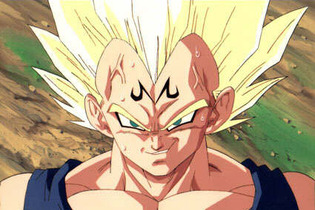 Now this is where it gets good.
Vegeta is the epitome of the anti-hero, as his actions are done purely for his own personal interests. He is a very proud warrior and is not afraid to speak his mind, even when things seem bleakest.
CM Punk's popularity really took off last year as a result of his famous shoot promo. Punk touched on many taboo subjects, and his ability to drop pipe bombs at any moment held the audience on the edge of their seats.
Punk is no doubt a very outspoken individual full of immense pride, as he decries that he is the best wrestler in the world. Similarly, the Sayian Prince would make those same brash claims even if deep down, he might not believe them.
Both Vegeta and Punk continue to push themselves beyond their limitations in hopes of keeping up with and surpassing their main rivals, Goku and John Cena, respectfully. Vegeta and Goku are intertwined just as Punk and Cena are. Vegeta and Punk are both tired of living in the shadows of their rivals and will do what is necessary to come out on top.
Whether we like it or not.
And boy, do we ever love it.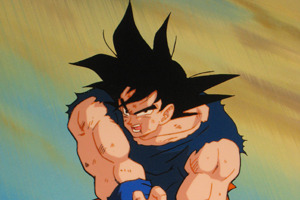 So friends, we have finally made it to the end, and I hate to disappoint you with this comparison, but there was simply no way around it—Goku and John Cena are mirror images of one another.
Both characters are perceived in the exact same light: They are ready to take on all challengers and will try to do so with honesty and integrity. There have been countless times where Goku tried to spare his ruthless opponent from his own demise, just as Cena will try to do the right thing and try to extend his hand to an opponent in certain instances.
Both men are also the faces of their respected franchises. Goku has been the main hero throughout the DBZ series, and Cena has been the hero since he became WWE Champion in 2005.
Goku and Cena are both famous for going beyond their limitations and overcoming even the most dire of odds. Goku has overcome every major villain, just as Cena has overcome every major heel. Both characters strive to be the best, and their hard work and desire makes it seem as though anything is possible.
It pained me to type this last comparison, so I am going to lock myself in the Hyperbolic Time Chamber for a long time.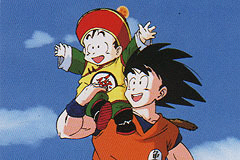 That's a wrap, folks. I hope you all enjoyed reading this little slideshow as much as I enjoyed making it.