BYU Football: 5 Things to See and Do on Game Day as a Fan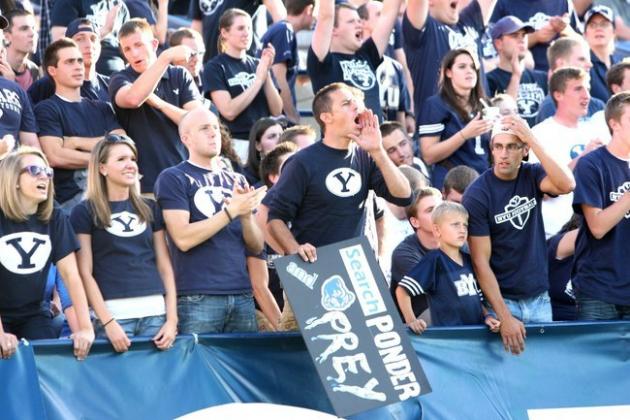 Melissa Majchrzak/Getty Images
As BYU's first football game comes nearer and nearer, taking the day of the game off and going sightseeing around campus is a great thing to do. Provo and BYU's campus are full of things to do and see, and many of them are all part of the fan experience.
Whether it be viewing Ty Detmer's Heisman Trophy or picking up a pre-game meal, these five things will get you excited for the big game. If you are truly a die-hard Cougar fan, you must check out all of them.
Begin Slideshow

»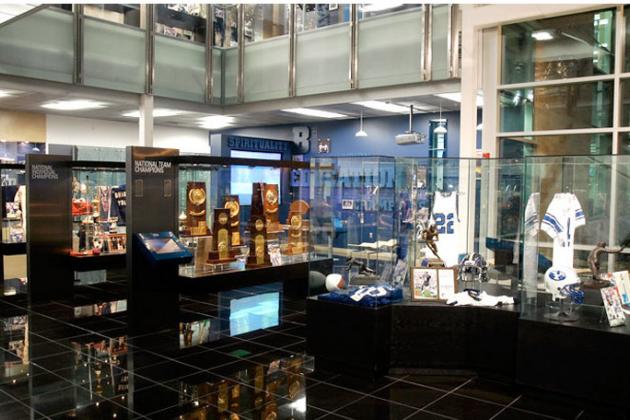 Photo: GalenLeith.com
Legacy Hall is considered one of the highlights of a visit to Provo by many Cougar fans, and is called that for a reason. The 7,346 square-foot hall is home to Ty Detmer's 1990 Heisman Trophy, a Boston Celtics uniform and pair of shoes worn by Danny Ainge, Steve Young's 1995 NFL regular season MVP trophy and the game ball from the '95 Super Bowl.
Not only does it contain important "artifacts," the Hall is almost like a museum in some ways. It contains the history of nearly every sport played at BYU in the past 100 years. Admission is free.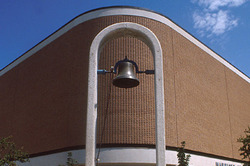 Photo: BYUCougars.com
The Victory Bell, standing outside of the Marriott Center, is rung after a basketball or football victory. It is an honor for the athlete who has the privilege to ring it.
The original bell traveled across the plains with the early pioneers of the Church of Jesus Christ of Latter-Day Saints, but was destroyed in a fire in 1875. The university used several different bells afterwards, until in 1919 a new one was purchased. After being stolen, cracked, and moved to several different locations, it now is hung on the southwest side of the Marriott Center.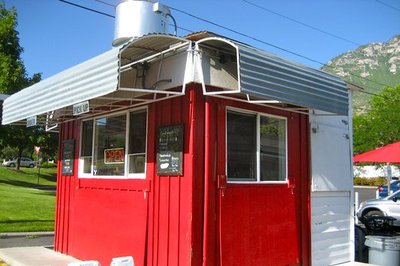 Photo: austinsoped.wordpress.com
In 2004, a BYU student nicknamed "J" decided to drop out of school and turn a small abandoned shack in Provo into a hot dog stand. Since then, "J Dawgs" has outgrown the shack and moved into an indoor restaurant, serving hundreds of fans a day.
J Dawgs specializes in, you guessed it, hot dogs. They have pretty much any topping or condiment you could think of, including their delicious "special sauce." If you are looking for somewhere to get a good, simple pre-game meal, J Dawgs is the place.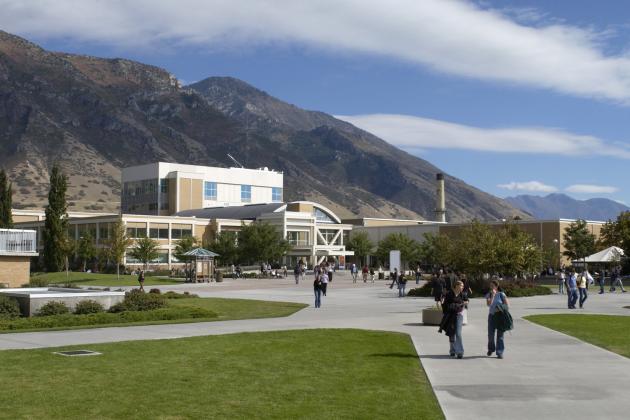 Photo: Jared Wilkey/ BYU
Whether you need a new shirt to show off your Cougar pride or some ice cream to fill your stomach, the Wilkinson Center is the place to go. Located right on campus, the "Wilk" is the home of the BYU Bookstore and a branch of the BYU Creamery.
For years, this building has been the "hangout" place for students. It also has computer labs, a lost and found, and student employment centers.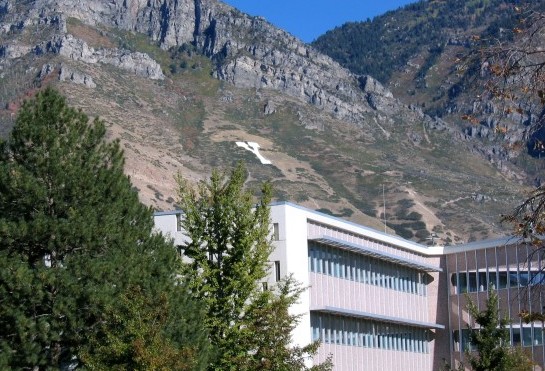 Photo: byhigh.org
Likely the most physically-challenging thing on this list, a hike up Y Mountain is well worth the struggle. A two and a half round-trip journey, the view from the "Y" contains nearly the entire Provo area and parts of Utah lake.
The largest collegiate symbol in the United States, the "Y" is a huge, concrete block that is whitewashed on a regular basis. Although the hike up it is fairly steep, it is a great thing to do before the big game.