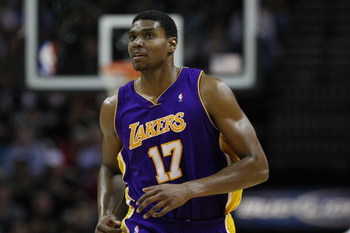 There is a plethora of young talent in the NBA today, and I have compiled a list of the 25 best players under the age of 25. For the next decade or so, these players are going to be front and center for basketball fans out there. Any one of the players in this slideshow could have a franchise built around him, or be an integral piece to a contending team. There is a lot to be excited about for the present and the future in the Association!
#25- Brook Lopez- 20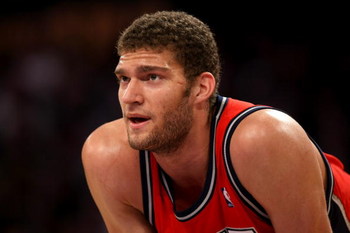 Good, athletic young center. Plays well with his back to the basket and is an above-average shot blocker.
#24- Rodney Stuckey- 22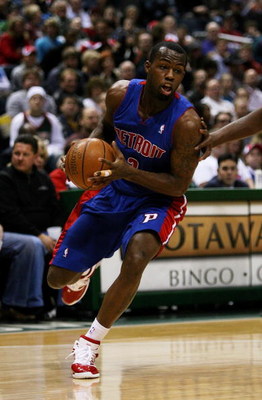 Powerful young point guard who can create his own shot and finish near the rim. Needs to improve his outside shot and his on-ball defense.
#23- Rudy Fernandez- 23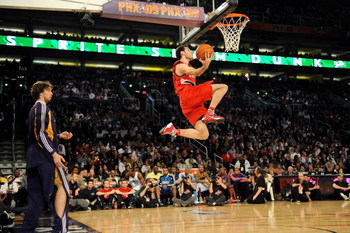 As we saw in the dunk contest, this kid is an athlete. Decent shooter who can get to the rim and finish with authority.
#22- Eric Gordon- 20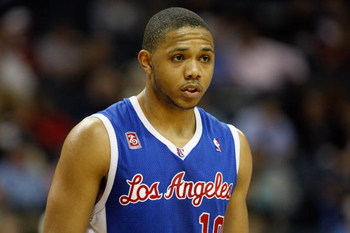 This youngster can fill it up from the perimeter. He has a sweet jumper and I see him having a Mitch Richmond type of career.
#21- Russell Westbrook- 20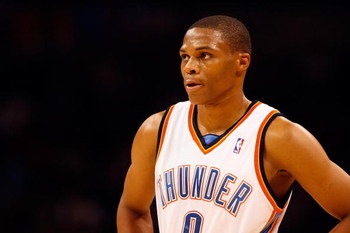 Not really a pure point guard, but he makes plays when he is on the floor. An above-average defender who needs to polish his outside shot.
#20- Monta Ellis- 23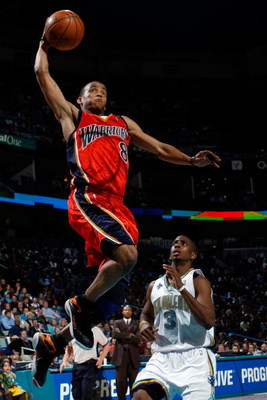 While he benefits from Don Nelson's open offense, Ellis has a pure jump shot and can create off the dribble. Explosive scorer who needs to improve on the defensive end.
#19- Jeff Green- 22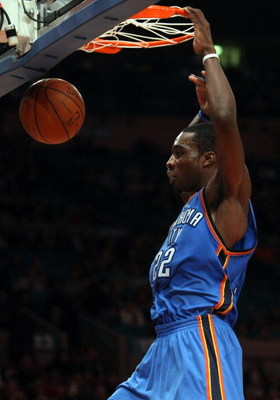 Great young inside-outside player who can hit the 3 and take you down low and score. He is going to benefit greatly from Durant drawing double-teams.
#18- O.J. Mayo- 21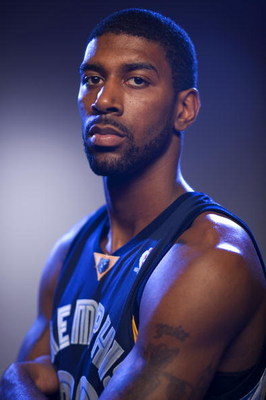 Above-average shooter who needs to take the ball to the hoop instead of settling for the jumper. He is already developing into a leader on a Memphis team that desperately needs one.
#17- Rudy Gay- 22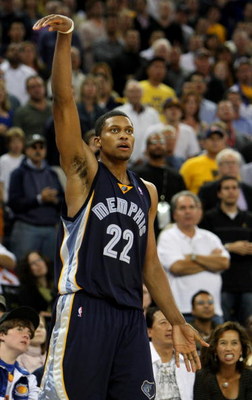 Extraordinary athlete who can shoot the 3 and take the ball to the rim. Now all he has to do is try a little on defense.
#16- Al Horford- 22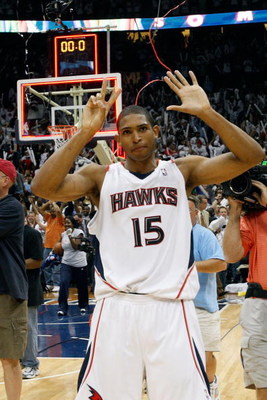 Energetic young big who has developed a good post game. Tenacious rebounder who has improved his post defense. Good shot blocker, too.
#15- Greg Oden- 21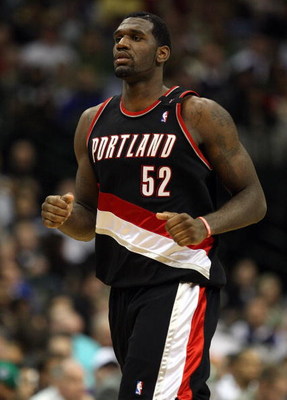 Big body who, if he can somehow stay healthy, will be a double-double machine. Great shot blocker and is developing a decent baby hook.
#14- Rajon Rondo- 23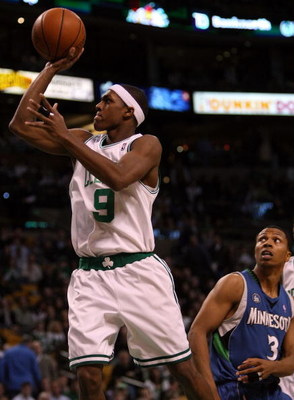 He may be thriving because of the players around him, but it is hard to argue that Rondo is a top notch point guard. Great defender and distributor, all he needs to do is work on the jump shot.
#13- Josh Smith- 23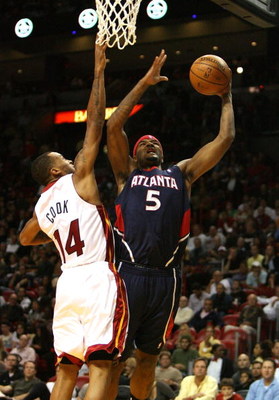 Good all-around player with superb athletic ability. Needs to shoot less 3s and use his long wingspan in the post. Also, he needs to keep his attitude in check.
#12- Derrick Rose- 20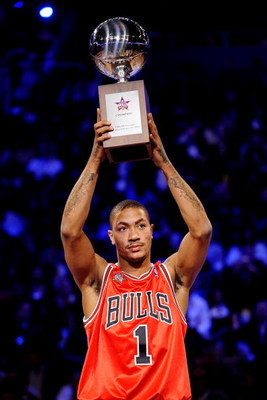 Pure point guard who is lightning quick. Good rebounder for a guy his size and will compile several triple-doubles in his career. Once he gets a better jumper, watch out.
#11- LaMarcus Aldridge- 23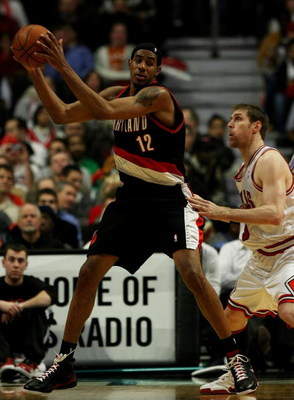 Good young PF who can score with his back to the basket and can hit a 15-footer. Good rebounder and decent shot blocker.
#10- Andrew Bynum- 21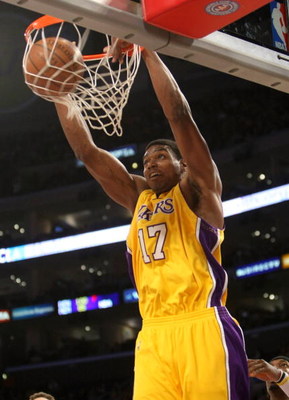 Could develop into the best center in the West within the next two years. Combines great post moves with a nasty baby hook. Bynum can block shots and grab double digit rebounds every night. He just needs to stay healthy!
#9- Kevin Durant- 20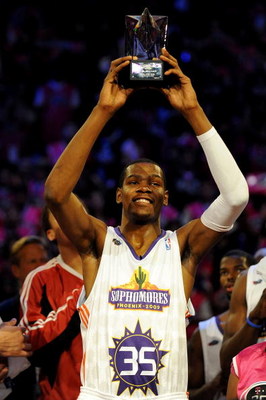 He is a natural shooter with arms so long that blocking his shot is impossible. There is no one in this league who can stop Durant from getting a shot, plain and simple.
#8- Al Jefferson- 24
His injury was devastating because he was tearing it up. He will be a 25-12 guy by next year and will have the T'Wolves in the Playoffs. He is a monster.
#7- Chris Bosh- 24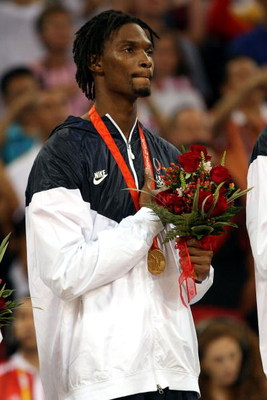 Great shooting big man with a feathery touch. He can run the floor and create his own shot off the dribble. Good rebounder who could improve on defense a tad.
#6- Deron Williams- 24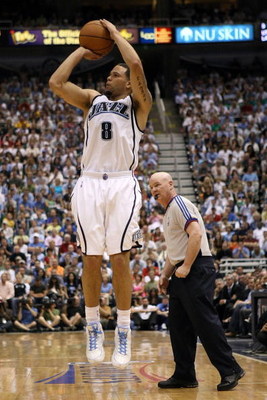 Big point guard who causes match-up nightmares for opponents. Deadly from deep and can post up smaller point guards. Great passer with impeccable floor vision.
#5- Brandon Roy- 24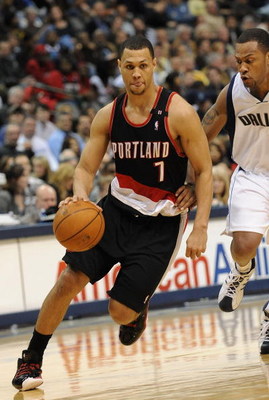 He is becoming a big time scoring in this league and in money in the clutch. Has the total package on offense and is an above-average defender.
Carmelo Anthony- 24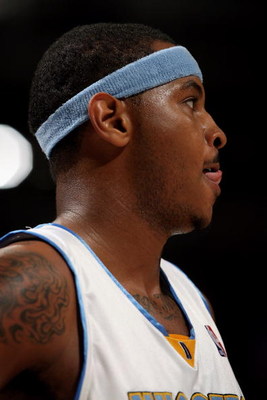 Chris Paul- 23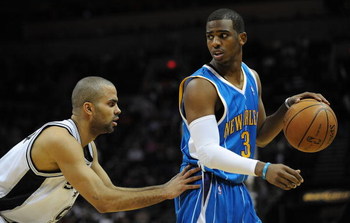 Dwight Howard- 23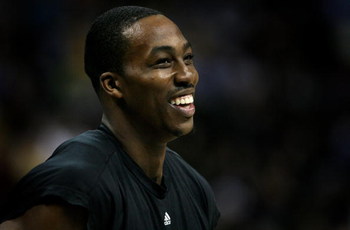 LeBron James- 24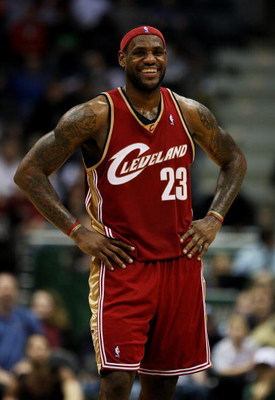 Keep Reading