MMA in the Olympics: 7 Olympians Who Should Transition to MMA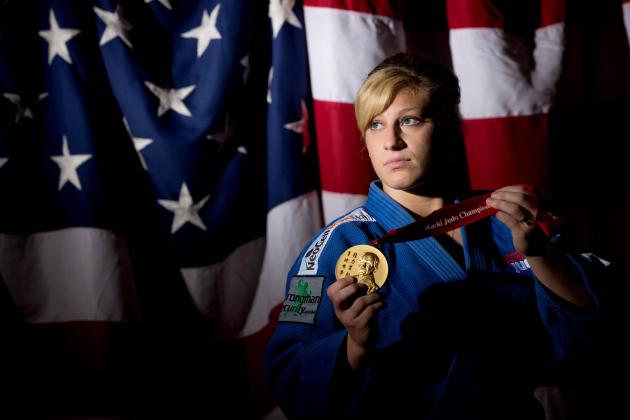 Kevin Jairaj-US PRESSWIRE

While not an Olympic sport, mixed martial arts has a surprisingly long history with the games.
Many of MMA's most prestigious athletes are former Olympic athletes such as Strikeforce heavyweight champ Daniel Cormier, Strikeforce women's bantamweight champ Ronda Rousey and former Strikeforce and Pride champ Dan Henderson, just to name a few.
With the 2012 Games now upon us, there are a host of top level athletes who could make the transition to MMA.
Here are seven Olympians we'd like to see enter the cage.
Begin Slideshow

»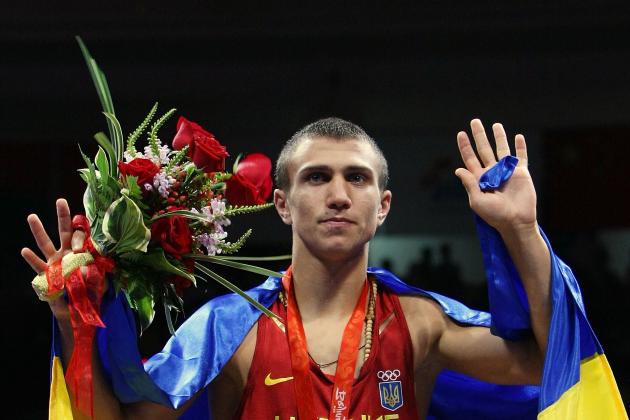 Nick Laham/Getty Images

Widely considered the heavy favorite in the men's boxing lightweight division, Ukraine's Vasyl Lomachenko may also be the best boxer in the entire games.
Lomachenko took home his first gold medal at the 2008 Beijing Games, impressively defeating each of his five opponents by a total of 58-13. The amazing performance also earned him the coveted Val Baker Trophy as the pound-for-pound best boxer of the tournament.
A two-time World Champion as well, Lomachenko would be a great addition to MMA's lighter weight classes, especially considering that there haven't been that many top boxers to make the move to the sport in quite some time.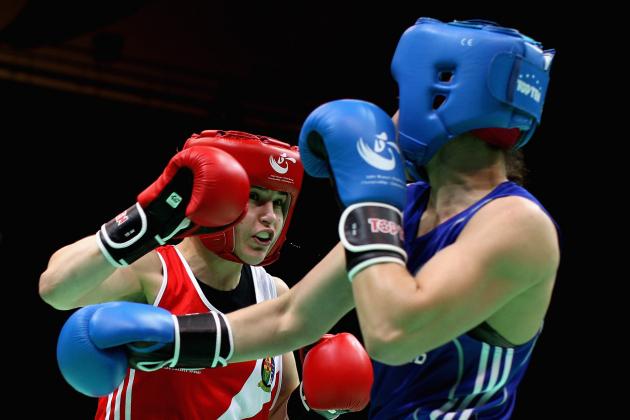 Feng Li/Getty Images

Ireland's Kate Taylor is widely considered the best female boxer in the world and is the heavy favorite to take the women's lightweight division at this year's games.
A four-time world champion and a five-time European champ, Taylor is just a wrecking machine.
Making a shift to MMA would be an easy task for Taylor, who's no stranger to playing multiple sports as she is a successful soccer player as well. If she ever did make the change, Taylor would likely be the biggest KO threat in all of women's MMA.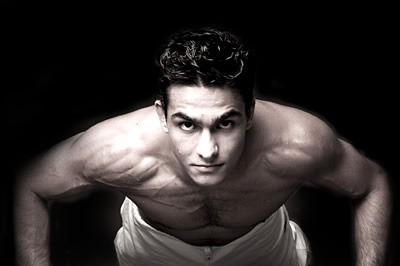 Usually Brazil is known for their jiu-jitsu players, not their judokas.
However, Leandro Guilheiro has broken the norm and is the top-ranked fighter in the 73 kg division entering the London games.
A two-time Olympic bronze-medalist, Guilheiro was the first Brazilian judoka to win a medal in back-to-back games and will likely make it three in a row this summer.
With his judo skills, Guilheiro could definitely make a run in MMA.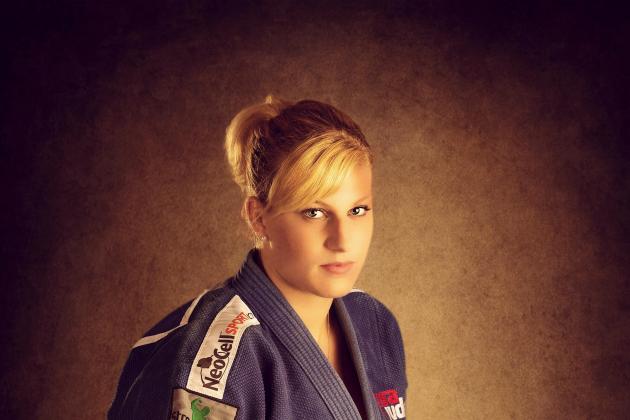 Kevin Jairaj-US PRESSWIRE

Despite the success of 2008 Olympic bronze medalist and current Strikeforce champ Ronda Rousey, the U.S. hasn't had the best of luck in judo over the years.
Kayla Harrison, however, could be the person to change all that at this summer's games.
The No. 2 ranked woman in the world, Harrison is the first American judoka world champion since 1999 as she took home gold at the 2010 championships in Tokyo.
Completely dominating the competition over the past two years, Harrison may be the first American to take home an Olympic gold in judo. After she wipes the floor in London, she should definitely pull a Rousey and get in the cage.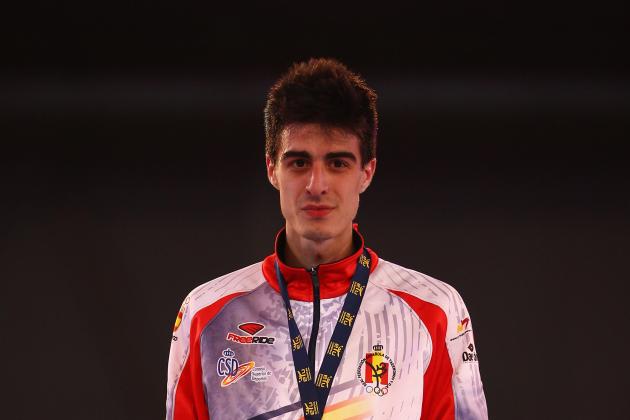 Clive Brunskill/Getty Images

Tae Kwon Do may not be the most prevalent martial art in MMA, but many of the sport's top athletes hold high ranks in the art.
Guys like Benson Henderson, Anderson Silva, Anthony Pettis and more all hold black belts in the art and have used its high-flying techniques to great effect inside the Octagon.
If there was one pure Tae Kwon Do guy who should think about making a move to MMA, it should be Spain's Joel Gonzalez.
Gonzalez has dominated the flyweight division in international competition, taking home gold at the 2010 and 2012 European Championships. The Spanish fighter is poised to take home gold in London, the first of the 22-year-old's career.
A quick kicker, Gonzalez would be an interesting striker to add to the sport's lighter weight classes.
Ellis Coleman literally jumped on everyone's radar after his flying squirrel takedown went viral last year.
The Greco-Roman standout is more than just flashy moves, as he went 2-0 during the USA Olympic trials to earn a spot on the 2012 team.
One of the top wrestlers on the American squad, it will be interesting to see what moves he can pull off at this year's games.
Once Coleman is done leaping over the competition in London, he should make a serious consideration for making a move to MMA.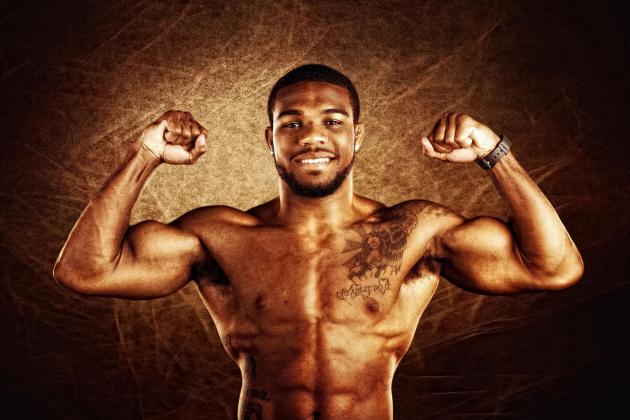 Kevin Jairaj-US PRESSWIRE

While he may not have the high-flying takedowns of an Ellis Coleman, American Jordan Burroughs is definitely among the freestyle's elite.
Widely considered America's best chance at gold in freestyle wrestling, Burroughs is a supreme athlete with lightning quick speed, methodical set-ups, and his patented blast-double takedown is unrivaled by all in the world today.
With former Olympians like Daniel Cormier and Dan Henderson (Greco) dominating in MMA, it wouldn't be a surprise to see Burroughs mimic or surpass their success should he make the switch.
Be sure to like me on Facebook or follow @MattJuulMMA