Jon Jones vs. Daniel Cormier: Head-to-Toe Breakdown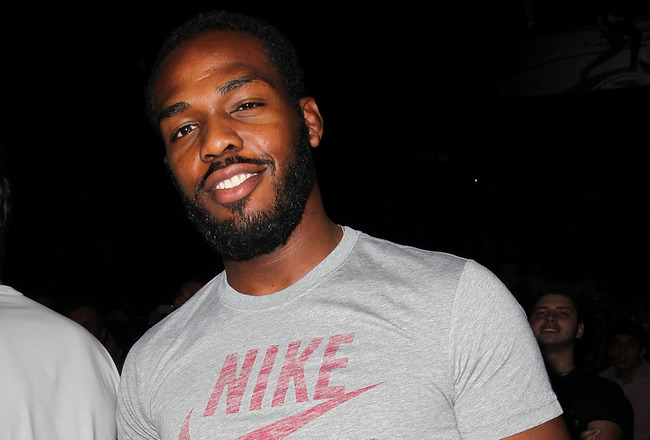 Jeff Bottari/Getty Images
It's a fantasy matchup that we have already been licking our chops over—Jon Jones against Daniel Cormier.
Although Cormier is still a heavyweight and in Strikeforce, their eventual matchup is on many minds. They present an interesting challenge to one another, so a fantasy breakdown may lead to this being a future breakdown.
Let's break down the potential matchup of Cormier and Jones.
Striking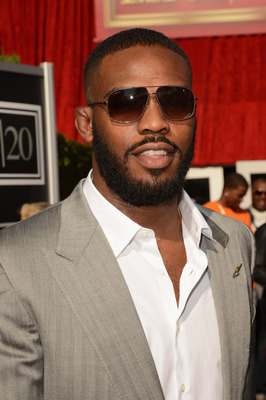 Jason Merritt/Getty Images
Daniel Cormier has come a long way in his striking since becoming a mixed martial artist, but let's be honest here. Jon Jones is one of the best strikers in the world.
Not only does Jones' huge reach help him, but his variety, creativity and power all combine to make him ultra deadly.
Cormier has one-punch knockout power, which always gives him a puncher's chance, but going up against a stud like Jones is something tough for even Cormier to overcome.
Edge: Jones
Wrestling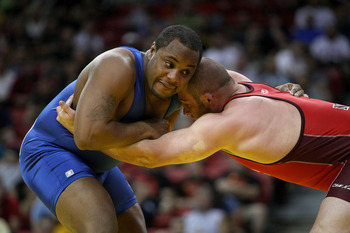 Jonathan Ferrey/Getty Images
Daniel Cormier is an Olympic wrestler. Jon Jones is not.
Although wrestling in MMA is much different, Cormier is still the much better wrestler. That is a huge compliment, as Jones is viewed as one of the best mixed martial artist wrestlers in the game today.
It is close due to Jones' style, but Cormier will not be denied here.
Edge: Cormier
Grappling/Submissions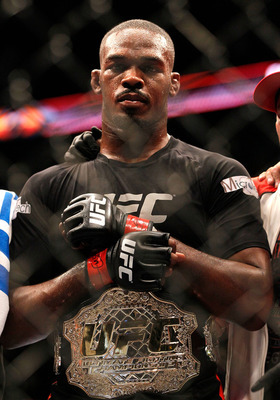 Kevin C. Cox/Getty Images
Jon Jones' takedown defense, grappling and submissions are all top-notch. Daniel Cormier is a great grappler but is still not superior in submissions.
Jones has all sorts of guillotine varieties that have been used quite frequently to high effect. His squeeze is suffocating, which has aided him in some of his biggest UFC wins.
Cormier may have some good submissions, but they are really yet to be seen.
Edge: Jones
Intangibles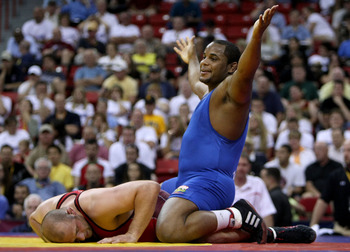 Jonathan Ferrey/Getty Images
The first intangible, as always with Jon Jones, is the reach advantage. Many man have struggled to get inside the long champion, with little success.
Daniel Cormier is more "stumpy," so this could be trouble.
Another intangible is experience. Cormier is still relatively young in his career. While the same can somewhat be said about Jones, the fact is that Jones has almost a half-dozen title fights to his name.
This could be valuable in their throwdown.
One will point to size as a factor in this match for Cormier, but remember that Jones cuts a good amount of weight to make 205 lbs.
Cormier does not cut weight at all, which could mean Jones is a similar size to Cormier, if not bigger.
Edge: Jones
Prediction
Jeff Bottari/Getty Images
When it's all said and done, I believe the outcome of this fight favors the current UFC light heavyweight champion.
Jon Jones is on his way to becoming the best in the world, if not in the sport's history. There are so many factors that make him great, nothing against Daniel Cormier.
Cormier definitely has a shot, but it is a slim one.
Prediction: Jones def. Cormier via TKO
Keep Reading