Spain Olympic Men's Basketball Team 2012: Updated News, Roster and Analysis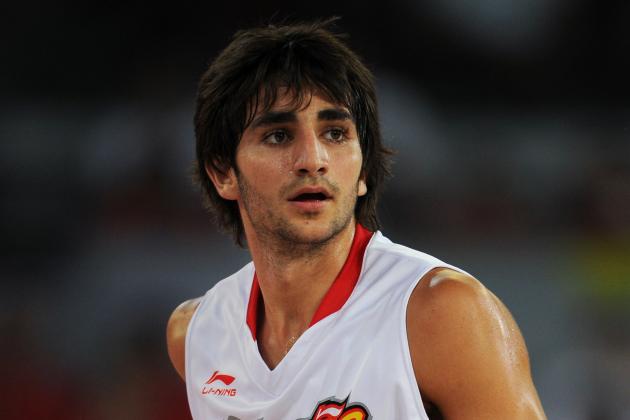 Jasper Juinen/Getty Images
Spain will do just fine without Ricky Rubio
Spain's men's Olympic basketball team heightened their expectations regarding the 2012 London Olympic Games, and began doing some talking like they expect to win the gold medal.
It's the kind of attitude you like seeing from a group of talented players looking to positively represent their country on a global scale.
Spain is good enough to dream large, that's for sure. Even without superstar-to-be Ricky Rubio, the Spanish won't back down from any challenge.
Could this be a repeat from four years ago, when Spain was the only country to challenge the United States?
Spain thinks it can take the next step and win it all.
A look at the roster and recent news coming out of the country and you'll see why.
Begin Slideshow

»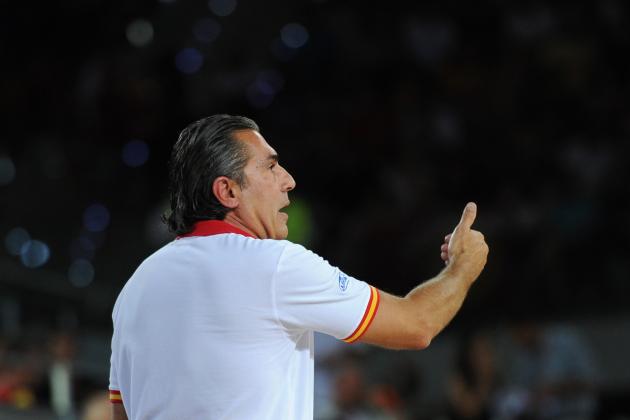 Jasper Juinen/Getty Images
Sergio Scariolo
PF Gasol, Pau 7-0 (Los Angeles Lakers)
SF Fernández, Rudy 6-6 (Real Madrid Baloncesto)
PG Rodríguez, Sergio 6-4 (Real Madrid Baloncesto)
SG Navarro, Juan Carlos 6-4 (FC Barcelona Bàsquet)
PG Calderón, José Manuel 6-4 (Toronto Raptors)
PF Reyes, Felipe 6-9 (Real Madrid Baloncesto)
PF Claver, Víctor 6-9 (Valencia BC)
SF San Emeterio, Fernando 6-6 (Caja Laboral Baskonia)
SG Llull, Sergio 6-4 (Real Madrid Baloncesto)
C Gasol, Marc 7-1 (Memphis Grizzlies)
C Ibaka, Serge 6-10 (Oklahoma City Thunder)
PG Sada, Victor 6-4 (FC Barcelona Bàsquet)
SG Martínez, Rafa 6-3 (Valencia BC)
Coach: Sergio Scariolo

Assistants: Juan Antonio Orenga, Quim Costa

Trainers: José 'Pepiño' Casal, Ignacio 'Nacho' Coqu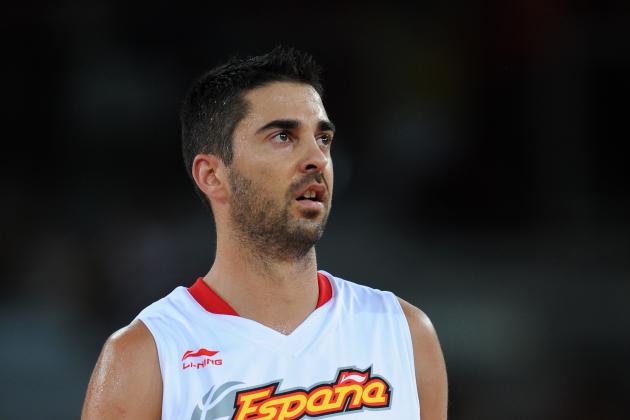 Jasper Juinen/Getty Images
Juan Carlos Navarro serves as Spain's Team Captain
Spain has three point guards listed on its roster and none of them are named Navarro or Rubio.
That's a sign of depth, allowing the talented Juan Carlos Navarro to play either spot depending on what is needed. Navarro serves as the team captain. With his experience, it's a no brainer.
NBA Experience
With four NBA players on the roster, there's plenty of experience of playing the same style as the U.S. and still understand the rule differences for international play.
Pau Gasol, Marc Gasol, Jose Manuel Calderon and Serge Ibaka have mixed it up with the American NBA players. Navarro spent a year with the Memphis Grizzlies.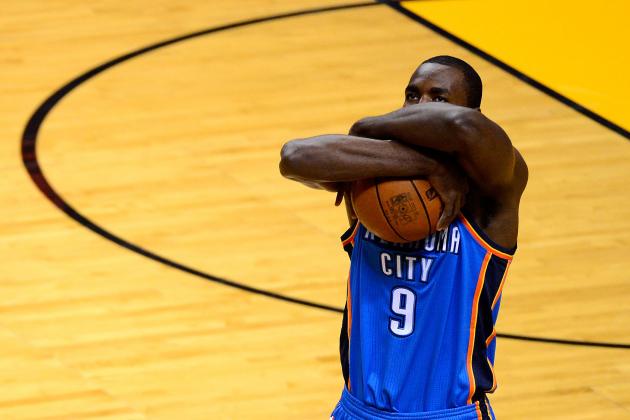 Ronald Martinez/Getty Images

Serge Ibaka made news earlier this week when he told Associated Press that Spain had just as much talent as the Americans and would be able to match up.
Coach backs Ibaka
In a separate AP story, Spain coach Sergio Scariolo said that his team's Olympic preparations are exceeding expectations and he is optimistic about the 2008 silver medalists' prospects of going one better and winning gold in London
The swagger can match the talent.
Height advantage
If and when Spain plays the U.S., the Spanish will own a significant height advantage, which they can use to pound the ball inside.
The Gasol brothers are both over 7-0 and agile. They will present match-up problems for the Americans.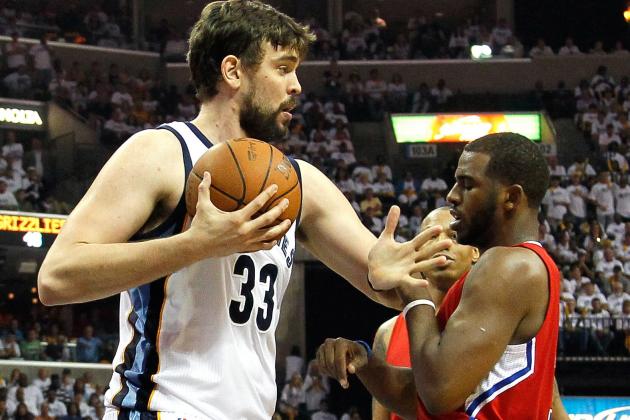 Kevin C. Cox/Getty Images
Not a good idea to mess with Marc
Spain has finished ninth or better in seven of the past eight Olympic Games, including a silver medal performance against the United States in 2008.
The Spanish has won 11 of their past 14 Olympic Games and followed that with consecutive EuroBasket championships. Spain preceded its runner-up position in Beijing with a runner-up finish at the 2007 EuroBasket championships.
Spain also won the 2006 FIBA Basketball title. These guys know how to play, and more importantly, know how to win.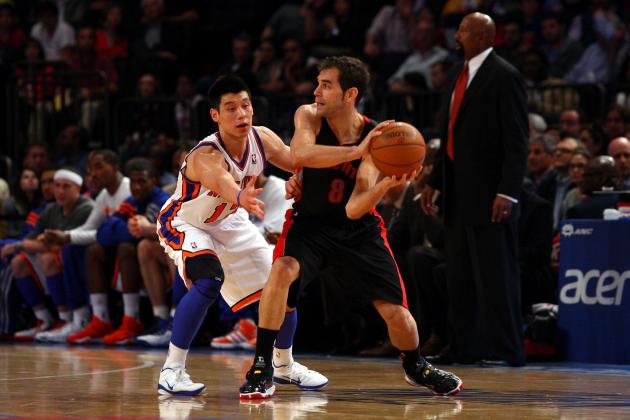 Chris Chambers/Getty Images
Will Spain enjoy its own version of Linsanity?
Spain's most recent exhibition game was a lackluster, 78-74, victory over a winless Team GB. Perhaps all the Spanish need do is start playing games that matter.
Spain's powerful inside game will stymie most teams, but once it gets into the medal round, the Spanish will need more than twin towers.
Jose Calderon and Juan Carlos Navarro need to play important roles for Spain to b e successful.
That being said, the final games could like something like this:
Gold medal: United States 98, Spain 84
Bronze medal: Argentina 72, France 70