Nebraska Football: Husker Fans Create Impressive Memorial Stadium Wedding Cake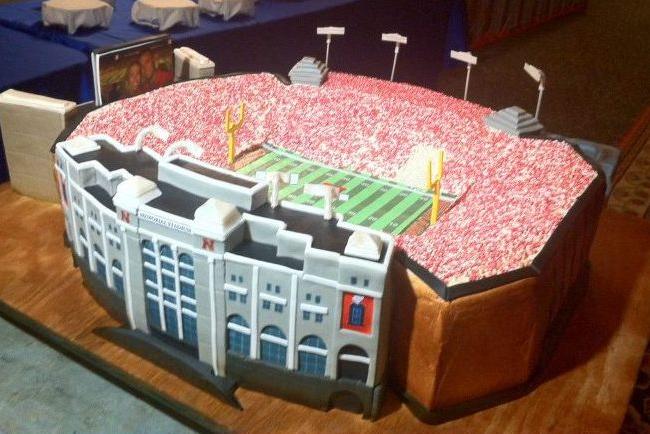 Images via imgur.com

Confession time: I feel sort of weird eating food that has been made to look like things I enjoy. Like, an orange naturally looks like the 5 ball in billiards, but since that's the way it comes, that's fine. But mark it up with black lines so it looks like a basketball, then tell me to eat it? That's where the weird associations start coming up. Eating pretend basketballs doesn't sound like my idea of fun.
All of which is to say, via imgur.com, here we have some pictures of a wedding cake that's been made to look like Nebraska's Memorial Stadium and, well, as efforts like this go, it's pretty impressive. Good attention to detail. There are 16 pictures in the album as a whole, so go click and check them all out.
But all that aside, it's still eating a stadium. That just seems like some weird, antiquated religious ritual. "Partake of this cathedral of college football, and yea, you shall be closer to Herbie spiritually." "Yes, Father Osborne."
Eh, it's my hang-up and nobody else's. That's fine. Enjoy the cake, you crazy kids. And the marriage. Try to enjoy that, too. Here are more pictures.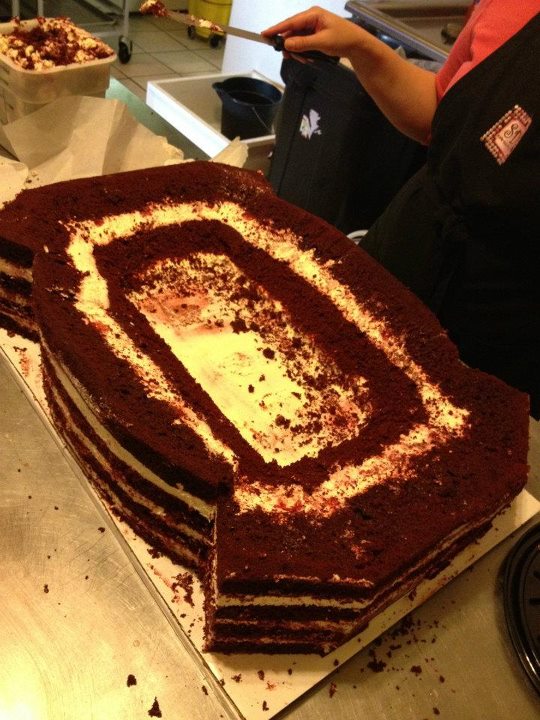 It's red velvet, because of course it's red velvet. Why would it be anything but red velvet?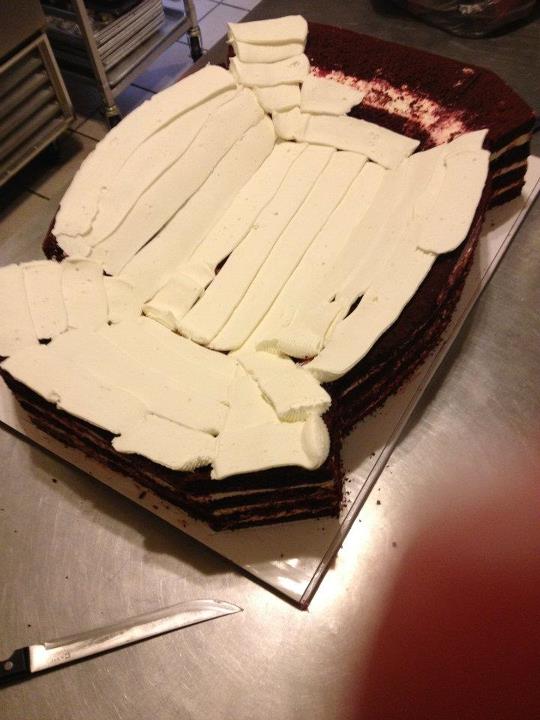 I've never seen Cake Boss, so I don't know what's going on here, but presumably it's important.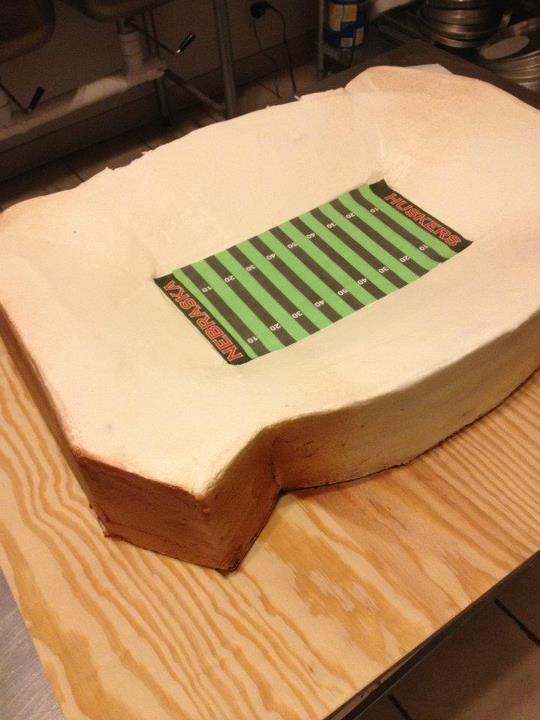 That's kind of cool, how the oven cooked that exact pattern of the Nebraska field into the cake. I...I don't know anything about cakes, or cooking, or anything.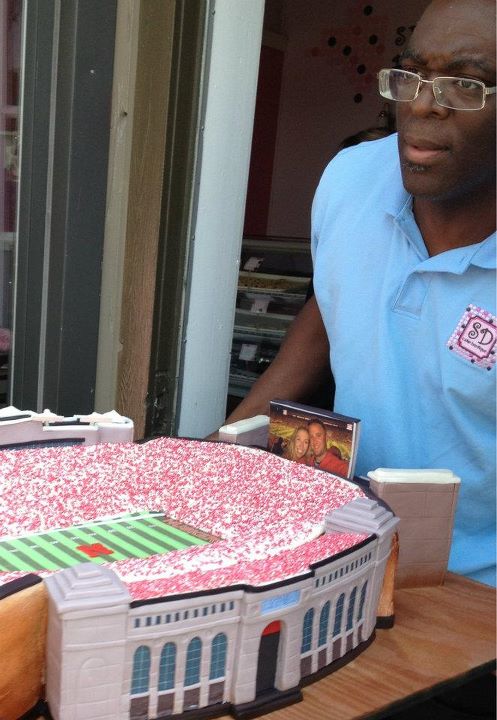 I was about to make some snide comment about how it's unrealistic that the Nebraska Jumbotron would be showing a picture of this couple, but it's their wedding, so they get to have that. It's allowed.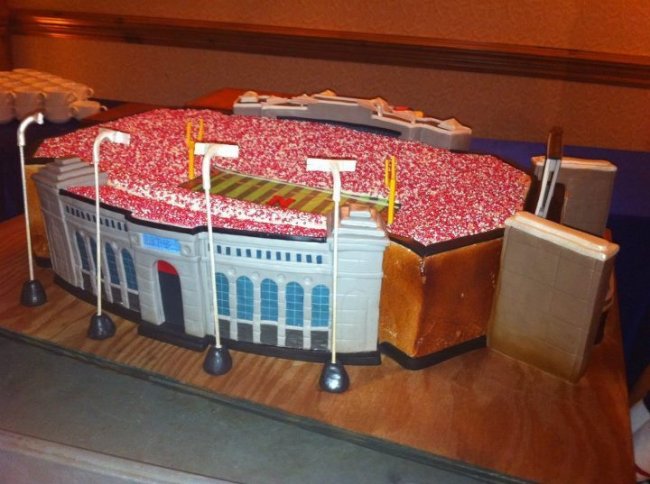 And now it comes together beautifully. The outdoor lighting is obviously the best touch, but there's nothing I'd rather do with this cake more than take down the goal posts while doing pretend commentary and making crowd noises. This is probably why I don't get invited to weddings.
This article is
What is the duplicate article?
Why is this article offensive?
Where is this article plagiarized from?
Why is this article poorly edited?