WWE: Grading Potential Interim General Manager Candidates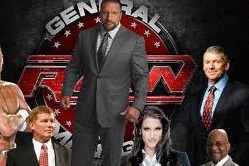 Courtesy Adamswrestling.blogspot.com
As Mick Foley announced on Raw, several former GM's will be coming back to lead both brands on an interim basis.
It would appear, as each week passes we will see some familiar faces return to Raw and SmackDown.
As we all know, both WWE GM positions have been held by several people over the years. Some were great at it while others Adamele'd their way through it (you know what I'm talking about).
According to wrestlinginc.com reported:
WWE will be bringing back former General Managers for RAW and SmackDown while the Board of Directors finds permanent replacements. Some of the names that potentially could be used for the role include Steve Austin, Vince McMahon, Stephanie McMahon, Jonathan Coachman, Mike Adamle, Bret Hart, Vickie Guerrero, William Regal and the Anonymous General Manager.
Now based strictly on those names alone, I have compiled a list and gave them each letter grades, based on how they would do today.
The first slide will list the person I deem is the highest grade of A+, then the grades will go down as each slide moves on.
Keep in mind, you may not agree with my grades, so feel free to list yours in the comments section.
Begin Slideshow

»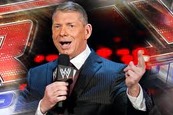 Courtesy cagesideseats.com
Whether he's a heel or a face, you can't go wrong with Vinnie Mac.
"The Boss" for obvious reasons has been a staple of the company for decades and has played every role imaginable on TV.
It would be interesting to see what route he would take if he was given a week to run the show.
Ultimately, you can't go wrong with McMahon at the helm.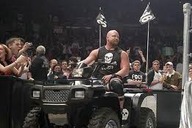 Courtesy S1.zetaboards.com
Austin was a great Enforcer/GM for the WWE.
What made him so good was his ability to play the antagonist to Eric Bischoff and several other WWE stars.
The only downside is, he often receives a bigger pop than the stars that are actually wrestling.
However, just like McMahon, Austin can do no wrong and having him run both shows would be great for ratings.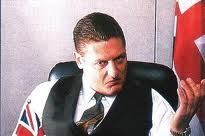 Courtesy operationsports.com
William Regal was the first GM to also be an active wrestler.
During his tenure he played a pompous boss that hated to be "besmirched".
Regal is an amazing heel and knows how to put people in their place, yet also knows when to put them over.
If given the opportunity, he may not get the ratings of Austin or McMahon, but he would be just as entertaining.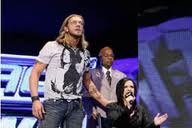 Courtesy camelclutchblog.com
"The Cougar" is a great female boss.
The fact is, she knows how to get a crowd reaction simply by saying "Excuse Me!"
Guerrero's reign involved some great TV and her affair with Edge proved to benefit both his and her careers.
I know the team of Ziggler and Swagger has dissolved.
However, if given the chance, she could easily help Ziggler and Swagger during her week in control.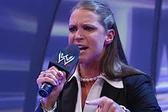 Courtesy WWE.com
Stephanie is a great heel and knows how to draw heat.
However, I feel upon her return she would act as more of a face and not resort to the tactics that made her so great.
Ultimately, times have changed since her initial debut.
Not to mention, she is now part of WWE corporate, so chances are she will be more reserved than her previous characters.
In the end, if she returns as a face it could go the way of Triple H's return as an authority figure and be a complete bust.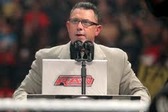 Courtesy WWE.com
May I have your attention please!
Those words alone were enough to send chills down anyone's spine.
Even though, the Anonymous GM was widely regarded as a bust, it still proved to draw some serious heat from fans.
And, who's to say that's a bad thing?
Even though many people grew tired of this gimmick, it could prove interesting for a week long run.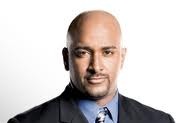 Courtesy WWE.com
The Coach may have been a good interviewer, but his commentary skills were subpar.
That being said, he does have the ability to play a solid heel role and could prove to be an interesting choice.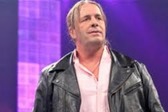 Courtesy WWE.com
I have to start by saying I am a huge Bret Hart fan.
I know from experience that the guy is a class act and truly appreciates his fans.
Unfortunately, right now his on-air appearances have been subpar at best.
Ultimately, he is capable of doing much more, but he either hasn't had the chance to or isn't willing to put out the extra effort needed for this role.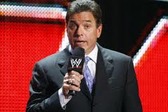 Courtesy WWE.com
As we all know, Adamle's tenure was a bust.
He not only mispronounced names, but seemingly bumbled through every promo he had to cut.
Overall, he is a great TV person, but not so great when needing to go off the cuff in front of thousands of people.
If he were to come back, it would have to be a comedic return, similar to Santino.
I think the only way his return would be appreciated, is if he it was set up in a way that made fun of his character.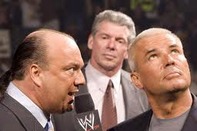 Courtesy forums.onlineworldofwrestling.com
Paul Heyman: Unfortunately, he is not eligible due to his current kayfabe legal issues with the WWE.
Even with this storyline, Heyman should still get a shot. It could help build the story even more and cause more heat for Lesnar.
Ultimately, Heyman is a genius on the mic and can get fans to love or hate him in an instant. In the end this appearance would garner an (A).
Ric Flair: Flair would be great in this role. As long as he stays away from wrestling and acts strictly as an authority figure.
Just like Heyman, Flair has the ability to turn an audience around in a split second.
However, it's not known if the WWE is even interested in bringing him back, or how long this interim gimmick will last. Keep in mind, if Flair returns he will not be eligible to do anything until late August at the earliest. Ultimately a Flair return would also get an (A)
Teddy Long: For some reason, Teddy Long was left off the list.
Which to me is a bit odd, as he has been GM for SmackDown on and off for the better part of seven years.
That being said, Long's GM career overall was solid, but his return wouldn't be that special giving him a (B-)
Eric Bischoff: As we all know, Bischoff has been working for TNA for over two years. During his tenure there, he has witnessed mild successes and bigger failures.
As it stands, it would appear Bischoff has lost his appeal with wrestling fans and a WWE return could be detrimental.
Ultimately, it's because of his TNA debacle that I give Bischoff a (D)