WWE Rumors: Randy Orton, Vince McMahon and Tuesday's Top WWE News
June 5, 2012

Gallo Images/Getty Images
WWE is going to have a trial run next week, as Raw moves to three hours for the first time since it was announced the show will hold that timeslot starting at the end of July. 
The company has run numerous three-hour shows in the past, but it often took the first hour off because it knew nobody was going to watch. Now, things have to be handled very delicately. Ratings have to start showing up in that hour. 
One show is not going to make or break anything, but it will be interesting to see how WWE starts to adjust to the three hours of television it has to fill on Monday night. 
With days left to see how that situation works out, here is a look at all the news and information you care about today. 
RANDY ORTON FEELING HEAT FROM THE OFFICE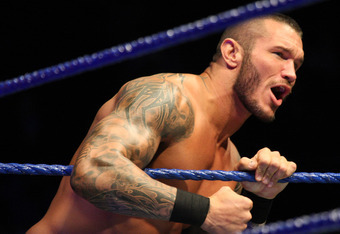 Gallo Images/Getty Images
After reports of Orton's positive drug test were made public, you knew it was just a matter of time before we heard something about the reaction of management. As anticipated, it is not pleasant. Orton is catching a ton of heat from the Powers That Be and his future role is up in the air. 
Question on Everybody's Mind: Would WWE really not push Orton?
Our Take: This is the worst things will get for Orton right now. Vince McMahon was always going to be mad right after the positive test; it is how he reacts when Orton returns that will tell the whole story. I can't imagine a scenario where Orton isn't pushed, simply because he is making so much money. 
Hype Meter: 4 out of 5 Boots To The Head
WWE has a lot of big decisions awaiting, with Orton and Rey Mysterio both having been suspended for their second violations of the Wellness Policy. Mysterio stays over without ever getting pushed, so his isn't such a big deal. Orton is someone the company planned to build around, yet now it has to tread carefully because if he fails another test, he is gone. 
Deeper Dive
Randy Orton's Future With WWE Uncertain (NoDQ h/t SuperLuchas)
-------------------------------------------------------------
VINCE MCMAHON RETURNING TO SAVE RAW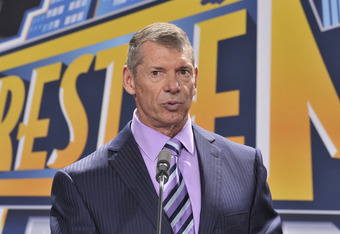 Michael N. Todaro/Getty Images
With ratings sinking lower and lower, a three-hour Raw on the horizon and no big stars able to come back to save the show, Vince McMahon has decided now is the time to evaluate John Laurinaitis' job. 
Question on Everybody's Mind: Will Johnny Ace actually be replaced?
Our Take: McMahon has done all he can to protect Laurinaitis over the last three months, including letting him pin John Cena, so to have him get fired or demoted right now would make little sense. 
Hype Meter: 3 out of 5 Monotone Promos
Not to try and keep storylines straight, but McMahon did lose the power to make any decisions nearly one year ago when he was replaced by Triple H. I know, it's crazy to think about a storyline started that long ago, but lack of continuity is just another sign WWE thinks its audience is stupid. 
Deeper Dive
Vince McMahon To Evaluate Johnny Ace (WWE.com)
-------------------------------------------------------------
WWE GIVING RYBACK JOBBERS TO SQUASH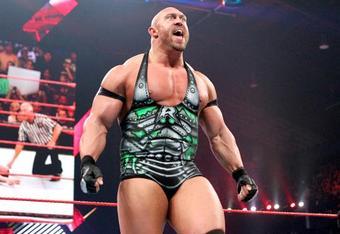 One of the positive elements from Raw last night was the dominant win from Ryback, who squashed two local jobbers in a match. WWE used to do this all the time to get a new star over, but shied away from it in recent years for reasons unknown. 
Question on Everybody's Mind: Will WWE bring back this concept on a weekly basis?
Our Take: Let's hope so. It may cost them a small amount of money out of pocket each week, but it would be worth it if it helps one of their own. 
Hype Meter: 5 out of 5 Brooklyn Brawlers
WWE has a lot of things to figure out, thanks in large part to what we mentioned earlier with Orton. Some new stars are going to have to get pushed, because the old-reliable names are not coming back soon. 
Deeper Dive
Identity of Ryback's Opponents (NoDQ)
--------------------------------------------------------------
REPORTED PLANS FOR RIC FLAIR, IF HE RETURNS TO WWE...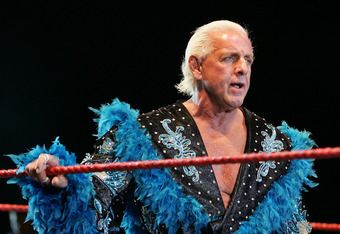 Paul Kane/Getty Images
Rumors have been running rampant about Flair's future, and it turns out WWE has at least discussed what to do with the Nature Boy if he makes his way back to WWE. Reportedly, the popular idea has Flair managing Dolph Ziggler. 
Question on Everybody's Mind: Is that a good idea?
Our Take: Absolutely! Fans love Flair, and he would bring instant credibility to Ziggler, who needs all the help he can get at this point. Of course, Ziggler has to start winning to get over, but adding Flair to his side would not hurt.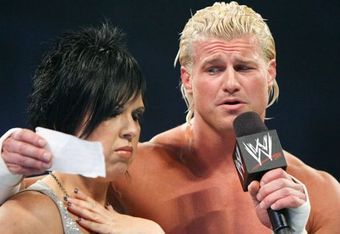 Hype Meter: 4 out of 5 Blond Superstars
One of the worst botches of the year has been the way WWE screwed up with Ziggler. He was on his way up heading into the Royal Rumble, but just keeps sinking further. Hopefully something happens to get his mojo back soon. 
Deeper Dive
Plans For Ric Flair and WWE (WrestleZone)
-------------------------------------------------------
Check back for more on the WWE as it comes, and check out Bleacher Report's Wrestling Page to get your fill of the WWE. For more WWE talk, check out Ring Rust Radio for all of the hot topics you just can't miss.