Irina Pavlova: Brooklyn Nets Send President to Pull off NBA Lottery Miracle
May 30, 2012

The Nets move from New Jersey to Brooklyn and hope to bring a great deal of luck with them. It will be Irina Pavlova's task to serve as lucky charm and team representative at tonight's NBA Draft Lottery. 
Officials from some truly awful teams will gather tonight in an effort to change their stars. Consider this a drawing for the rich and a moment of hope for their hungry fans. 
There is hardly a team more down on their luck than the Brooklyn Nets, a team that may see their only star in Deron Williams leave this summer. 
They will look to the intelligent and lovely Irina Pavlova to cross her fingers, shut her eyes and hope the basketball gods bless the franchise with an Anthony Davis-level prize.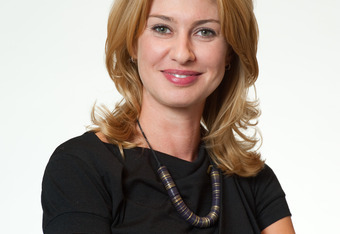 You might as well get acquainted with one of the rare females in the room tonight. Some of you might wonder who the Nets have as their go-to draft charm, and you will be pleased to know it's an engaging and driven executive that will have the Nets on the right track shortly...we think. 
It's all about the luck of the draw, something Pavlova has never relied on in her own career. No, she is more of a "seize the day" sort of woman. 
Pavlova was appointed the President of Onexim Sports and Entertainment Holding USA, the holding through which Mikhail Prokhorov owns a majority of the Nets.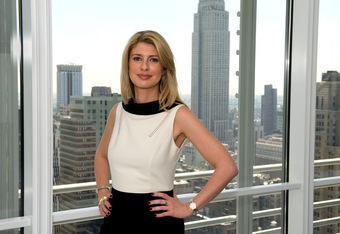 If you are wondering what Pavlova does for the Nets, it's rather simple. Here is a clip from the Nets media guide. 
Based in New York City, Pavlova serves as the conduit between NETS management and team ownership...She also coordinates all necessary activity regarding Barclays Center...Pavlova serves on the Boards of Directors of NETS Basketball and Brooklyn Arena LLC.
As you can see, she is far from just another beautiful face.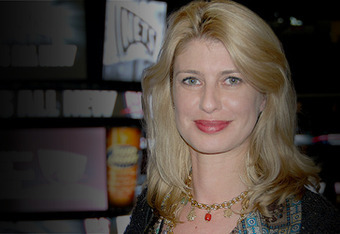 In fact, she was the head of Google's Strategic Partnerships in Russia before heading over to Onexim, and has a M.B.A. from Stanford University, an M.A. and B.A. from Moscow Linguistics University and is a Chartered Financial Analyst (CFA).
That's pretty much all you need to impress your friends with tidbits about Pavlova. While not juicy, they are very much true. 
If the Nets get the first overall pick, all this will be washed away, because she will be the woman who saved a franchise. 
Follow me on Twitter for up-to-date awesome.