The Top 10 Sports Rivalries of All Time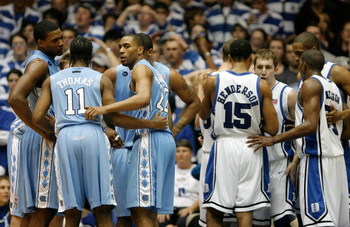 Rivalries in sports are what define athletes and the spectators. Rivalries keep us interested in sports like tennis, golf, or hockey. Rivalries pick out the real fans from the spectators. Rivalries are what define cities like Chicago and Detroit, or Boston and New York. The fans love the rivalries and it gives the networks like ESPN something to talk about when the two teams play each other. Even if the fans can't make the game, they always flock to a television set to keep up on their favorite team.
Rivalry Number 10 : Federer vs. Nadal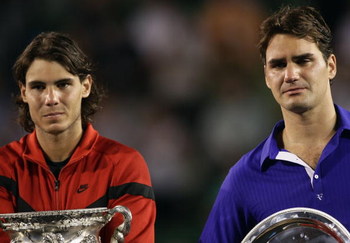 Roger Federer and Rafael Nadal are a rivalry whether you want to accept it or not. Nadal had won many matches in a row on clay and Federer ended that streak. Federer had won somewhere in the neighborhood of 80 matches in a row on grass and Nadal ended that streak. These two will always be 1-2 in the world in tennis.
Rivalry Number 9: Tiger vs. Mickelson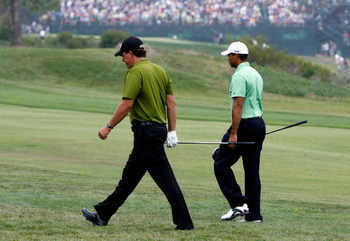 The two most hated men in golf, Tiger Woods and Phil Mickelson, will always be known to fight for the top spots in the world. Phil always wanted to win a major before he won his first Masters and Tiger has won about a million majors. Both guys are the most hated people on the PGA tour. They will always go head to head in most major championships.
Rivalry Number 8: Bulls vs. Pistons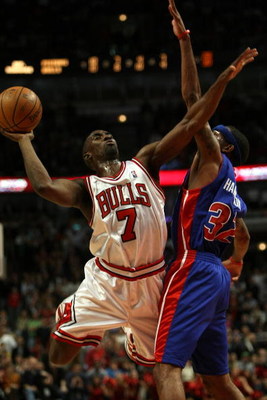 Back in the '90s when the Bulls ruled the NBA, they always had to get through one team: the Detroit Pistons. Detroit always stood in there way of getting to the NBA finals. Since the game when Isiah Thomas led his teammates off the court when the Bulls won, these two teams have hated each other.
Rivalry Number 7: Minnesota vs. Wisconsin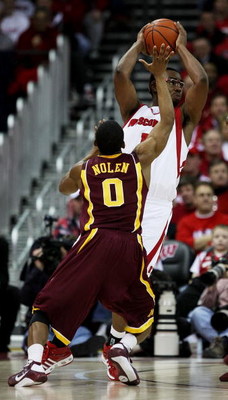 In my opinion, the most underrated rivalry in sports. When you go into Madison when Minnesota is in town, you better not be from Minneapolis. These two teams hate each other more then anything. Whether they are playing basketball, football, hockey, baseball, or any college sport, the fans will bicker and fight about who is better and who will win.
Rivalry Number 6: Blackhawks vs. Red Wings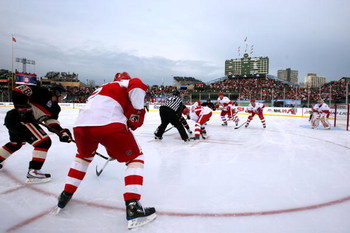 Since the days of the Original Six, these two teams have hated each other. This is one of the rare rivalries in sports where it is between the players and not just the fans. After meeting over 700 times throughout the history of the NHL, this rivalry never gets old for the fans. When the Hawks were playing the Philadelphia Flyers this year, the fans randomly started chanting, "[Expletive] Detroit!" If that isn't a rivalry, I don't know what is.
Rivalry Number 5: Cubs vs. White Sox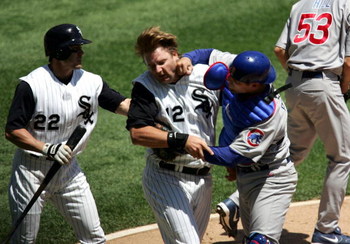 Ever since the infamous AJ Pierzynski vs. Michael Barrett fight, this intercity rivalry has escalated. Lately, these two teams both rule their respective divisions and create nothing but tension in the city of Chicago during baseball season. Whether if you like the "Lovable Losers," or the White Sox, this rivalry can NEVER get old.
Rivalry Number 4: Michigan vs. Ohio State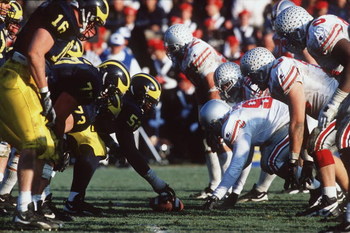 Other then this year, these two teams always go head to head to see who will rule the Big 10 Conference. For years, these two teams have fought to the death over who will be the better team. Whether the game is in Columbus or in Ann Arbor at the Big House, these teams never fail to put on a great game.
Rivalry Number 3: Notre Dame vs. USC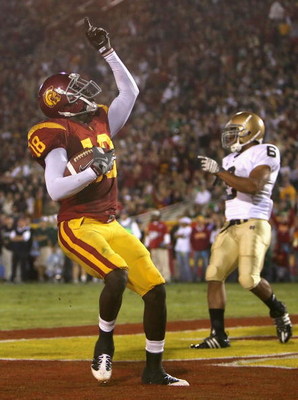 No matter how bad Notre Dame is, these two teams will always put on a great game. Whether it was back during the match up of Matt Leinart vs. Brady Quinn in South Bend when Leinart completed that impossible pass to lead the Trojans down field or it is a blowout win, the game will never cease to be interesting.
Rivalry Number 2: Duke vs. North Carolina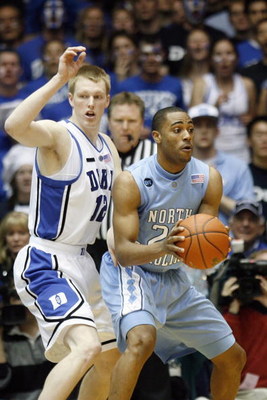 Easily the two most hated teams in NCAA men's basketball never fail to put on a show when they play each other. Whether the game is at Cameron Indoor or at Chapel Hill, the game is always great and always interesting.
Rivalry Number 1: Red Sox vs. Yankees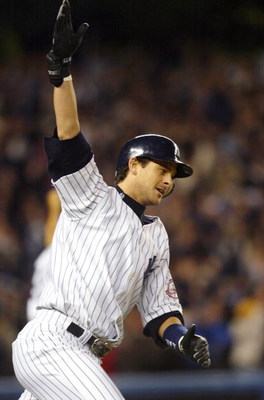 Aaron "[Expletive]" Boone. Boston vs. New York will always be the greatest rivalry of all time. I don't even need to explain why.
Keep Reading