UFC on Fuel 3: Predicting the Winners of the Post-Fight Bonuses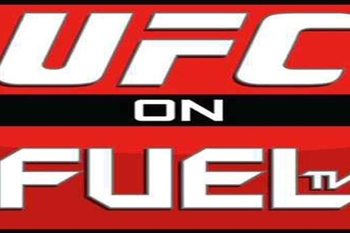 Photo from MMA Weekly
UFC on Fuel 3 will be an early-week treat for MMA fans. Can't ask for much more on a Tuesday night than a full card of fights on free television.
The card features some intriguing matchups, starting with TUF Season 12 guillotine magician Cody Mckenzie, who had won 10 straight fights by guillotine choke until his two setbacks in the UFC, vs. Marcus Levesseur in his UFC debut.
Another intriguing matchup will feature UFC Veteran Jason McDonald in his 14th fight in the organization against Tom Lawlor, who will be making his sixth appearance in the Octagon.
Another fighter who is no stranger to the Octagon, Jeremy Stephens, will be taking on Donald "Cowboy" Cerrone. Cowboy has a combined 10-4 record in his Zuffa Career and has taken on some of the best in both the WEC and UFC.
TUF Season 7 veteran and part-time UFC promoter and commentator Amir Sadollah will take on Jorge Lopez in an intriguing welterweight matchup. Lopez only has a loss to Justin Edwards on his UFC résumé; however, he had a 10-fight win streak before he joined the organization and will be looking to prove that he can get a victory on the sport's biggest stage.
In the main event, Chan Sung Jung, better known by his nickname "The Korean Zombie," will take on Dustin Porier. The Korean Zombie lost his last two fights in the WEC but is 2-0 since joining the UFC. He won by a rare twister submission against Leonard Garcia and then knocked out Mark Hominic seven seconds into Round 1. Porier, another WEC transfer, is 4-0 in the UFC and has recently won by two submissions of his own.
Going into every UFC card, each fighter has an extreme incentive to win his fight. However, there is also that little extra incentive, which offers a large financial reward, if they can earn a post-fight bonus by either getting the best knockout of the night, submission of the night or being involved in the fight of the night.
Here are my predictions for the fighters who will bring home an extra check next Tuesday night.
Knockout of the Night: Igor Pokrajac

Igor's most recent fight from Newmy84 on YouTube.

When you look down this card, there really aren't a lot of fighters with a lot of KOs on their résumés. Brad Tavares has a few, but they are spread out over a few years.
I decided to look from a "what have you done for me lately?" point of view. Igor Pokrajac was last seen knocking out Krzysztof Soszynski in Round 1, and I'm hoping he can carry that momentum going into this fight.
Considering Fabio Maldonado has never been knocked out makes this pick even tougher, but there is a first time for everything.
Submission of the Night: Dustin Poirier

Video from mmafightcorner.com on YouTube.

This one had a lot more options than Knockout of the Night.
Jason MacDonald has six UFC victories via submission, and I am predicting that he will catch Tom Lawlor and win via submission.
I think that anybody who watched The Ultimate Fighter Season 8 became a fan of Cody Mckenzie's guillotine choke. He entered the season as a one-trick pony who had a 10-fight winning streak entering the show, all via his infamous guillotine. Then all he did on the show was win his first two fights via guillotine and his matchup in The Ultimate Fighter finale against Aaron Wilkinson with his favorite submission.
However, his two-fight losing streak in the UFC is making me shy away from picking this for sub of the night.
So I am going with the fighter who I predict will win the main event, Dustin Poirier.
Poirer has won his last two fights via submission, and I look for that streak to continue. The Korean Zombie has never been submitted, and we know what type of ground game he is capable of after the twister he put on Leonard Garcia.
I predict that at some point in the fight, Jung will try to take Poirier down to submit him, and it will backfire.
Fight of the Night: Donald Cerrone vs. Jeremy Stephens

Video from UFC's YouTube channel as Cerrone talks about upcoming fight.

Donald "Cowboy" Cerrone was on a six-fight win streak in the UFC until he ran into the lightweight buzz saw that is Nate Diaz. He had won all six fights in the WEC or UFC and finished four of his six opponents. Donald Cerrone truly is a cowboy out of the ring, and he brings an intense, gritty, workmanlike, never-say-die attitude into the Octagon as well.
Jeremy Stephens is a long-time veteran of the UFC and isn't known to ever let up in the Octagon. His most recent loss was a decision to top lightweight contender Anthony Pettis, and he has only been finished twice in his last 25 fights.
I expect a lot of electricity as two of the higher-ranked lightweights in the stacked division know that they must get a victory to stay in the discussion of receiving a future title fight.
I expect this to be a three-round war.
Keep Reading