Duke Basketball: 5 Questions Coach K Must Answer Going into the 2012-13 Season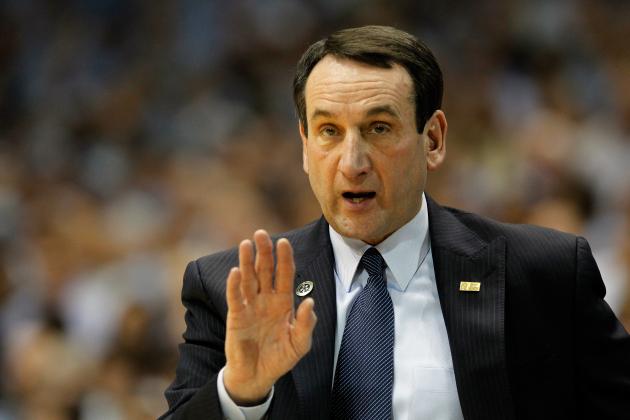 Streeter Lecka/Getty Images

Mike Krzyzewski has won 927 college basketball games.
His Duke teams have cut down the nets times times as NCAA National Champs.
He was the head coach of the US gold-medal winning team in the 2008 Summer Olympics.
In spite of all of those (and many more) accomplishments, Krzyzewski still needs to address some issues on his current team if they are going to compete for both ACC and NCAA Championships in the upcoming season.
Here are five questions that Coach K must answer going into the 2012-13 season.
Begin Slideshow

»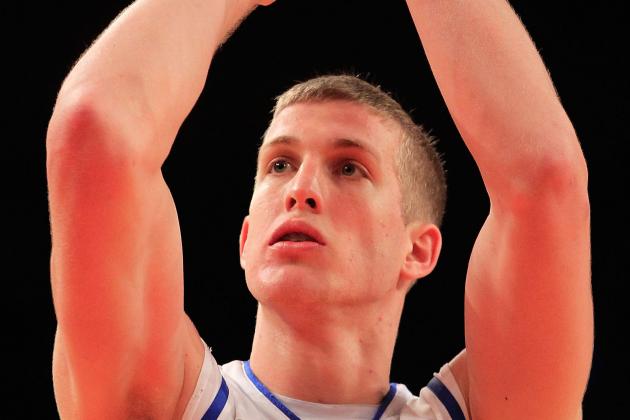 Chris Trotman/Getty Images

In the early stages of last season, it was painful to see Mason Plumlee go to the line.
He obviously was not comfortable or confident taking his free throws, of which he usually went to the line at least five times per game.
At the end of last season, Plumlee turned a corner.
In the last five games of the 2011-12 season, he went 20-for-26 (77 percent) and was no longer a free-throw liability.
If MP2 can just maintain this level of consistency, Coach K won't have to get creative at the end of games to try to keep other teams from putting him on the line.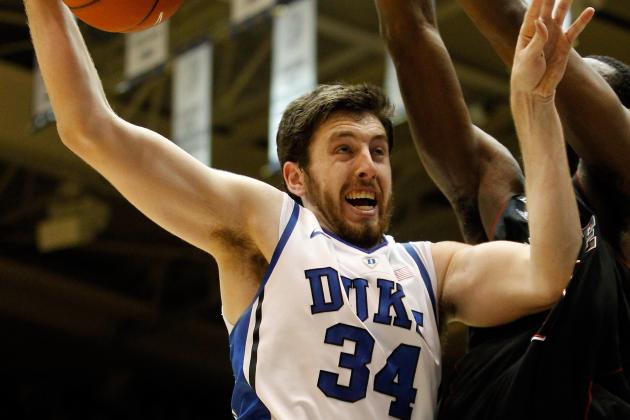 Streeter Lecka/Getty Images

The good-and-bad of Ryan Kelly's game is that he has surprising perimeter skills for a 6'11" player.
The upside is that Kelly creates matchup problems on the offensive end, because if you leave him alone, he will make you pay by knocking down threes. Last year, he hit just short of 41 percent from beyond the arc, which put him at No. 6 overall in the ACC.
The downside of Kelly's tendency to stay on the perimeter is that the Blue Devils aren't nearly as strong on the offensive glass when he is looking to spot up outside.
Kelly's overall rebounding needs some shoring up. He should be pulling down more than 5.4 rpg as he did last season.
Nobody is expecting Kelly to turn into Dwight Howard, but if he could get anywhere close to double figures on the boards, Duke's rebounding would turn from average to good in a hurry.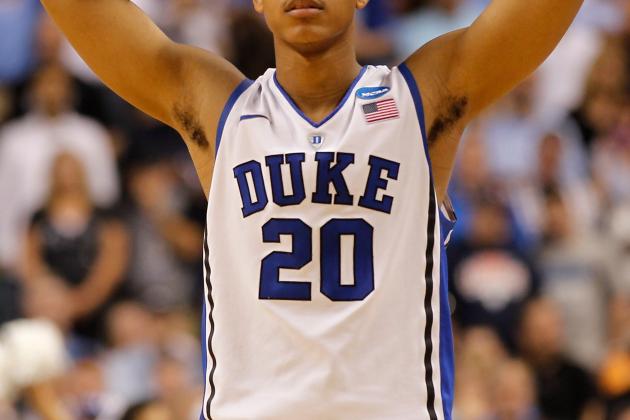 Mike Ehrmann/Getty Images

Within the last month, it became official that Andre Dawkins is considering red-shirting next season.
Jack Daly, of the News-Observer, reported that Dawkins' father said that his son has the option of taking next year off to work through any lingering grief from the death of his sister. Lacey Dawkins was killed in a car accident on Dec. 5, 2009 while driving to watch her brother play in college for the first time.
The final decision on Dawkins' status will not be made until the fall.
If Dawkins sits out the 2012-13 season, Coach K will have to play a combination of smaller players on the perimeter.
Seth Curry will be starting somewhere in the Duke backcourt. Incoming freshman Rasheed Sulaimon may be the third straight freshman (after Kyrie Irving and Austin Rivers) to start from Day 1.
But, if Dawkins doesn't go, Duke lacks a legitimate SF, and would most likely have to start Quinn Cook or Tyler Thornton.
Any combination of the above would be quick, but would also lack size.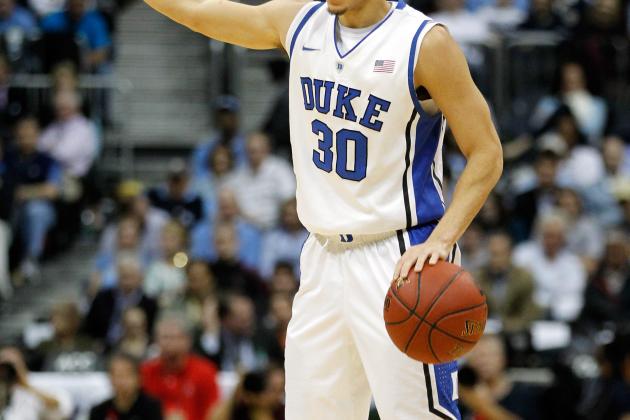 Streeter Lecka/Getty Images

Because of the various players who have been on the team the last two years, Seth Curry has had to fit in wherever he can in the Duke backcourt.
After transferring from Liberty University, Curry shared time with Nolan Smith and Kyrie Irving during the 2010-11 season. Even though Irving was out for 75 percent of the year with an injury, he was immediately re-inserted into the lineup upon his return.
Last year, with the arrival of Austin Rivers, Curry was forced into playing more PG than SG.
Now this year, sharp-shooting freshman guard Rasheed Sulaimon will join the team, and Coach K and his staff will have to figure out what is the best backcourt combination again.
Curry needs to take advantage of whatever time he is given at the point to develop and demonstrate his playmaking skills because that is where NBA scouts will be evaluating his game the closest.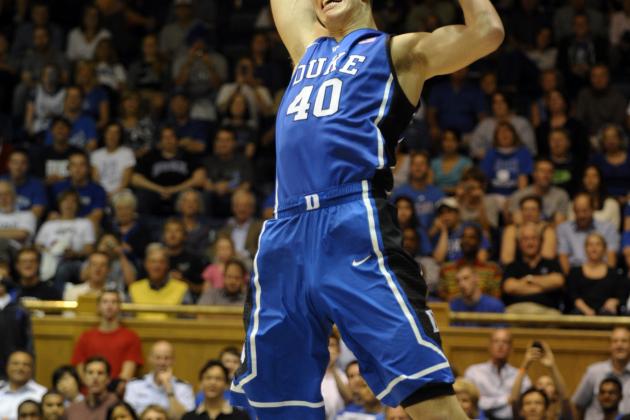 Marshall Plumlee (pictured) and Alex Murphy were brought in last year to add talent and depth to the Duke frontcourt.
However, upon their arrival on campus, Coach K found out that they were both in need of further development and decided to redshirt both of the young big men (via Duke Chronicle).
If MP3 and Murphy have added some bulk and strength, as well as honing their skills, they will be a welcome addition to this 2012-13 team.
If not, Josh Hairston is the only experienced post player to back up Mason Plumlee and Ryan Kelly in the frontcourt.
Hairston has a good motor, but, at 6'7", he lacks the size necessary to consistently compete down low.