Alabama Football: 5 Things That Will Keep Nick Saban Up at Night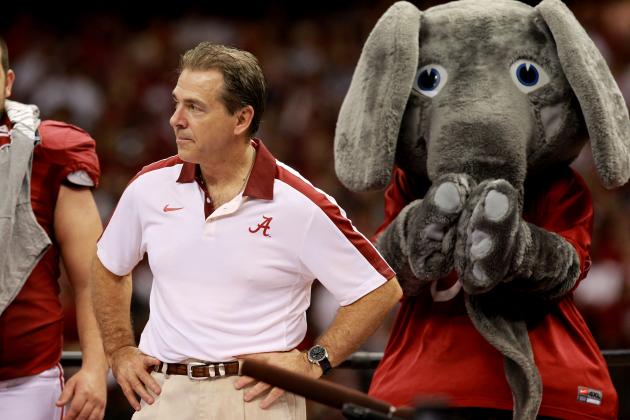 Ronald Martinez/Getty Images

Nick Saban is an excellent coach with an extremely high set of standards.
After the undefeated national championship run of 2009, the Tide entered 2010 with a severe loss of football appetite.
Following the 2011 championship run, there will be a few things keeping Saban up at night at least until fall practice starts.
Here they are.
Begin Slideshow

»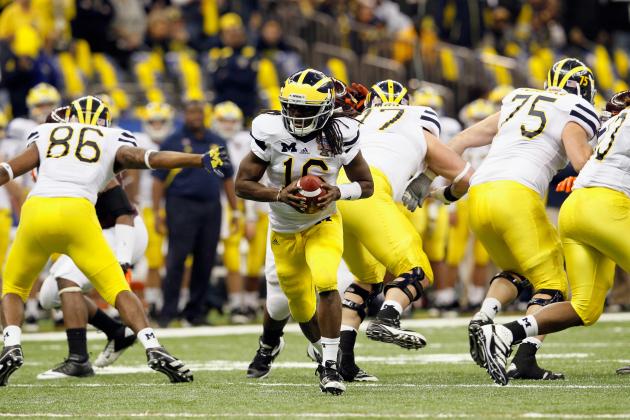 Kevin C. Cox/Getty Images

Michigan will not be the toughest game of Alabama's 2012 schedule, but it will be the first game.
Saban ALWAYS concerns himself with the next game. That next game is against Michigan.
Will he lose a lot of sleep over Denard Robinson and the Wolverines offense (same thing, right)? I doubt it.
If the Alabama season opener teaches Robinson one thing, it will likely be this: Tie your shoes, kid...you're gonna get hurt out there if you don't. (Article link specifically chosen for comedic irony.)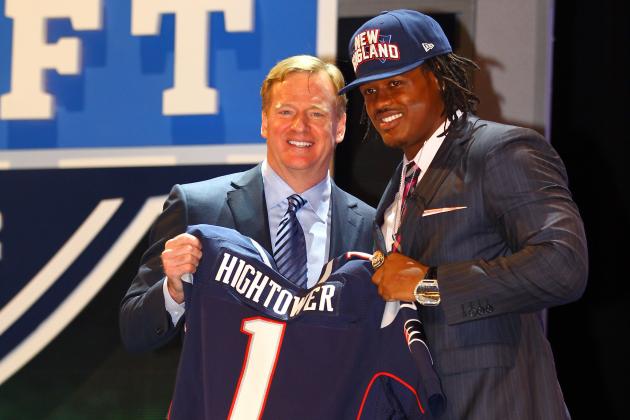 Al Bello/Getty Images

Nick Saban and company produced one of the most dominating defenses in recent memory, and the Tide lost a LOT of talent to the 2012 NFL draft.
Saban and company will be figuring out exactly what combination of words it will take to properly instill defensive ownership of the line of scrimmage in the 2012 edition of the Tide.
Until they figure that out, Saban and defensive coordinator Kirby Smart will feel the effects of sleep deprivation.
Of course, after they figure it out, the defense could gel and become even better than 2011's defense. (Of course, that's probably wishful thinking...defenses like the 2011 Tide's don't come along very often.)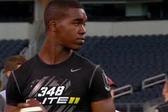 Photo from espn.com
The go-to backup to A.J. McCarron was Phillip Sims. Following Sims' transfer to Virginia, Saban should be heavily recruiting the quarterback position for McCarron's successor.
The 2013 recruiting class will likely contain Saban's target. (Hopefully, it's Tyrone Swoopes.)
Granted, Swoopes has already verbally committed to Texas (according to the previous ESPN link), but Saban won't let go of him until he's signed with someone. Alabama has offered him a spot, and fans would probably like to see him recruited a lot harder before signing day rolls around.
Right now, Cooper Bateman is on Alabama's radar, according to al.com. He is the highest-ranked quarterback considering Alabama, according to scout.com. The fourth-best class of 2013 quarterback in the country (according to scout.com) is definitely a serviceable target for the Tide, but fans will probably hope for them to shoot a little higher than Bateman.
Until Saban has the perfect pitch for whomever his target is, he'll lose a bit of sleep. Quarterback depth at the Capstone, or lack thereof, demands it.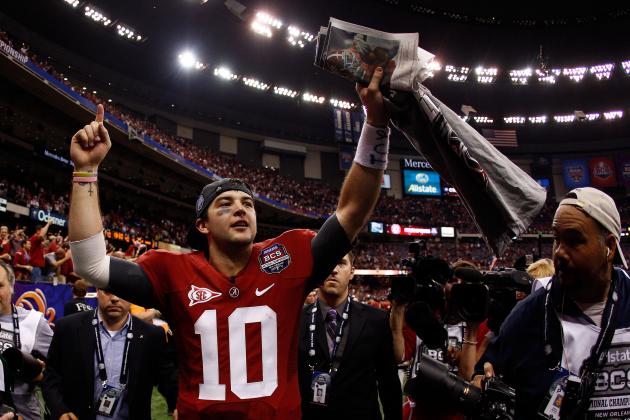 Chris Graythen/Getty Images

UPDATE: Blake Sims is a potential backup plan.
Nobody would ever wish an injury on anyone else under normal circumstances, but football is hardly a normal circumstance.
In the sport with the most meaningful regular season in the world, one quarterback injury can pave the way for another team's national championship run.
Teams will be gunning for McCarron with a little more venom in 2012, as his replacement is Phillip Ely instead of Phillip Sims.
With Sims under center, there was very little drop-off from first to second string. Nobody knows what would happen if Ely's number was called, but it would likely be a nail-biter for the remainder of time in that game.
Saban has to put together a plan that will carry the Tide home if McCarron gets hammered one too many times. That plan will be nearly impossible, but Saban will find a way to give these kids the best shot he can give them to repeat.
Kevin C. Cox/Getty Images

At the top of this list is the hunger required to build a championship team. After the dominating performance in New Orleans, the Tide will have a hard battle to fight within themselves.
It's difficult to play every week with an "anything can happen" attitude after shutting out what could have been the greatest team ever to take the collegiate field the year before.
Saban will be mulling over different ideas as to how to instill in the 2012 edition of the Tide the drive, desire and hunger required to put together a team that has a real chance of being the first to ever repeat as national champions under the BCS system.