NBA Scout Focus: Breaking Down North Carolina Prospect Harrison Barnes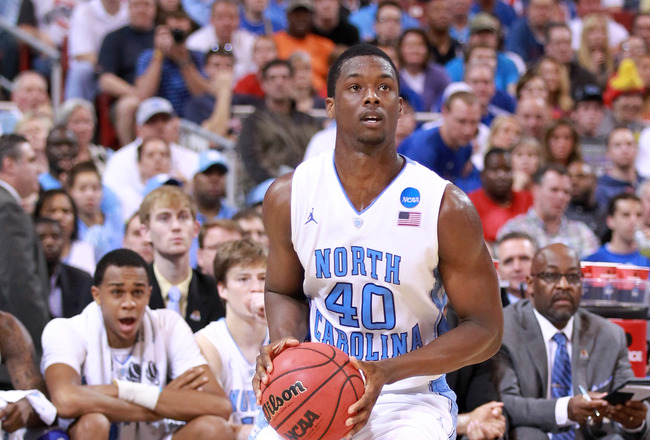 Andy Lyons/Getty Images
The 2012 NBA Draft is coming up and Harrison Barnes is one the most dynamic scoring swingmen leaving for the pros. An electrifying wing reminiscent of Paul Pierce and Danny Granger, he has the ability to become one of the foundational players of a championship team.
Here is everything you need to know about Barnes and his potential to star in the NBA.
Scoring and Shooting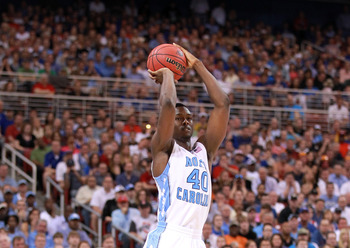 Andy Lyons/Getty Images
Barnes is already a skilled, polished scorer who can thrive at the NBA level. He has an excellent mid-range game, a deep, deep range on his three point jump shot and the ability to drive to the basket at will.
He averaged 17 points and five rebounds with strong shooting percentages; 44 percent from the field and 36 percent from long range. He really can score from anywhere on the court and can become the No. 1 wing option for a contending NBA team.
But Barnes does have important weaknesses: He is somewhat one-dimensional as a scorer and has difficultly handling the ball or creating his own offense. Barnes needs to improve in these areas to become more of a ball-handling forward, in the mold of Boston Celtics star Paul Pierce, to become a star offensive player.
Athleticism and Tools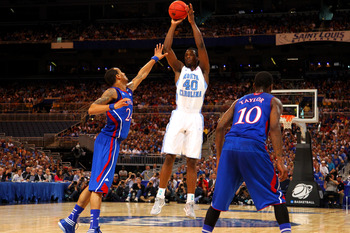 Dilip Vishwanat/Getty Images
Barnes has outstanding size and length for a classic NBA swingman. He is 6'8", with a 6'11" wingspan and 8'7" reach. He also has good athleticism and lateral quickness; while he is not a true specimen in these areas he is more than good enough to succeed at the professional level.
However, Barnes needs to add strength and work on his post-game. He has the size and athleticism to go toe to toe with NBA defenders but he still needs to build to a true NBA body.
Intangibles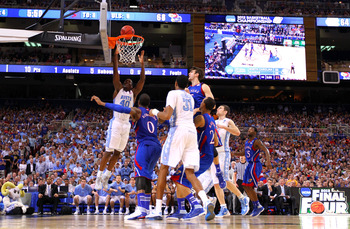 Dilip Vishwanat/Getty Images
Barnes is a high character, well-mannered player. He is a good kid with a strong work ethic to match his considerable talent. Maturity issues and character problems should not plague him in the NBA. He has a high basketball IQ and the intellect to polish his game.
But, he actually suffers from a "nice boy" complex: he can be passive on the court and may not have the Jordan-esque killer instinct needed to become a super-star. Sometimes, when he is playing, he backs down from very aggressive defenders or will decline to drive to the rim after taking a beating on a previous play. Barnes will need to develop a mean, win at any costs type streak to reach his ceiling as an MVP-level NBA player.
Defense and Rebounding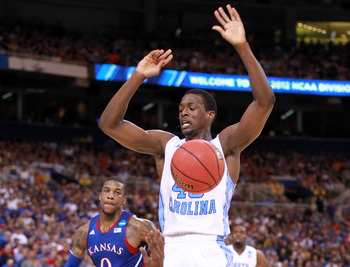 Andy Lyons/Getty Images
Barnes has the ability to be of the best NBA defenders at the wing position. He has the athleticism and lateral quickness to cover the perimeter and the high basketball IQ to study opponent's tendencies and excel. He also has excellent rebounding ability for a small forward, pulling down over five rebounds a game this season.
However, Barnes will need to become more aggressive to reach his defensive potential. He likes a polished, skilled game and shies away from hard contact. Barnes will have to break those habits to become a great wing defender.
Ball-Handling and Passing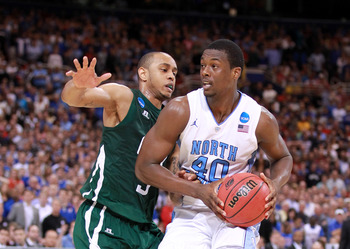 Andy Lyons/Getty Images
Barnes is not a great ball-handler or passer. Yet.
He is a gifted but one dimensional offensive player who relies on his shooting and driving skills to produce. But, he has the basketball IQ to learn to become more of a point forward over time. It should be an important area to focus on for future improvement.
NBA Fit and Player Comparison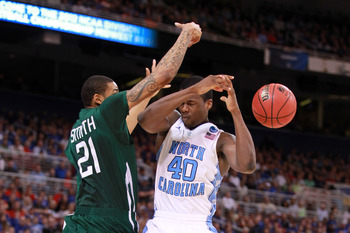 Andy Lyons/Getty Images
Barnes is a gifted offensive player with tremendous potential who fits on almost any roster. Several draft lottery teams, including the Cleveland Cavaliers and Golden State Warriors, need a creative scoring threat on the wing. The Chicago Bulls, who desperately need a foundational swingman for their offense, could move up if he falls out of the Top Seven picks.
He also has some room to develop into an impact player. Right now, Barnes looks like a polished borderline all-star scorer in the mold of Glen Rice or Danny Granger. But, if he can improve his ball-handling, defense and desire to win at all costs, he could turn into the second coming of Paul Pierce.
Keep Reading

UNC Basketball: Like this team?