SEC Basketball: Breaking Down Each School's Top Recruit
Courtesy of kentucky.straitpinkie.com
The SEC can now claim not only the national championship in football, but in basketball as well.
The Kentucky Wildcats brought home the hardware, but lost a good chunk of their team to the NBA as well, with all five starters declaring for the draft.
However, Kentucky is making up for its losses by bringing in one of the top recruiting classes in the nation. The question is, how will the other teams in the conference respond to the Wildcats' newest additions?
The following is a breakdown of each SEC school's highest rated recruit.
Note: All ratings come from ESPN Basketball Recruiting Nation.
Begin Slideshow

»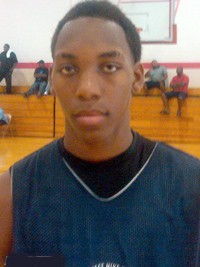 Courtesy of louisianabasketballreport.blogspot.com
Name: Michael Qualls
Position: Small Forward
Rating: 3 stars, No. 45 at position
Other Notable Schools Interested: Georgia, Memphis and Michigan
Analysis: Michael Qualls is simply a gifted athlete. He can jump over anyone and run up and down the court with ease at any level. As such, he is going to be a force in the transition game.
However, he is going to have to hone his shooting ability. He relies on his vertical to put him in place for the score, but could up his game with a defined perimeter and midrange skill set.
Qualls is another case of a great athlete working towards becoming a great overall player. Only time will tell how well he thrives with the Razorbacks.
Courtesy of timesfreepress.com
Name: Jordan Price
Position: Shooting Guard
Rating: 4 stars, No. 11 at position
Other Notable Schools Interested: N/A
Analysis: Jordan Price is a 6'5'' shooting guard who can honestly be called a small guard. He has the strength to overpower anyone at the basket and push his way in for the score. Yet, he still has the range necessary to be a good shooting guard.
His strength is going to benefit him and his team most when he can learn to effectively apply it to his rebounding game. In addition, he has the potential to be a game-changing defender if he can use his strength.
At the college level, he will have to continue to condition his body like he has done in high school. As of right now, he has a college-level body, but look for him to get even better in the offseason and be very impressive on the court next season, if given reasonable playing time.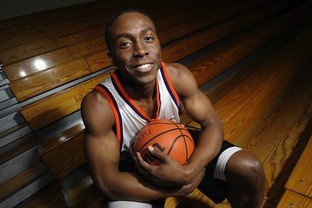 Courtesy of highschoolhoop.com
Name: Braxton Ogbueze
Position: Point Guard
Rating: 4 stars, No. 7 at position
Other Notable Schools Interested: Baylor, Kansas and Oklahoma
Analysis: Braxton Ogbueze is one of the highest-rated point guards in this year's class.
What sets him apart is his physicality and build. He is only 6'1'', but he has the strength to power though the paint and score. On top of that, he has a great range that tops out well beyond the arc, forcing defenders to stay on top of him at all times.
On defense, he has good speed that allows him to keep up with his man up and down the court and laterally.
Ogbueze's biggest weakness is in his inexperience at the point guard position. He has not yet developed the leadership traits necessary to be an elite point guard, but can most certainly grow into the position.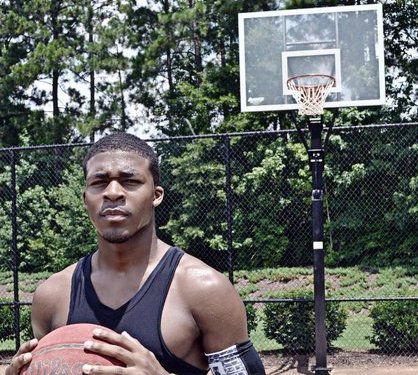 Courtesy of blogs.ajc.com
Name: Kenny Gaines
Position: Shooting Guard
Rating: 3 stars, No. 24 at position
Other Notable Schools Interested: Clemson and South Florida
Analysis: Right now, Kenny Gaines is classified as a shooting guard. However, scouts have noticed that he has excellent passing ability and could play the point guard position if he can become a more vocal leader.
Offensively, Gaines is joining the SEC's ranks of strong guards. He can play in the lane or shoot from the three-point line. Either way, he knows how to score with the ball in his hands.
His weakness lies in his speed, which can hurt his chances of getting the ball off of screens and plays if he cannot break away from his defender.
Gaines will probably not be a star in his first year at Georgia, but he is a project with a lot of potential.
Courtesy of blog.syracuse.com
Name: Nerlens Noel
Position: Center
Rating: 5 stars, No. 1 at position
Other Notable Schools Interested: Syracuse and Georgetown
Analysis: Nerlens Noel is the highest rated signee of head coach John Calipari's 2012 recruiting class, but only by roughly three points. (That says something about this class.)
That said, he is an absolutely fantastic player. On defense, he will emulate Anthony Davis with the amount of block parties that he will hold. This results from his fantastic length, size and speed; a deadly trio that Noel uses to perfection.
Just as on defense, he is a force on offense. He can battle off of any defender and dunk over any player in the country, or simply shoot over them.
His only glaring weakness is his potential to develop more muscle for his frame and define his shooting motion, both of which he is more than capable of improving.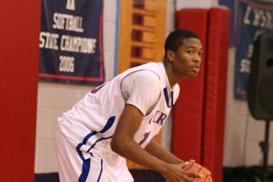 Courtesy of tigerrags.com
Name: Malik Morgan
Position: Shooting Guard
Rating: 2 stars, No. 56 at position
Other Notable Schools Interested: N/A
Analysis: Malik Morgan is an interesting case. He is not long enough to play any of the post positions, but he is not at the level to be a point guard quite yet. Therefore, he is resigned to the shooting guard position.
That said, he does not have the best range. He is a great scorer with his midrange game, but he really struggles with anything beyond that. If the Tigers are going to rely on him to sink treys, they are going to have to make sure that he is wide open and has plenty of time to set his feet.
On the plus side, Morgan is a great athlete that has a lot of potential in improving his game.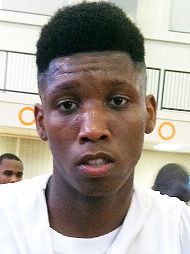 Courtesy of espn.go.com
Name: Fred Thomas
Position: Shooting Guard
Rating: 4 stars, No. 19 at position
Other Notable Schools Interested: N/A
Analysis: Fred Thomas is an excellent shooting guard. He has a great shot and can even score when the defender is pressing him and forcing him into awkward looks at the basket.
He is not afraid to put his team on his back, either. His confidence sometimes precedes himself and he has a bit of a mouth on him, but he uses that trash talking to ward off defenders and knock them down a peg.
If he can mature personally at the next level, Fred Thomas will be a big time scoring threat and game-changer in the SEC.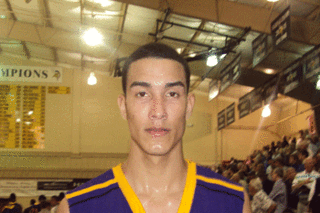 Courtesy of scouthoops.scout.com
Name: Anthony J.P. Cortesia
Position: Small Forward
Rating: 4 stars, No. 29 at position
Other Notable Schools Interested: Kansas State and Wake Forest
Analysis: On the offensive side of the ball, there is little that Anthony Cortesia cannot do. He has fantastic ball-handling skills and an uncanny passing ability.
He can score with his post moves or sink the basket with his beautiful shooting motion. There is little doubt that he will be able to put up points.
However, he is not native to the American side of basketball and therefore struggles with its toughness. He is 6'8'', but only 200 pounds, which is a clear sign that he needs to put on some muscle to keep up with the other big guys in the conference.
His defense also suffers, because of his lack of a quality lockdown/pressure game.
So long as he sticks to a conditioning regime and keeps adapting to the bump-and-run style of college level basketball, he should be good to go.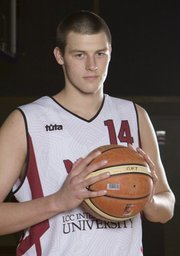 Courtesy of hrplayerprofiles.blogspot.com
Name: Laimonas Chatkevicius
Position: Center
Rating: 3 stars, No. 27 at position
Other Notable Schools Interested: Kansas State and Missouri
Analysis: Laimonas Chatkevicius is the coveted seven-footer that every team wants. As a result of his length and his strength, he can push his way to the basket with ease and fight off almost every defender. He also has a very nice hook shot, shooting range and set of post moves.
As a teammate, Chatkevicius is not afraid to set hard screens or pass the ball out when necessary.
In the end, though, he is not much of an athlete. He does not have a fantastic vertical or good timing, therefore limiting his shot blocking and rebounding ability.
At the next level he is going to have to become more aggressive to make up for this lack of athleticism.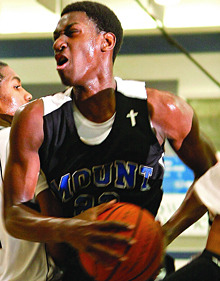 Courtesy of tennesseescout.com
Name: Armani Moore
Position: Shooting Guard
Rating: 2 stars, No. 69 at position
Other Notable Schools Interested: N/A
Analysis: Armani Moore is not a typical shooting guard. He has good range until about 15 feet out, but he relies more on attacking the rim than he does shooting the ball. He has a nice vertical that allows him to score and grab rebounds.
Yet, his three-point game is not overly impressive. He does not have fantastic range, which is probably why he relies on driving the lane or flying in from the wings.
He is not the best on defense, either, but only because it has not yet been a focus of his game.
He can carry a team when he has to, but he will have to develop on both sides of the ball to be an all-around player.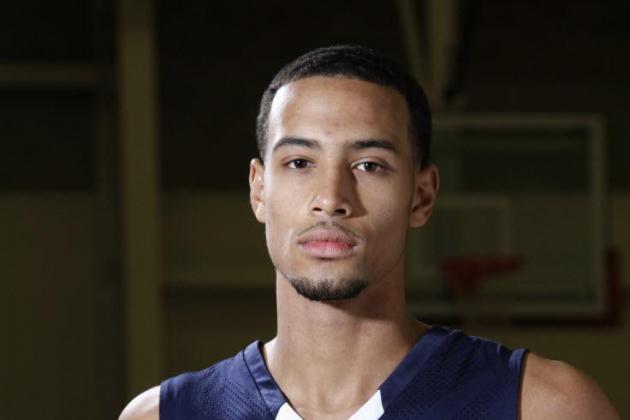 Courtesy of tboblogs.com
Name: A.J. Astroth
Position: Shooting Guard
Rating: 3 stars, No rank at position
Other Notable Schools Interested: Colorado
Analysis: There seems to be no shot too long for A.J. Astroth. At one event in Myrtle Beach, Astroth did not miss a basket, regardless of the length. Clearly, his accuracy is not a problem when it comes to this young man.
He is also a gifted athlete that can run the floor well, which he pairs with his height of 6'6'' to lockdown on transition defense or score in fast breaks.
Right now, his biggest issue is relying on the jump shot too much and not being a threat elsewhere, causing him to become irrelevant in some games.
In the end, it is probably a safe bet that A.J. Astroth will continue to develop throughout the years and become one of the best scorers in the country.