5 Fights for Hector Lombard to Take in His UFC Debut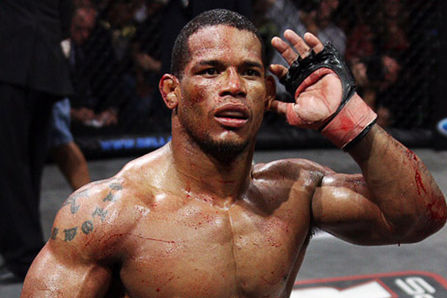 Photo Credit: Bellator.com
Over the last few years, Hector Lombard has been a destructive force in Bellator's middleweight division.
The knockout artist has been on one of the best winning streaks in the sport over the last few years, winning his last 20 fights with a stoppage rate of 80 percent during the streak.
After a few years of watching him run rampant on Bellator's 185-lb weight class, fans have been clamoring for Lombard to make the leap into the UFC. Earlier this week, the Bellator champ confirmed via Twitter that his next fight will be inside the Octagon.
The UFC's middleweight division is currently without a true group of contenders, with only Chael Sonnen having done enough to earn a shot at Anderson Silva's belt. But with top contenders like Mark Munoz and Michael Bisping already locked into fights this summer, it will be interesting to see who Lombard will get matched up against in his UFC debut.
Begin Slideshow

»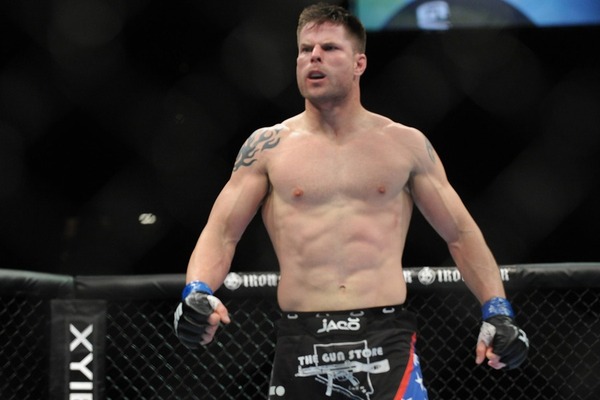 Photo Credit: Esther Lin/MMA Fighting
Probably the most likely opponent for Lombard, Brian Stann has been on a good run since he joined the UFC's middleweight division.
Knockout wins over Chris Leben, Jorge Santiago and Alessio Sakara have given Stann a reputation as one of the hardest hitters in the division, a title that Lombard will gladly attempt to steal from him.
Lombard's ground skills are likely a bit better than "The All American's", but don't expect these two to take it to the mat if this fight is made.
With only one knockout loss between the two of them, this battle may come down to who can eat the most shots and keep throwing punches. It's only a matter of time before one of these granite chins starts to crumble.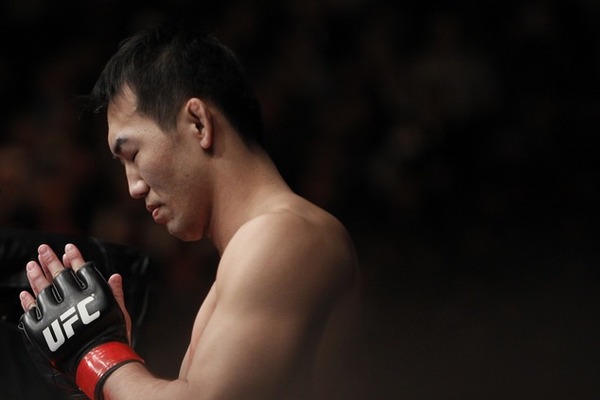 Photo Credit: Esther Lin/MMA Fighting
After losing a title fight against Anderson Silva back at UFC 134, most fans thought that Yushin Okami would settle back into his role as one of the top five middleweights in the world.
Okami was given an opponent that he was expected to beat rather easily in Tim Boetsch at UFC 144, and for two rounds Okami smashed "The Barbarian" and proved he wasn't going away in the middleweight division.
However, Boetsch went into the third round looking for the kill and Okami just wasn't ready for it. Before he knew it, Okami was laying on the mat having lost two straight fights.
While a fight between Lombard and Okami might not be the most exciting matchup available, it's a good test for a highly-touted newcomer like Lombard and will serve as a reminder of how tough the competition is in the UFC.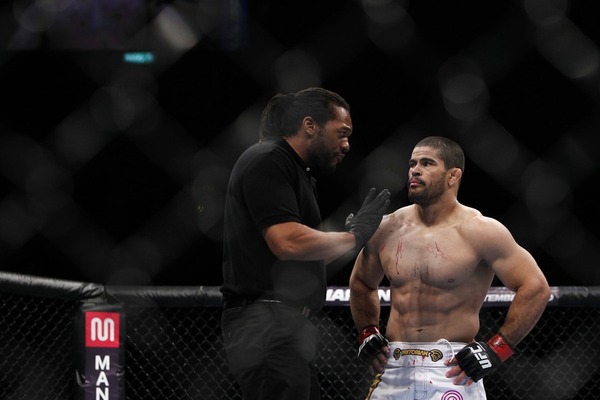 Photo Credit: Esther Lin/MMA Fighting
The next UFC event is UFC on FOX 3 on May 15th, and the main card features a tough middleweight matchup between Alan Belcher and Rousimar Palhares.
Both fighters have a ton of talent, but consistency has been the knock on both guys in their UFC careers and they have a chance to finally break into title contention in this fight.
Belcher is one of the more well rounded fighters at 185, but his skills will be tested considerably against the submission savvy Palhares.
Whoever wins this fight will be in prime position to fight Lombard later this summer, and a win over the former Bellator champ will do wonders for their claim at a title shot.
The problem is neither Belcher or Palhares will be able to hang with Lombard on the feet, creating an intriguing contrast of styles.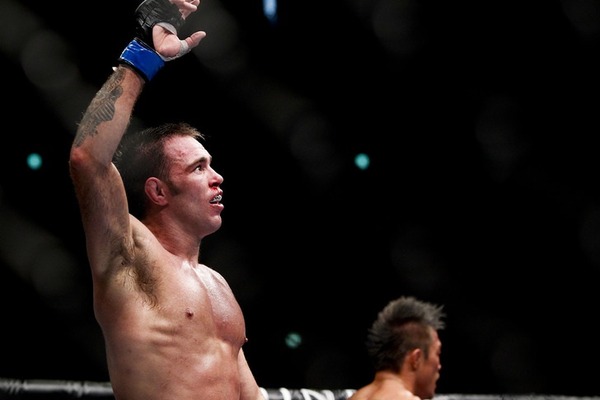 Photo Credit: Esther Lin/MMA Fighting
The former Strikeforce middleweight champion has competed in the UFC's welterweight division over the last few years, but he recently announced that he was heading back up to 185 for his next bout.
With a lot of the top guys in the division already tied up, it might make sense for the two newest high profile middleweight acquisitions to be thrown into the cage against each other.
Shields is a grappling expert that could test Lombard considerably if the fight hit the mat, but his striking is by far his weakest area. Lombard would have a chance to exploit it if he was able to stay upright.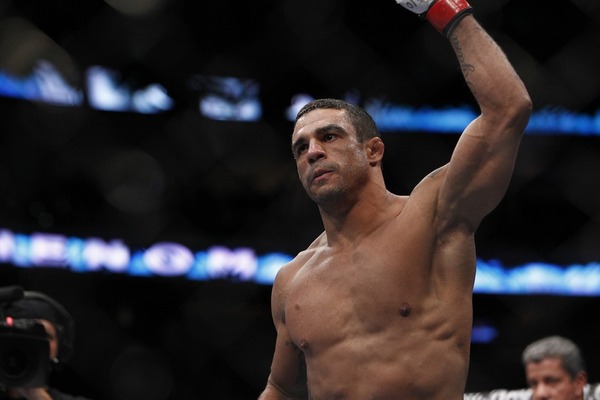 Photo Credit: Esther Lin/MMA Fighting
The "Phenom" is set to fight Wanderlei Silva in June, but regardless of the outcome a matchup against Lombard would be extremely fun for the fans.
Unless Chael Sonnen is able to upset Anderson Silva at UFC 148, it's unlikely that Belfort is going to get another title shot after just a two-fight win streak. A matchup with Lombard would give him the opportunity to add another impressive name to his resume.
The fight is equally important for a guy like Lombard, who desperately needs a win over a top 10 fighter in order to establish his spot as one of the best in the world.
If we are somehow fortunate enough to get to see these two throw down, expect fireworks early and often.