2012 NFL Draft: The Best Fit for the Pittsburgh Steelers at Every Position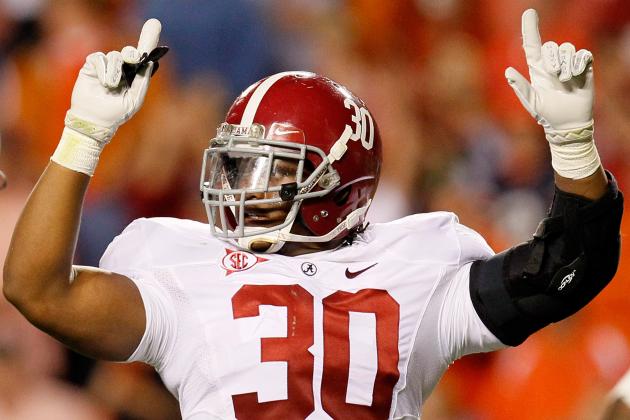 Kevin C. Cox/Getty Images

The Pittsburgh Steelers have plenty of glaring needs to address in this week's NFL draft. While there are some positions where the team is in relatively good shape and could afford to spend no time, there are several that are crying out to be addressed as soon as possible or even as often as possible.
Here's a look at the best fit for the Pittsburgh Steelers at every position on the roster.
Begin Slideshow

»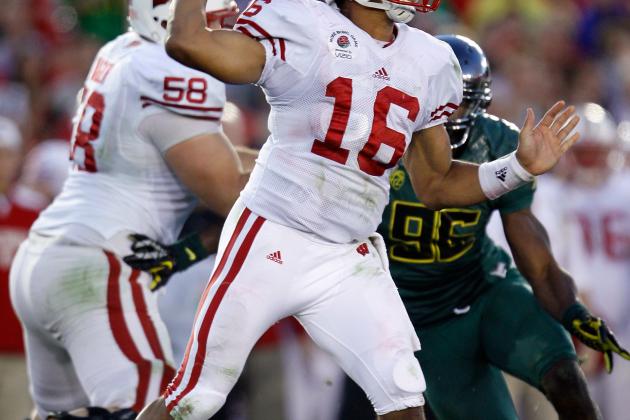 Jeff Gross/Getty Images

Russell Wilson, Wisconsin
The Steelers don't have a pressing need at the position, especially after bringing back sturdy veteran Charlie Batch for another season. They do seem to be planning to give Batch and starter Ben Roethlisberger a pupil to tutor, however.
Wilson is the best fit I can see. He'll be around in the middle or late rounds and he's an athlete just like Roethlisberger. He'd be able to, with some seasoning, step in nicely if Big Ben can't get himself onto the field.
I could see the Steelers grabbing a guy like Case Keenum too if Wilson goes too early for them. They probably won't look this way before the fifth round.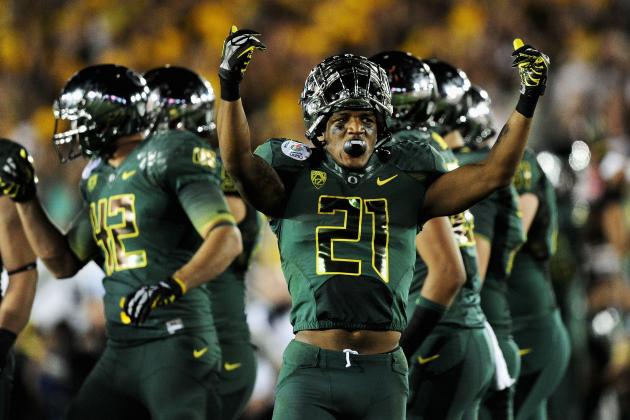 Harry How/Getty Images

LaMichael James, Oregon
The Steelers don't seem to have a ton of faith in Rashard Mendenhall. They didn't even before his injury. He's a free agent at the end of the coming season with no guarantees he'll even be able to suit up for part of it. That's a bad sign.
Enter James, who is quite the athlete. He is a great runner who has the speed and elusiveness to compliment the straight ahead style of presumptive starter Isaac Redman, who looks like a guy who'd operate best with a tandem back.
James seems like the perfect guy and he can even be a part of the passing game in the same way Mendenhall has been. He should be there in the second or third round.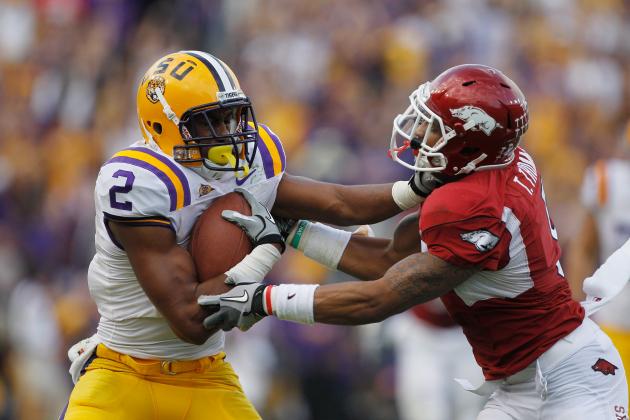 Chris Graythen/Getty Images

Rueben Randle, LSU
The Steelers have lost Hines Ward to retirement and won't be replacing his priceless leadership skills with any draft choice (at least not anytime soon), but they could replace him on the depth chart with a wide receiver if they feel the need.
That need is going to be felt based mostly on how the Steelers feel about Mike Wallace's preening about not signing his contract tender and his noises about sitting out until he gets the deal he wants (and doesn't deserve in my opinion).
If they are fairly certain he'll fly, they may draft a guy like Randle with an eye toward pairing him with Antonio Brown in the future. If they think he'll stay, this is a spot they might just ignore.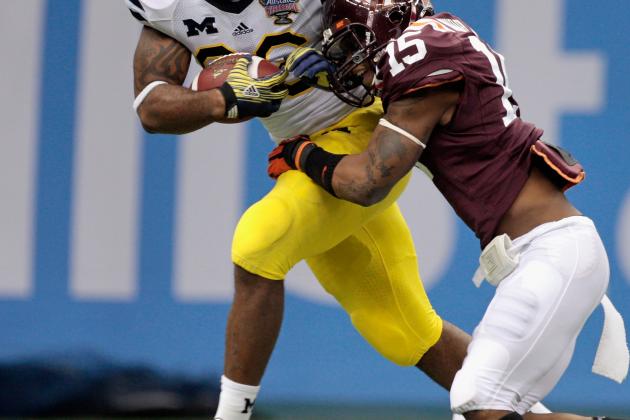 Chris Graythen/Getty Images

Kevin Koger, Michigan
The fact that I'm putting a guy here that is slated to go late if at all should tell you just about all you need to know about the need at tight end. The Steelers are pretty well loaded here. They have Heath Miller at the top of the chart. He's not going anywhere soon.
Behind him there's a good bit of depth. Leonard Pope is the team's free-agent addition of the offseason. He should be a good second guy behind Miller. Beyond that there's David Johnson, the fullback/tight end that plays a Frank Wycheck-esque role in the offense.
Weslye Saunders, who must sit four games to begin the year, is there too. He was highly regarded last season, so the Steelers look like a team with absolutely no need at this position.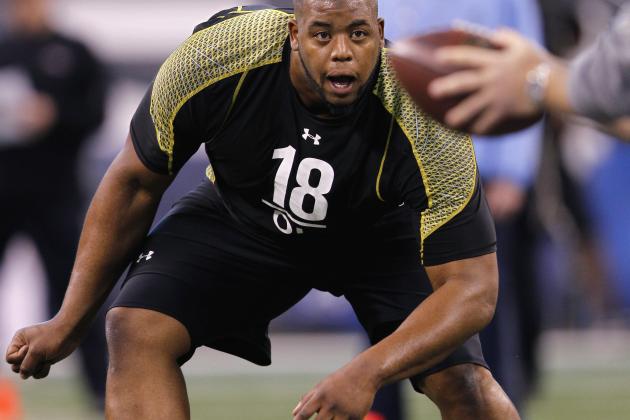 Joe Robbins/Getty Images

Cordy Glenn, Georgia
This is a guy that the team will have a fighting chance to get in Round 1 if they want. He seems very likely to go at or just before the team's 24th overall pick. He would fill a big need for the Steelers, who need to continue to retool that offensive line.
Glenn can be a guard or tackle at the NFL level. For the Steelers, he'd most likely slot in behind Willie Colon the way Marcus Gilbert was supposed to as a rookie (before Colon got hurt). Colon's injury history inspires no confidence.
His current backup, Jonathan Scott, inspires even less confidence. The Steelers need something here. A guy like Glenn could be the answer. As a bonus, he could slot in immediately at guard if the Steelers feel Ramon Foster or Doug Legursky aren't ready to be there full time again.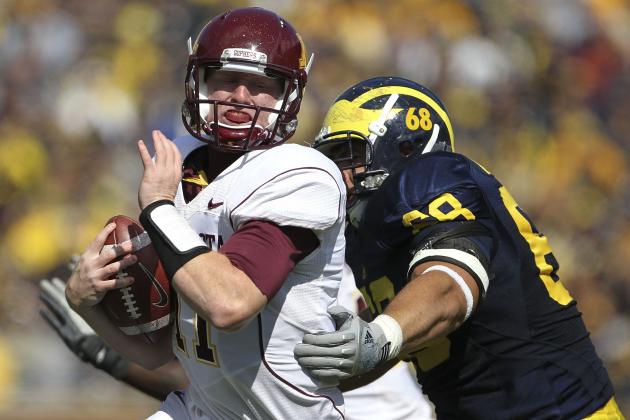 Leon Halip/Getty Images

Mike Martin, Michigan
I've addressed the lines as a whole unit simply because the Steelers don't prize anything more than versatility at those spots. They like people who can play multiple positions along the lines and they won't settle for less than that in the draft.
They're also set at defensive end with solid starters and depth. No need in the world to address there. At tackle, we have issues.
Casey Hampton is well into his 30s. He's coming off an ACL injury. He has conditioning issues that will only become more pronounced with age and wear and tear. He's slowing down. He has no one behind him that screams "permanent fix" for when his clock runs out.
Mike Martin could be that guy. The Dontari Poe buzz has cooled significantly since the February combine. He could be available at 24th overall, but I'm beginning to wonder if a guy like Martin wouldn't be the better pick anyway. And he might be around for them in the second round.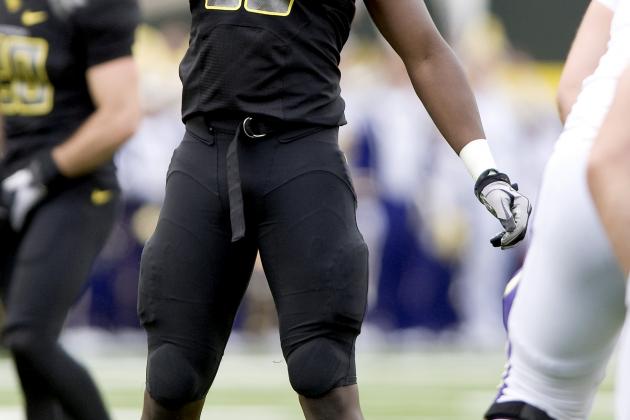 Steve Dykes/Getty Images

Josh Kaddu, Oregon
I thought about lumping the linebackers together, but this is one area where there seem to be at least some lines drawn (although blurry after Lawrence Timmons moved outside and then back in last season).
There's no apparent or immediate need here. James Harrison and LaMarr Woodley seem primed to team up for a big year in 2012 if both can stay healthy. That's bad news for the rest of the AFC, particularly the quarterbacks they'll face.
But behind them is only Jason Worilds and versatile Chris Carter. Worilds may not be able to be kept if he reaches free agency before the current starters reach retirement. He's got too much skill. Carter doesn't seem to be future starter material.
Josh Kaddu might be. He's a little raw, but he'll be a good guy for Dick LeBeau and Keith Butler to work on in the coming seasons if the Steelers feel the need to add to their depth.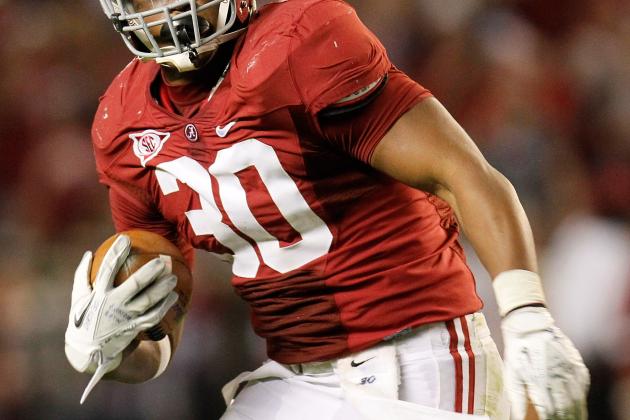 Kevin C. Cox/Getty Images

Dont'a Hightower, Alabama
In Stevenson we trust. Or do we? I can't get a good handle on what Pittsburgh's staff thinks of Stevenson Sylvester, the guy most expect to slide into James Farrior's old spot alongside Lawrence Timmons. There hasn't been a ringing endorsement or a condemnation. Only silence has come out.
That means that the Steelers likely aren't sold on him. It also means they are likely to give him a chance. But competition is good for everyone.
Enter Hightower, the guy who reminds me of a young Greg Lloyd and who makes me think the Steelers would have a hard time taking a pass in the first round if he's around. He's the kind of player that you can build a defense around. He has very few holes and I could see him starting by year's end.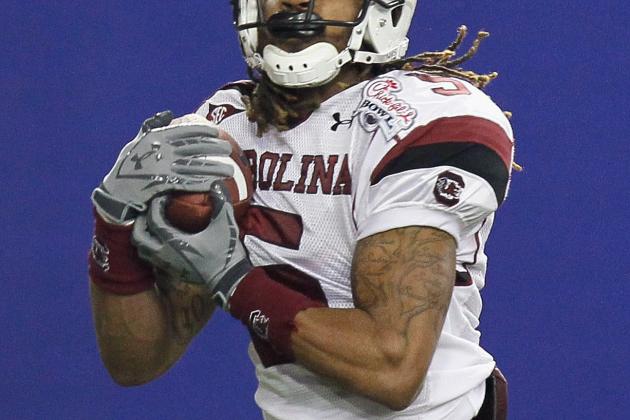 Kevin C. Cox/Getty Images

Stephon Gilmore, South Carolina
The Steelers do have some need at the position. They didn't bring back William Gay. They have an assortment of youngsters vying to start opposite Ike Taylor. They all have good points and bad points. They are all also painfully short on experience.
Gilmore isn't going to be able to stop that this season, but he's got some upside and he could fill a spot on the depth chart that's vacated by everyone else shifting up in the order. He could vie for time at the nickel spot or in the dime package this season.
I'd say Gilmore is probably ahead of Curtis Brown already. Cortez Allen is my pick to start next season. I think Gilmore would give Keenan Lewis a run for his money.
Mike Zarrilli/Getty Images

Janzen Jackson, McNeese State
The Steelers don't have a big need at this spot either. Ryan Clark and Troy Polamalu seem to have at least a few years each left in the tank. The backup situation is a bit tenuous, but not by too much. If they are both healthy, that doesn't need to be an issue.
But there's a sense that the Steelers wouldn't be too badly harmed by getting a bit younger. That starts with the backups. A guy like Jackson has the ability to be a big hitter in the Clark style.
With the way our safeties play, injuries are almost inevitable. It wouldn't do them any harm to find a guy who can step in for a few years and then start. None of their current backups have a "future starter" label on their backs.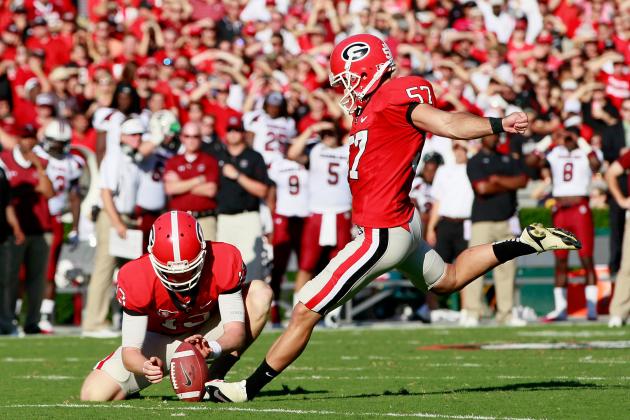 Kevin C. Cox/Getty Images

Blair Walsh, Georgia
The Steelers may have finally found a long-term punter who won't get injured every year. Jeremy Kapinos has been far better than anyone could have predicted before. He's here for the long haul I think.
At kicker, I'm not sold on Shaun Suisham. He's been okay (I wouldn't go too much further) since he came on board to replace Jeff Reed, but he doesn't have the leg or the accuracy to make those numbers stand up for a long, long period of time.
Getting a replacement now might be best for a team that didn't look so good in the scoring department last season and relied heavily on their kicker for points.