Chelsea FC: Hey Roman, 7 Reasons You Need to Keep Roberto Di Matteo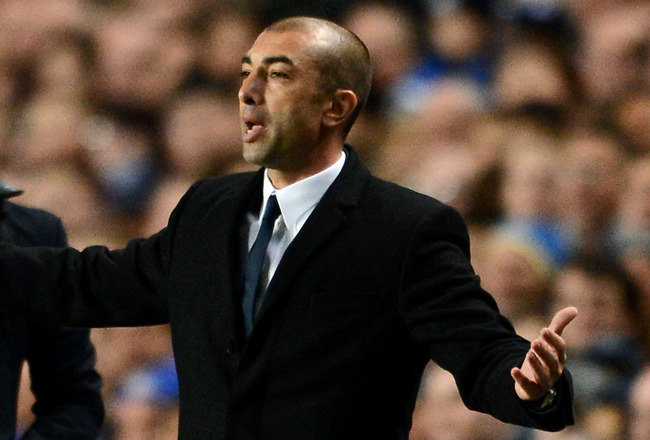 Jasper Juinen/Getty Images
Dear. Mr. Abramovich,

It's prime time right about now to take that "interim" off Roberto Di Matteo's title over at Stamford Bridge.

We know you have other guys you are seriously considering for the head managerial position at Chelsea and that you like to come up with the best candidate to try to get your Blues that coveted UEFA trophy, like you thought last June when you went out and got Andre Villas-Boas from Porto in the Primeira Liga in Portugal.

But Di Matteo has shown more than enough since early March, and it's time for you to do the right thing for yourself, him and all of us Chelsea fans around the world. Sign him. Now. Please. We're begging you.

Sincerely,

Chelsea FC Fans
After Wednesday's brilliant 1-0 upset over Barcelona in Leg 1 of the UEFA Champions League semifinals and Sunday's wonderful 1-0 win at Wembley Stadium over Tottenham Hotspur to send Chelsea to the FA Cup championship against Liverpool next month, Roberto Di Matteo has done enough to rightfully earn the position as the Blues manager next year.

Here are seven reasons why I think Di Matteo is the perfect man for the job...
He's Been Brilliant at the Helm During UEFA Champions League Matches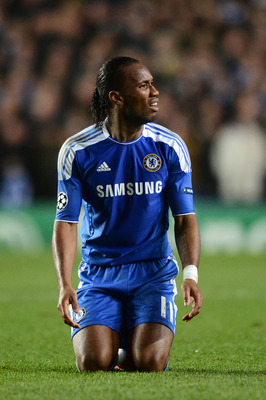 Jasper Juinen/Getty Images
Di Matteo has made defense a priority again at Chelsea, and the team has regained its confidence in the process in his first 13 games at the helm at Stamford Bridge.
In UEFA Champions League play, after Wednesday's victory, Di Matteo has a perfect 4-0-0 record. The Blues have outscored talented European opponents like Napoli, Benfica and Barcelona by an 8-2 margin with two clean sheets to boot.

When Di Matteo took over for Villas-Boas on March 4, few would have given Chelsea a chance at ever making the UEFA CL semifinals.

After the 1-0 win on Wednesday over the Blaugrana on a first-half Didier Drogba goal, the Blues take a 1-0 advantage to Nou Camp next Tuesday (FSC, 2:45 pm EDT/11:45 am PDT) against Barcelona and could quite possibly find themselves playing for the title on May 19 in Munich if they can continue playing the way they have lately.

And one can't help but think that Di Matteo's stewardship has been a really big part of that success.
Di Matteo's Been Equally Brilliant in the FA Cup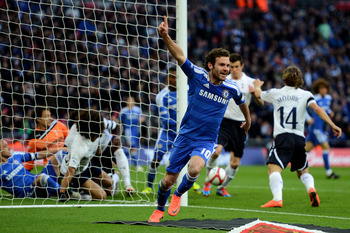 Mike Hewitt/Getty Images
The Swiss-born, Italian footballer has also been picture-perfect in FA Cup play, leading his troops to a perfect 3-0-0 mark with wins over Birmingham City, Leicester City and Tottenham in the semifinals on Sunday, with Chelsea outscoring its English foes 12-3 in those three matches.

The reward? A date with Liverpool at Wembley Stadium on May 5 in the FA Cup Final (ESPN, ITV1) and a realistic chance at picking up a piece of silverware—something I hinted at in a previous Bleacher Report story—for a team many had already put the fork in just a few months ago.

The players have been fantastic, but I don't think it's a coincidence that Chelsea really shifted into high-gear after Di Matteo was appointed caretaker manager of the club.

And although Claudio Ranieri, Chelsea's boss from 2000 to 2004, has publicly said Di Matteo must win the FA Cup (or the UEFA CL title) to keep his job, I think he's off base in his statement. Abramovich will set the bar for Di Matteo's success where he wants to set it.
The Interim Manager Has Kept Chelsea in Contention in the EPL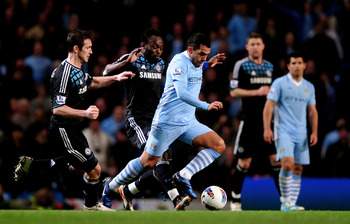 Laurence Griffiths/Getty Images
Although Di Matteo's statistical success with Chelsea in English Premier League play hasn't been as gaudy (3-2-1) as his combined 7-0-0 record in FA Cup and UEFA CL games, he has done a nice job of keeping the Blues within shot of a fourth-place finish in the table and automatic qualification for the 2012-13 UEFA CL tournament.

And if Di Matteo can mastermind a way for Chelsea to upset third-place Arsenal at the Emirates Stadium on Saturday (ESPN2, 7:30 am EDT/4:30 am PDT), Stoke City can win at fifth-place Newcastle United and fourth-place Tottenham Hotspur loses at QPR this weekend, the Blues would suddenly find themselves alone in fourth place (60 points) one point ahead of both Spurs (59) and the Magpies (59).

Hey, a girl can dream, can't she?
The Players Must Really Support Him by Now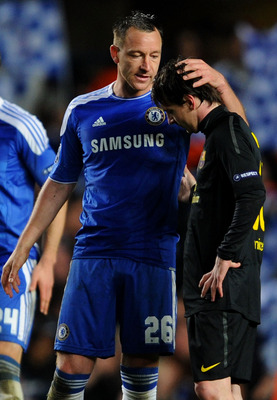 Michael Regan/Getty Images
When the club appointed Di Matteo in early March, just stopping the bleeding of a club gone wrong would have been fine for a guy like Di Matteo, who had minimal previous experience heading an EPL side (West Bromwich Albion, 2009-11).

But the 41-year-old has done more than just stopping the bleeding in his tenure. The former assistant manager has actually turned the team around, as any sports fan can see.

And no doubt the players, led by captain John Terry, have embraced Di Matteo's impact on the club as was evident by its superb play Wednesday against the world's top-ranked team, Barcelona, in the UEFA CL semifinals Leg 1 in west London.

Ask any Chelsea player on the roster now if they would like to see Di Matteo get a chance to be their manager next season, and I doubt you'd get a "no" out of the whole bunch.
The Other Candidates Don't Know the Blues' Flow Like RDM Does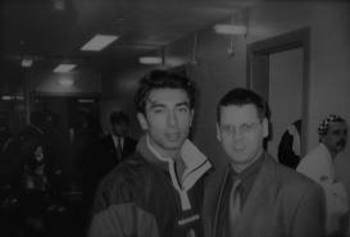 Roberto Di Matteo during his player days at Chelsea. Photo/whotalking.com
With 13 solid games under his belt now, Di Matteo is in touch with the feel of the team and has been spot on in his selection of starters and substitutes.

With a roster as talented as Chelsea's, some big names like Fernando Torres, Michael Essien and new acquisition Gary Cahill will have to start matches on the bench. The skipper has done a great job choosing his starting XI and then putting the right guy in at the right time.

Something also lost on many observers is the fact that Di Matteo actually played for Chelsea, making 175 appearances and scoring 26 goals for the Blues (and he never lost at Old Trafford) in his six years (1996-2002) on the squad. So the man knows what it's like to be out there on the pitch, and the players can certainly relate to that wealth of personal experience.
Di Matteo Will Certainly Come Cheaper Than the Other Hyped Big Names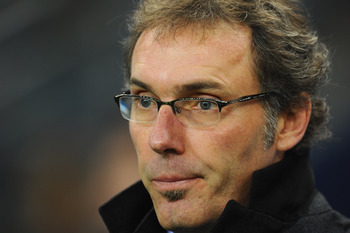 French national coach Laurent Blanc.
Mike Hewitt/Getty Images
Not that a Russian oil tycoon like Abramovich needs to pinch pennies, but Di Matteo should certainly demand less of a contract than almost all of the big names bandied about over the last five months since Villas-Boas started feeling the heat.

Managers like David Moyes (Everton), Jose Mourinho (Real Madrid), Pep Guardiola (Barcelona), Jurgen Klopp (Borussia Dortmund), Rafa Benitez (Liverpool) and former England national team manager Fabio Capella have all been linked to the Chelsea managerial post for next season and would all demand a pretty penny if hand-picked by Abramovich for the job.

One name few have talked about, but who is reportedly open to heading to Stamford Bridge, is French national coach Laurent Blanc. According to reports, he has been offered a staggering £9 million a year to leave the Les Bleus for the Blues of west London.

In my mind, Abramovich may be rethinking his alleged offer for Blanc, especially after Wednesday's epic win over Lionel Messi and company in England.
Quite Simply, It's Just the Right Thing to Do Now
Laurence Griffiths/Getty Images
The last reason Di Matteo needs the interim tag taken off his present title at Chelsea comes down to a simple tenet that applies in business, life, gambling, farming, sports and even politics: You can't argue with success.

It's very logical: When a man or woman does well at what you hire or ask them to do, and you're more than happy with their body of work, you employ them. You make sure they're not going somewhere else, and you reward their hard work with a decent contract.

And to say Di Matteo has "done a good job" at this point in time would be an understatement of epic proportions. So Roman, do the right thing. There can be no debate anymore. Di Matteo has earned it. And why on earth run the risk of losing this wonderful momentum? Seriously.
Conclusion
Laurence Griffiths/Getty Images
So heading into Saturday's match at London rival Arsenal, Di Matteo has gone a magnificent 10-2-1 in his first 13 matches—the lone loss was at Manchester City (2-1) on March 21—and Chelsea has outscored its foes 29-11.

The club has been extremely effective in these last six weeks, thanks in great part to the solid defensive play of Petr Cech, Terry, David Luiz, Cahill and Branislav Ivanovic, as well as the midfielders falling back and solidly holding their line.

Not too many pundits or experts have said Di Matteo (the favorite at 5/2 at Sky Bet) should get the gig, although a few in the mainstream media have seen the light, but from where I'm sitting, it's a no-brainer, Bubba.

So Roman, the time has come to pay the piper brother...


Follow me on Twitter: @KevinStott11








Keep Reading

Chelsea: Like this team?