Nebraska Spring Game 2012: Latest Updates on Cornhusker's Red-White Scrimmage
April 15, 2012

Eric Francis/Getty Images
While the fans of the Nebraska Cornhuskers were hoping that the university would reschedule the canceled red-white scrimmage, the institution has decided to cancel it for the year.
Despite Nebraska playing a spring game every year since the 50s, the university decided that it wasn't important enough to make its students attended a rescheduled scrimmage.
The reports say that most of the students had previous engagements on Sunday, which would make rescheduling the game that day impossible.
That's odd; I remember a time in school when they told you what to do. I guess that's not how it is in an age of catering to anyone that can make the school money in the future.
Nebraska athletic director Tom Osborne told the Washington Post about the decision to not reschedule the game after rain forced its cancellation:
It wasn't a decision that we made lightly. If you have someone get hurt badly or hit by lightning, then you probably saved yourself a lot of grief and personal injury and all those kinds of things. We made the best decision we could based on the information we had.
Not only is the school breaking the hearts of the diehard fans that have been to many of the games and the older fans that have attended many of the spring games live, they are trying to make it up by offering the fans a cheesy replacement.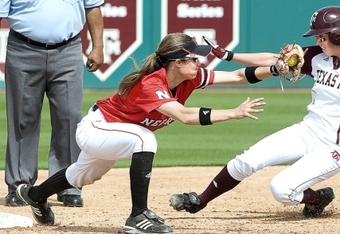 For your non-refundable spring game ticket, you can cash it in for a ticket to a baseball or softball game. What's that all about?
If I wanted to see baseball or softball, I would've bought the ticket, give me my money back! Instead, the university offered free food to the fans in attendance before they left.
As disheartening as it is to see a college not be able to reschedule an event for the next day, it is the nature of the beast now, and shows how truly out of hand the pandering to student-athletes has become.
Check back for more on the NCAA Football as it comes, and check out Bleacher Report's College Football Page to get your fill of College Football.