UFC on Fuel TV 2: Dennis Siver vs. Diego Nunes Head-to-Toe Breakdown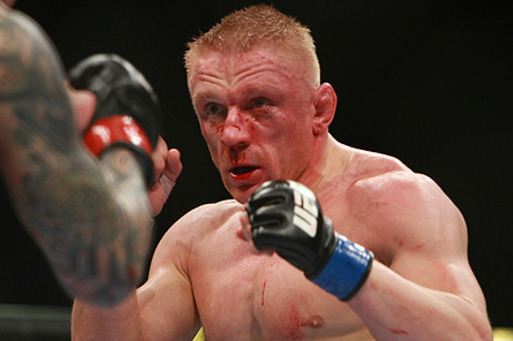 MMAWeekly
With a four-fight winning streak heading into his most recent fight against Donald Cerrone, Dennis Siver was nearing a shot at the lightweight title. However, a submission loss to "Cowboy" knocked Siver back down the ladder in arguably the most competitive division in the sport.
At 33 years old, making another uncertain run in the 155-pound division appeared daunting for Siver. Therefore, the German kickboxer opted to make the move to the featherweight division, where he will make his debut against Diego Nunes on Saturday.
Nunes, meanwhile, is on the rebound from a rough loss to Kenny Florian in June 2011. After being defeated in the bout that could have earned him a title shot, Nunes bounced back with a win over Manvel Gamburyan before the end of last year.
Before the matchup that could catapult the winner into a fight with an elite featherweight, let's take a look at which fighter has a better chance of walking away with a victory at UFC on Fuel TV 2.
Begin Slideshow

»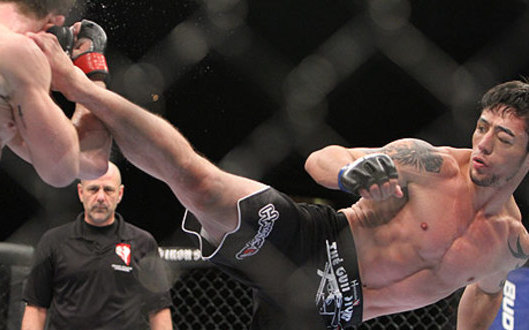 Scott Peterson/MMAWeekly
Striking/Striking Defense
Dennis Siver and Diego Nunes have each recorded five knockouts in their MMA careers, but Siver is a more dynamic striker than Nunes and will probably be packing more power than his Brazilian foe after making the drop from lightweight to featherweight.
The German used his spinning back kick to finish two opponents in 2009 and his striking led him to a career-defining win over George Sotiropoulos in February 2011.
While Nunes may have his hands full when standing with Siver, the Brazilian has never been knocked out and would certainly be capable of holding his own enough that he could steal rounds with takedowns.
Edge: Siver
Takedowns/Takedown Defense
Prior to his loss against Donald Cerrone, Siver spent six straight rounds defending takedowns against Matt Wiman and George Sotiropoulos.
Nunes, meanwhile, has recently shown solid takedown defense against Manvel Gamburyan and Mike Brown.
Given the respectable takedown defense and striking prowess of both fighters, there is a good chance that this fight will remain standing for the most part.
Edge: Push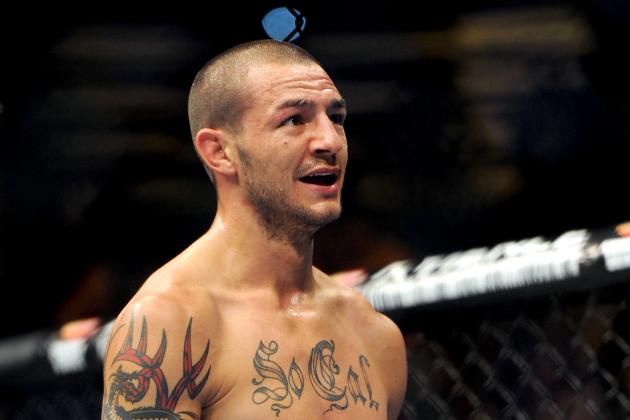 Grappling/Ground Striking
While he has developed some solid takedown defense, Siver is a fish out of water if his opponents are able to put him on his back. The German is somewhat more skilled on the ground when on top, but he is not nearly as well-rounded of a grappler as Nunes.
Although we haven't seen it inside the Octagon, Nunes has an excellent guillotine choke and is capable of winning scrambles from all positions. There's a possibility Siver's size could present some problems for Nunes, but there's no doubt the Brazilian is the better fighter on the ground.
Edge: Nunes
Submissions/Submission Defense
Despite the fact that Dennis Siver is known primarily for his kickboxing, the German has picked up nine of his 19 career wins by submission. At the same time, Siver has been submitted on five occasions, so he is somewhat inconsistent on the ground.
Nunes, on the other hand, has forced six opponents to tap, while he has never been submitted in his 19 professional bouts.
A jiu-jitsu purple belt training out of Nova Uniao, Nunes has the ability to submit Siver if he can take the fight to the ground. Putting Siver on his back will be much easier said than done, though.
Edge: Nunes
Lee Whitehead/MMAWeekly
Experience/Game Plan
Dennis Siver first competed in the UFC in April 2007, whereas Diego Nunes has only fought in the UFC three times. That being said, Nunes is already a very experienced fighter and came within one win of a title shot—something that can't be said for Siver.
Both fighters have had solid game plans in the past and should be fully prepared for what is a very important contest for each competitor.
Edge: Push
Athleticism/Conditioning
There is always some concern about a fighter's first fight in a new division. While Siver will have a size advantage at featherweight, he may be sacrificing his conditioning.
More noticeably, Siver will probably be meeting one of the quicker fighters he's ever faced against Nunes. In a fight that will probably take place with both fighters standing, Nunes' speed could cause problems for Siver and allow the Brazilian to completely eliminate Siver's power by evading shots.
Edge: Push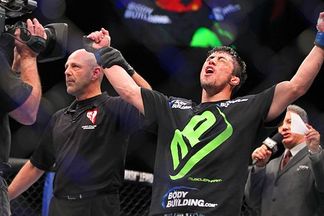 Ed Mulholland/ESPN
Dennis Siver could quickly make a run at a featherweight title shot if he can find a way to beat Diego Nunes at UFC on Fuel TV 2. However, Nunes' quickness and more well-rounded game should allow him to hand the German a loss in his 145-pound debut.
Siver will be able to keep this fight standing for the most part, but Nunes may be able to keep his distance and score late takedowns by mixing up his attack. If Nunes is well-prepared for Siver's spinning back kick, he has the chin to take anything else the former lightweight throws at him and the striking to land some good shots of his own.
It won't be pretty, but Nunes will be able to do just enough to pick up a decision win and cause Siver to reconsider his move to the featherweight division.
Prediction
Nunes defeats Siver by decision.