WrestleMania 29 Predictions: 10 Matches We Need to See at Next Year's Event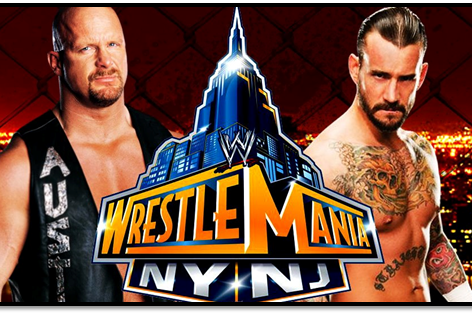 Could we see this dream match finally come to fruition come WrestleMania 29?
This past Sunday, WWE had its most memorable pay-per-view event in quite some time, otherwise known as WrestleMania 28. All three main-event matches were able to deliver in a big way while leaving this viewer on the edge of his seat the entire time.
From the night after WrestleMania 27, members of the WWE Universe worldwide were highly anticipating the event in Miami with the bold announcement of John Cena vs. The Rock. Now, with the most historic match in history in the books, what's there to look forward to?
In the last 48 hours, WWE officials were quick to progress toward the future by contemplating early plans for what should occur at WrestleMania 29. After certain events transpired recently, the shocking involvements of The Rock and Brock Lesnar have sparked controversy amongst the IWC and what they hope to see at MetLife Stadium in New Jersey next April.
Since I live relatively close to next year's location and am hoping to purchase tickets, I've brainstormed a number of potential match-ups that could headline WrestleMania 29 and very well help top this year's show of shows.
Of course, this prediction card is subject to change given the everlasting landscape of the WWE, but here's what we need to see come April 7, 2012.
Begin Slideshow

»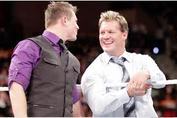 The Miz and Chris Jericho
Since returning to the WWE at the dawn of 2012, The Miz and Daniel Bryan are two top-tier talent that I've been anxiously waiting to see Jericho compete against.
While we've seen what Jericho and Bryan were capable of on the pilot episode of WWE NXT, a singles match between Y2J and Miz has yet to be contested.
While Jericho named CM Punk as one of his biggest "wannabes", Miz wasn't trailing too far behind. It's well-known that Miz has followed in Jericho's footsteps due his involvement in the conspiracy storyline, style of speaking and even his suit-wearing wardrobe.
Subsequently, Miz fired back with some comments of his own on the following edition of Raw, leaving me eagerly anticipated for their eventual showdown.
Daniel Bryan, who has proved to be a mainstay in the title picture as of late, was the rookie of Miz during his days on NXT.
In this three-way rivalry over the World Heavyweight Championship on SmackDown, Chris Jericho and Daniel Bryan can deliver the matches in the ring, while The Miz can make the feud entertaining with his mic skills. It's a good mesh of similar personalities, while adding to the fact we haven't seen a triple threat over the golden prize at WrestleMania in a few years.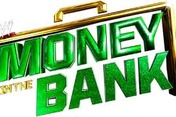 Money in the Bank
What's a WrestleMania without the annual Money in the Bank match?
WrestleManias 27 and 28.
Nonetheless, its absence on the show in recent years has left a major gap for the directionless young talent such as Dolph Ziggler, Kofi Kingston and Jack Swagger, among others.
It was always the spot-fest of the show and even managed to deliver some shockers, with the winner earning a shot at either the WWE or World Heavyweight Championship.
Late last year, it was heavily discussed that we'd be witnessing the return of the Money in the Bank at WrestleMania 28 and nearly confirmed. However, Wade Barrett's impromptu injury called for the match to be left off the card due to the eventual victory getting sidelined.
Sure, the Money in the Bank pay-per-view is entertaining, but hosting the bout at its home of WrestleMania is where it belongs.
My list of participants in the match at WrestleMania 29 would include Christian, Wade Barrett, Dolph Ziggler, Kofi Kingston, R-Truth, Jack Swagger, Zack Ryder and Cody Rhodes.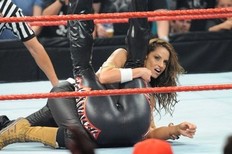 Trish Stratus pins Beth Phoenix.
Since Kharma's arrival in the WWE nearly a year ago, a dream match between her and Beth Phoenix was highly anticipated and still is today. Due to her pregnancy, the bout was delayed indefinitely until at least WrestleMania 28.
Despite participating in the Royal Rumble earlier this year, Kharma was kept off the WrestleMania card to further recovery from her pregnancy.
Instead of calling in a replacement for Phoenix's opponent, they booked a Divas tag team match featuring a celebrity that couldn't hold a candle to who should have been there: Trish Stratus.
A feud between Stratus and Phoenix has been long desired since their encounter in late 2008, with both dominant Divas asking for a rematch ever since.
It's interesting to note that Phoenix made her debut attacking Stratus, but that match never came to fruition due to the Glamazon getting injured.
While WrestleMania 29 may not be held in Trish's home turf of Canada, it's only a matter of time before the seven-time women's champion is inducted into the WWE Hall of Fame.
What better way to do so than to have her last match against the most intimidating women's wrestler on the roster today, Beth Phoenix?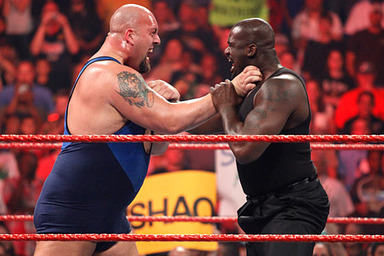 Big Show and Shaq choke each other out.
Ever since Shaquille O'Neal guest hosted Monday Night Raw in mid-2009 and pushed Big Show to the ground, a major match between the two Goliaths is always being discussed.
Due to Shaq's busy basketball schedule at the time, the bout was never made possible for WrestleMania 26, but now that he's retired, there's a bigger possibility of it happening sometime soon.
From the moment Shaq retired, speculation arose that we'd be seeing him step into the ring come WrestleMania 28.
However, as time progressed, no appearance by Shaq on WWE television was ever made, dwindling our hopes of the bout coming to fruition.
To end the controversy, WWE.com issued a statement in late February stating that they had no intensions of having Shaq wrestling on the WrestleMania card despite him claiming he would in various interviews.
Cody Rhodes was chosen as Show's opponent instead, leaving this viewer disappointed.
Now thinking back on it, it's quite possible they're saving this giant match-up for WrestleMania 29 since Shaq was born in New Jersey, the same site of the event.
Hopefully, by this point in time, Show can revert back to a monster heel so he won't get booed out of the building as a fan favorite.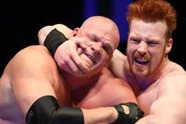 Sheamus takes control of Kane.
Since returning to WWE last December as a masked monster, Kane has been merely unstoppable.
Well, sort of.
Besides being John Cena's whipping boy for a few months, he was able to cleanly defeat Randy Orton this past Sunday at WrestleMania 28.
Meanwhile, Sheamus has been a force to be reckoned with since turning face last summer.
In that same night, the Celtic Warrior defeated Daniel Bryan in a decisive manner to win his first World Heavyweight Championship.
With Kane's in-ring career slowly winding down, so do his number of fresh feuds.
Kane and Sheamus have only had one singles match together to date (that ended in a count-out, no less), so a heated rivalry between these two barbarians would be simply intriguing.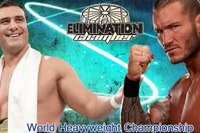 Alberto Del Rio vs. Randy Orton
Originally, it was planned for Randy Orton to clash with Alberto Del Rio on the road to WrestleMania 28.
Orton would have been an ideal opponent for Del Rio to help him regain some of the momentum he lost at the hands of John Cena and CM Punk late last year.
However, injuries sustained by both men over the last three months hindered the chances of the match from coming to fruition, with Kane replacing Del Rio as Orton's WrestleMania opponent. Del Rio has since returned, but has showed no signs of embarking on a feud with Orton in the near future.
While it is still quite possible we'll see these two engage in a feud in the next year, I hope they save the Orton-Del Rio feud until next year to keep fans anticipating the fresh match-up.
Given the fact that these two have yet to have a singles match inside the squared circle, one can only imagine that the in-ring chemistry between Orton and Del Rio is simply amazing.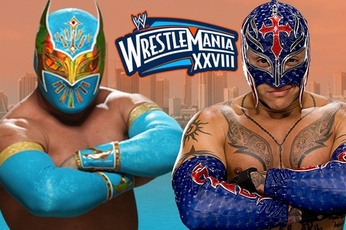 Sin Cara vs. Rey Mysterio
Upon the announcement that Mexico's own Mistico signed with WWE—thanks to Triple H— last March, the first thought that ran through most wrestling fans' heads was that we'd finally we able to see a dream match between Mistico and Rey Mysterio come to fruition.
While Sin Cara may not be well adapted to the WWE style of matches at this point in time, he is still amazingly talented and holds major potential as a young star.
I used to be critical of Mysterio and his ability to overshadow rising talent, but I've since grown to like him on Monday nights with him putting over the likes of R-Truth, The Miz and Alberto Del Rio.
Unfortunately, both masked luchadors are out with serious injuries. Mysterio took time off in August for a required knee surgery, while Sin Cara was sidelined at Survivor Series following a awkward fall to the outside.
By the time WrestleMania 29 rolls around, Mysterio and Cara will be more than ready to go in front of the New Jersey crowd. There were original plans to break the record for most masks worn at a single event with these two, so I wouldn't be surprised if that was still the case come next year.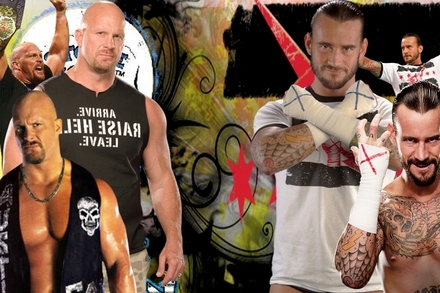 Stone Cold Steve Austin and CM Punk
During CM Punk's time as a ruthless heel who ran the Straight Edge Society, he cut a promo on Stone Cold Steve Austin's popular actions during the Attitude Era on the 900th episode of Monday Night Raw in mid-2010.
Although Stone Cold's music hit the arena and signaled that he indeed was in the building, the whole ploy was designed as a comical joke on Punk's behalf.
It was from that point on that many die-hard wrestling fans (myself included) wanted to see Punk vs. Austin in a match for the ages. Punk's straight-edge personality would work perfectly with Austin's beer-drinking persona. Their chemistry in the ring and on the mic would be undeniable.
Last summer, more comparisons were drawn when Punk began to speak his mind on television and develop a more rebellious attitude. The two were even involved in a hilarious backstage segment in June, leaving the WWE Universe dying for more.
Recently on Twitter, Punk stated he'd like to challenge Austin to a match at WrestleMania 29, which Austin replied to by saying he should get by WrestleMania 28 first.
Both parties have been open to the bout, especially if this were to be Austin's first match back in ten years.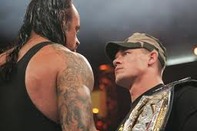 Undertaker and John Cena
For years now, I've been eagerly waiting for John Cena to challenge Undertaker and his legendary streak at WrestleMania.
Usually, both icons have other conflicting rivalries at Mania that have kept this match on hold, but there seems to be no better time than WrestleMania 29 to allow this dream match to become a reality.
If you can recall, Undertaker and Cena had a brief rivalry in mid-2003 over on SmackDown, but that was when both main-eventers were wrestling as their alter-egos. Imagine the hype for this bout a decade later, when everything is at stake between two future WWE Hall of Famers.
One issue that most people had with this match was the fact that John Cena never loses clean, which would suggest that he'd break the 20-0 streak of the "Deadman."
However, Cena shockingly took a clean loss this past Sunday to The Rock, so it seems that the Cenation leader is indeed vincible after all.
Personally, I'd throw in a submission stipulation since neither man has tapped out significantly in a very long time, but that's just my two cents. If we were to see this bout occur at WrestleMania 29, Taker's streak would never before be in more jeopardy.
Brock Lesnar delivers an F5 to The Rock.
We've witnessed more history in the past two days than in the last year, which is exactly where this match stems from.
In the opening segment of last night's Monday Night Raw, The Rock declared that since he has accomplished his goal of defeating John Cena, he will now shift his focus to the WWE Championship.
If anything, it could help reinstate prestige into the WWE Championship, so this isn't a bad move whatsoever by Rocky and Creative.
At the conclusion of the show, Brock Lesnar made his shocking return to WWE and laid waste to John Cena with a brutal F5. While Cena taking on Lesnar would an awesome Mania match-up, I don't want to see another year of build-up for a match, especially if Lesnar will be on television twice a month.
The story here could involve Rock's long road to winning back the WWE title against a man he's never defeated, Brock Lesnar, at WrestleMania 29.
Sure, it may do major damage to the young guys and their spot on the card, but it's not set in stone that this anticipated rematch must be contested over the prestigious title in order to take place.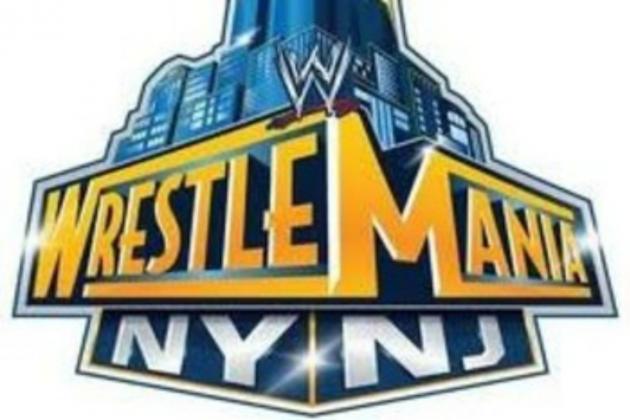 WrestleMania 29
As previously stated, none of the aforementioned match-ups are in any way confirmed for next year's WrestleMania 29 event, but merely one fan's predictions of what the card may shape up to be.
If booked and built correctly, WrestleMania 29 has the potential to outdo WrestleMania 28, which also showed major signs of greatness.
Of course, anything is possible when it comes to the WWE.
We might very well see another shocking return next week or witness one of the top player's hang up their boots for good. As WrestleMania 29 slowly draws near, the cards were gradually fall into place and hopefully in the way we want them to.
Does one of these bouts not belong? Are there any other matches you'd like to see come to fruition at WrestleMania 29?
Drop a comment below with bouts you'd like to witness next year in New Jersey, as well as your thoughts on my suggested card. As always, your criticism and overall feedback of my piece is greatly appreciated.
GSM out.
Visit my website at Next Era Wrestling as well as my WrestleRant and Spoilers podcasts for more of my thoughts and writings, along with WWE/TNA news, rumors, reviews and more.