5-Star QB Max Browne to Announce Wednesday: Pros and Cons of Each Finalist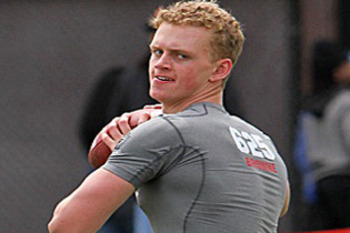 The Seattle Times and Rivals.com are reporting that the nation's No. 1 QB prospect, Max Browne, will announce his college decision tomorrow evening. According to the Seattle Times, the finalists are USC, Oklahoma, Alabama and Washington.
Browne, at 6'5" and a bit over 200 pounds, combines excellent mechanics and fabulous size, along with an effortless quick release, solid arm strength, accuracy and touch.
For this read, I'm going to give you the pros and cons for each of Browne's finalists.
Washington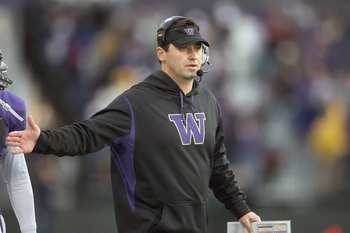 Otto Greule Jr/Getty Images
Pros: The Huskies are the "home" school for Browne, as he hails from Skyline High School in Sammamish, Washington. The distance to Seattle and the Huskies' campus is only a quick half-hour drive.
Browne would get to stay at home and be coached by Steve Sarkisian, the UW head coach, who specializes in developing quarterbacks.


Cons: The Huskies signed two QBs in their 2012 class, Jeff Lindquist and Cyler Miles. Plus starting QB Keith Price will still be on the roster when Browne arrives, so it would be hard to start as a true freshman.
Washington also is a step below the USC's and Oregon's, as far as talent and ability to win the Pac-12 goes.
Alabama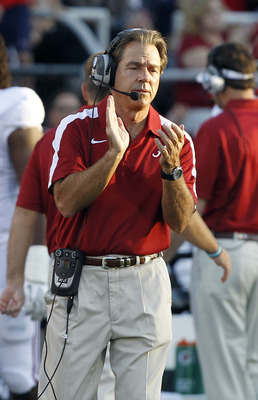 Butch Dill/Getty Images
Pros: The Crimson Tide, for starters, is an SEC school. The chance to play in the best conference in college football is a sure positive. Former Washington offensive coordinator, Doug Nussmeier, is now at Alabama.
Also, Browne would have a staunch defense to support him, would be surrounded by NFL-caliber talent and would most likely be able to compete for both SEC and BCS championships.


Cons: Tuscaloosa is a long ways from Sammamish, Washington and would likely be a culture shock for Browne.
Also, Alabama is not exactly known for producing top-flight QBs, and the offense is usually based on the power running game and conservative passing plays.
USC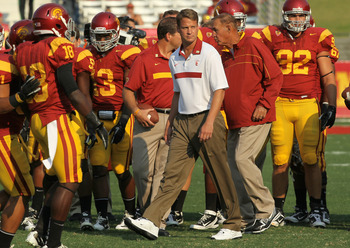 Stephen Dunn/Getty Images
Pros: Browne has a brother in the Southern California area, so he'd still be close to family in Los Angeles. USC also is in line to compete for many Rose Bowls going forward.
The Trojans have a ton of talent on the roster, and USC runs an offense that is a pro-style attack, which would prepare Browne for the NFL.


Cons: After Matt Barkley leaves, the QB job will likely go to either Cody Kessler or Max Wittek, who are both just redshirt freshmen.
So a redshirt year and season of waiting would commence before Browne really is in line to start, at the earliest, which might not be what he wants.
Oklahoma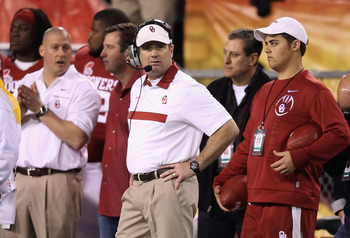 Christian Petersen/Getty Images
Pros: Browne seemed to really enjoy his trip to Norman last month and hit it off with Josh Heupel. Heupel is the QB coach and offensive coordinator at OU, so he would be dealing exclusively with Browne.
The Oklahoma offense is QB friendly and it's last two QBs, Sam Bradford and Landry Jones, put up record-breaking numbers. The roster has solid talent and the Sooners are always in the BCS mix.


Cons: Norman is a stretch from the northwest and Browne would face a culture change, as he would at Alabama. Also, Oklahoma had some rifts in the program last season. Even Mario Edwards stated that the players themselves told him negative things about the program during his visit to Norman last year.
So there are some questions of unity and trust in Norman.
Keep Reading