Bantamweight Prospects the UFC Should Sign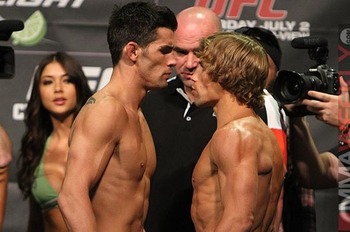 MMAweekly
We continue the "Prospects the UFC Should Sign" series, which will take us division by division, looking at the top prospects that should be signed by the UFC.
The bantamweight has quickly become one of the most exciting divisions in the UFC. This has been done with a smaller number of fighters than most divisions possess.
As the division grows, new faces and prospects will need to be acquired in order to continue its expansion.
Here are five bantamweights the UFC should sign soon for the bantamweight division.
NOTE: Strikeforce and Bellator fighters were not considered.
Jimmie Rivera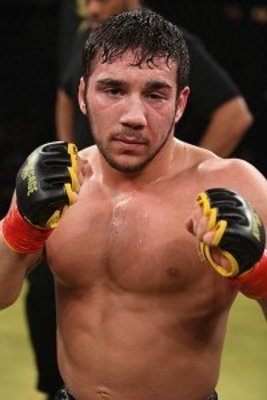 sherdog.com
Some may remember Jimmie Rivera for his time on The Ultimate Fighter, where, in the preliminary fight, he dominated eventual finalist Dennis Bermudez but succumbed to defeat.
"El Terror" is a very talented prospect, holding an 8-1 record. He has fought in popular promotions, such as Bellator, Ring of Combat and King of the Cage. Although most of his wins have come by decision, he has beaten notables such as Abel Cullum and current UFC talent Jared Papazian.
Despite the lack of finishes, he does possess dangerous hands and a solid submission game.
Josh Hill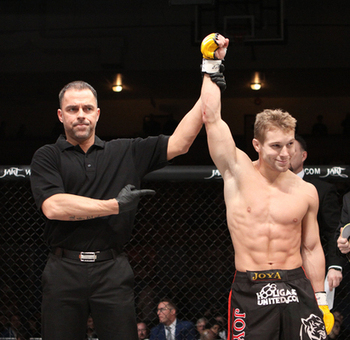 tapology.com
Josh Hill is another guy that, although he wins most of his fights by decision, is exciting and promising.
The Canadian is 8-0 at this point in his career, using a solid striking game to dictate the rest of his game. He has notably knocked off Eric Wilson and Federico Lopez thus far in his career.
A UFC contract could be in his future, as Canada is set to host three events this year. There is more than enough room to sign him and let him compete on one of the cards.
Yusup Saadulaev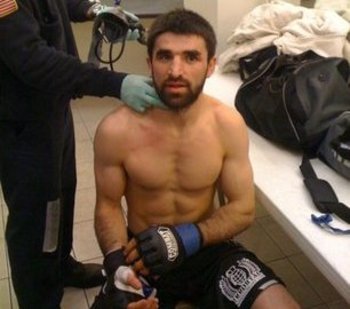 tapology.com
DREAM veteran Yusup Saadulaev is a very promising prospect who has already faced the bright lights of a top MMA promotion, so he is more than likely ready.
"Maestro" is 9-1 in his career, choosing to submit most of his opponents (six). His only loss comes to another regarded bantamweight, Rodolfo Marques. In his latest bout, he knocked out Hideo Tokoro with a slam—an impressive victory to say the least.
The versatile bantamweight definitely deserves a shot should his DREAM contract expire.
Matt Smith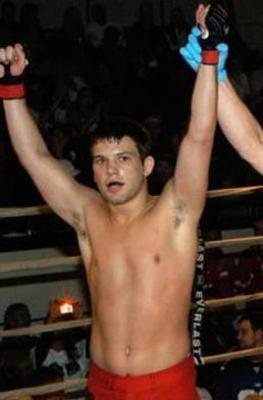 tapology.com
A Renzo Gracie student, Matt Smith has shown plenty of promise in fighting for the Global Fight League for a majority of his career thus far.
Smith is 8-2, only going to decision once in his career. The well-rounded Smith is a very solid ground fighter, mixing up strikes and submissions to make his opponents as uncomfortable as possible.
He is probably a win or two away from a call from the UFC, but is nevertheless talented enough to compete in the world's largest promotion.
Nick Mamalis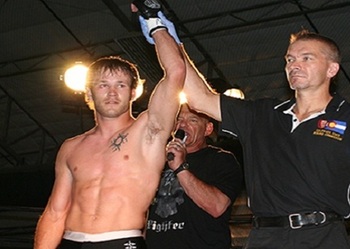 tapology.com
Nick Mamalis has over 30 professional fights, but at this stage, I would still consider him a prospect on the UFC's radar.
Mamalis is 23-8 (one NC) is his career, finishing 18 opponents by either knockout or submission. The Bellator veteran has notably put away Brandon Visher and Josh Rave so far in his career, which shows he is talented.
He is currently coming off of a loss to UFC veteran Nick Denis, so a couple of wins may be required before he is brought in.
Keep Reading