WWE WrestleMania 28: My Pick to Steal the Show Is Chris Jericho vs. CM Punk
March 29, 2012

When it comes to WrestleMania, stealing the show has always been limited to one or two matches that have the inherent ingredients to be better than advertised.
Living past their anticipation, a select few matches each year become candidates to overachieve in April given the cumulative star power and/or wrestling acumen involved. 
This year's show is a bit different, however, but in a good way. 
The entire card has been built around a single blockbuster match of John Cena vs. The Rock.  One of the positive residual effects of such a high-profile pay-per-view, heavily emphasizing one match, is the increased desire of a locker room of talented, ego-driven wrestlers to surpass a main event that did not require their services. 
Come Sunday, at WrestleMania XXVIII, anybody not named the Rock or John Cena could outperform the aforementioned grand finale as a mini myriad of great performers look to usurp the added spotlight. 
The Undertaker vs. Triple H match is used to being somewhere near the top of the card, and while this year is no exception, they are clearly not the biggest attraction at WrestleMania. 
Triple H has been known to internally demonstrate some level of insecurity stemming from the fact he was widely considered the wrestling equivalent of a good substitute teacher during the Attitude Era. 
In fact, Triple H only headlined one card during the height of the WWE's second boom period, and it coincided with Stone Cold Steve Austin being out of commission that year (WrestleMania 2000). 
Not nearly at the level of a Stone Cold, The Rock, or even The Undertaker, Triple H's career accolades will always come with the asterisk of what may have been given to him rather than what he earned—fair or not. 
With his reminders of his Attitude Era inferiority (in comparisons to the bigger stars of that era) coming back to haunt him as The Rock prepares to take center stage, nobody in Miami will be more motivated to be the talk of WrestleMania than Triple H. 
Daniel Bryan and Sheamus both have to have a top-tier match in order to further their already surging careers. Bryan has experienced more success in the last six months than in his entire WWE career, while Sheamus has returned to his dominant rookie form over the past several months.  
When one considers Bryan's unquestioned raw wrestling ability mixed with Sheamus' knack for a unique, brawling style, their world heavyweight title match will be sure to rise past occasion.
Even The Miz and Dolph Ziggler will have something to prove in a match that is otherwise singed with comedy that their potential should have no part of. 
This time last year, as we all know, The Miz was headlining WrestleMania XXVII.  Despite being one step closer to joining Cena as the "it" guy, 2011 became but a year of erosion for the former WWE Champion. 
This time last quarter was the same story for Dolph Ziggler, sadly with the same result.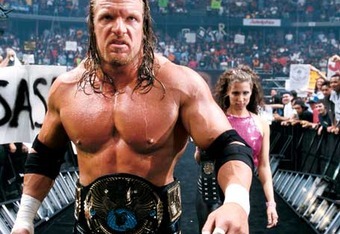 But with all the motivation permeating throughout what is expected to be a record-breaking pay-per-view, it's the pairing of the two most complete professional wrestlers that has the best chance to leave fans saying "Dwayne, who?"
While the build up hasn't been perfect, and the WWE Championship has not been nearly as coveted as it should be for this program, interest between Jericho and Punk has peaked in the last few weeks through Jericho's tasteless heel antics.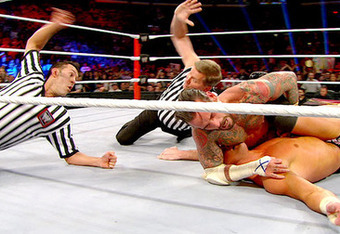 These antics have been made more effective by Jericho making tawdry comments about CM Punk's family via satellite, meaning Punk will have to wait until you pony up the dough on Sunday to get his revenge.
Punk and Jericho now have added firepower to not only deliver a flawless match but to have it mean something to the viewers. A story will be told through physically impeccable in-ring competition.
It has been well documented that there's no love lost between CM Punk and the Rock, and having the top match on the card would be icing on a cake that Punk would love to devour. 
Reports have surfaced in recent weeks that there's a strong possibility that Punk vs. Jericho may compete in the first ever WWE Championship match to open a WrestleMania. While this sounds underwhelming for the prestigious title at face value, the start of WrestleMania after a one year of hype will be one of the peak points for the show in terms of crowd participation. 
Expect both Jericho and Punk to run with this caveat and establish themselves as the opening main event if given the opportunity. 
Who is winning the war of words between John Cena and the Rock?  Tune into B/R Video to find out, and follow Big Nasty on Twitter @ThisIsNasty.