Andy Pettitte Returns to Yankees: Seven Predictions for His Comeback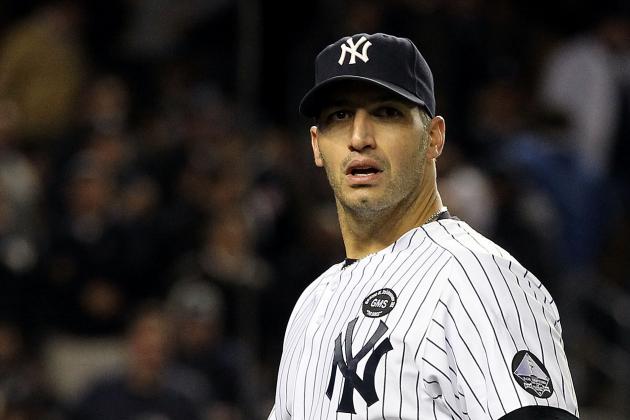 Al Bello/Getty Images

Andy Pettitte is coming back to the Yankees.
One of the members of the "Core Four" announced on Friday that he was coming out of retirement to join the team at its spring training facility in Tampa. Pettitte signed a minor league contract and will make $2.5 million if he makes the team..
If this seems all too familiar, a similar scenario played out for the Yankees in 2007 when Roger Clemens ceremoniously came out of retirement from the owners box in the middle of a game. Who could forget the famous YES broadcast when Suzyn Waldman emphatically proclaimed Clemens return? Although this announcement was not met with the same amount of fanfare, plenty of questions abound.
How will this work for Pettitte and the Yankees? Will his return be a success or an utter failure? Here are seven bold predictions regarding the Pettitte comeback.
Begin Slideshow

»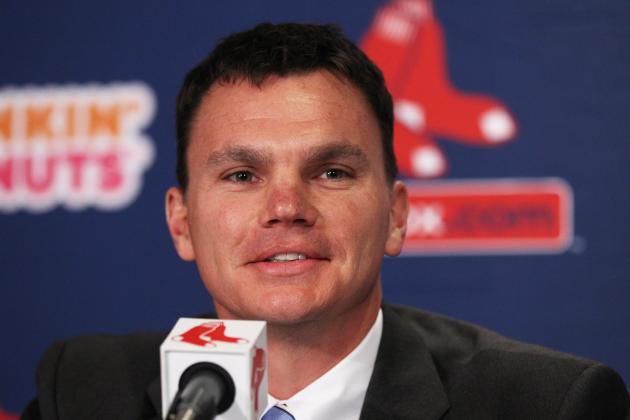 Elsa/Getty Images

The Red Sox hate being outdone by the Yankees.
If Pettitte has anything left in the tank, this signing will tilt the division power toward the Yankees. I think it is safe to say that the Red Sox won't take this sitting down. Expect Red Sox GM Ben Cherington to start making calls to see who is available on the starting pitching market.
Could Roy Oswalt's phone be ringing soon?
It was rumored earlier that the Red Sox were interested. However, Cherington has been reported saying he would not be adding any pitching this spring. It will be interesting to see what moves the Red Sox and the rest of the AL East make in light of this signing.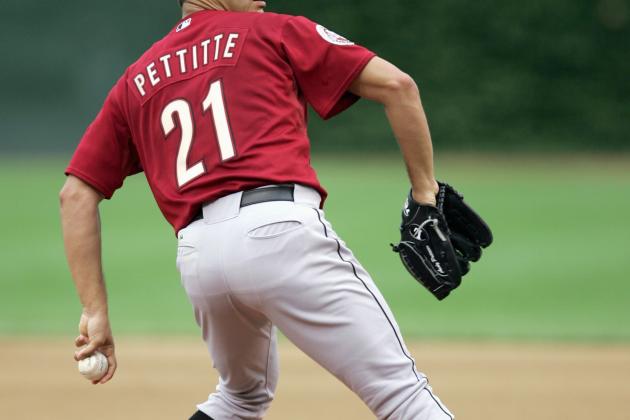 Jonathan Daniel/Getty Images

It will be very difficult for the 39-year-old Pettitte to win more than 10 games.
How hard will it be? He is coming off a year layoff and has not won more than 16 games since 2005 when he went 17-9 with the Houston Astros. His last full season in the league, 2003, Pettitte posted a 11-3 record. Respectable, yes, but the Yankees should not depend on him to be more than a fourth or fifth starter.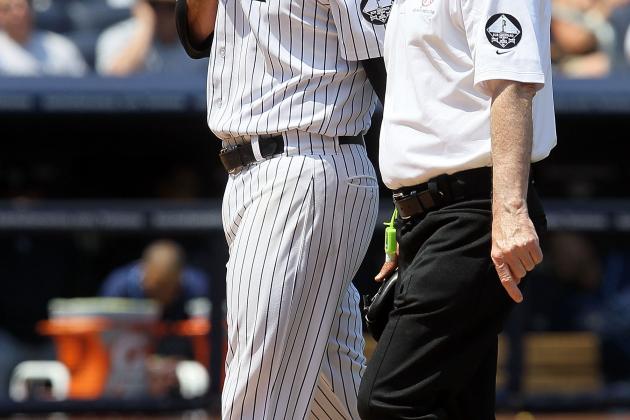 Jim McIsaac/Getty Images

There is a good chance that Pettitte will spend at least one stint on the disabled list.
He has been healthy for most of his 16-year career. He has averaged 34 starts per season over that span. He did miss a significant amount of time with the Houston Astros in 2004 when he only started 15 games.
How will Pettitte hold up after being out of the game for a year?
The Yankees are hopeful Pettitte doesn't suffer any injuries that will force him to miss significant time. He missed significant time in 2010 with a lingering groin issue. He wound up finishing 2010 with a respectable 11-3 record in 21 starts. If he avoids the disabled list, he may post his best season since his 17-9 mark in 2005.
Don't expect it, though!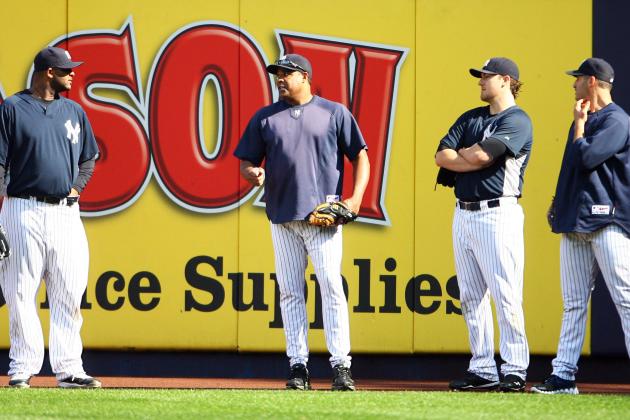 Andrew Burton/Getty Images

The return of Pettitte will be felt most by the young starters who were in diapers when he started his professional baseball career in 1991. Pettitte believes the Yankees have quite a stable of formidable young arms.
"There are a lot of young studs here,'' Pettitte said a few weeks ago in a New York Post article.
Having a player with the wealth of experience Pettitte possesses will undoubtedly help the maturation process of young Yankee pitchers like Ivan Nova and Michael Pineda. Pettitte has won five rings with the Yankees and has been to the World Series eight times.
Expect Pettitte to bring a positive influence to the Yankee clubhouse and for young pitchers to learn from his successes.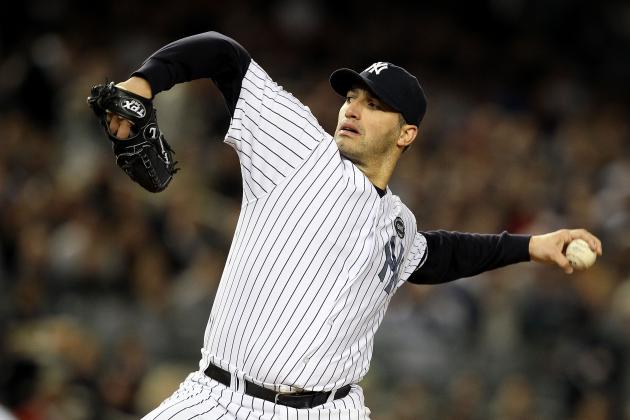 Al Bello/Getty Images

Don't expect the Yankees to use Petttitte in any other role than as a starting pitcher. The Yankees have seven pitcher vying for spots in the five-man rotation. It's expected that Pettitte will either make one of those spots or re-enter retirement.
Yankees GM Brian Cashman said in a New York Times article that Pettitte will not be offered any contract incentives and will only be a starter if he makes the club.
"We have a lot of good pitchers here," Cashman said. "You can never have enough pitching. It's a good problem to have."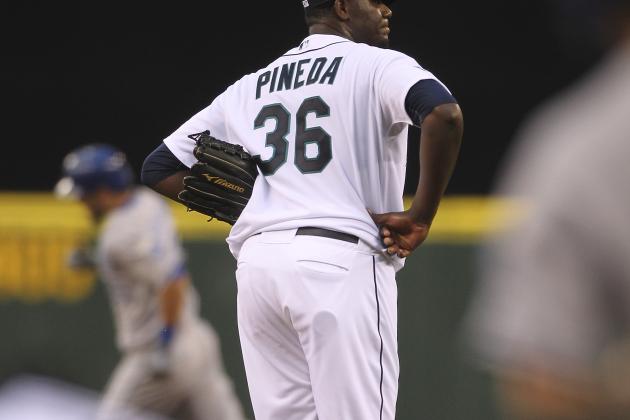 Otto Greule Jr/Getty Images

There are currently seven pitchers vying for five rotation spots. The top two rotation spots are occupied by Yankee ace CC Sabathia and the newly acquired Hiroki Kuroda. There is still a pretty strong competition for the last three spots that are being chased by Phil Hughes, Freddy Garcia, Ivan Nova and former Seattle Mariner Michael Pineda.
Who will be the odd man out?
Ultimately, two starters will be left out of the mix and the odd men out could be recently injured Garcia and Pineda. Garcia recently hurt his hand and Pineda has seen his velocity dip this spring and could use some extended spring training in the minors.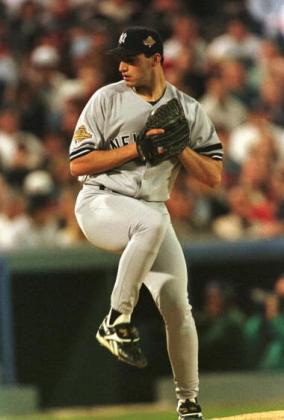 Doug Pensinger/Getty Images

If the Yankees find themselves in the postseason this October, you can expect Pettitte to play a huge role in securing their 28th world championship. Pettitte has won five rings with the Yankees and has been their go-to guy in clutch postseason games, going 19-10 with a 3.83 ERA in 42 games.
He has had some memorable postseason moments, including outdueling John Smoltz 1-0 in the pivotal Game 5 of the 1996 World Series.
If Pettitte can still pitch and the Yankees make the postseason, it's safe to say he will be a factor.