Bracketology 2012: Breaking Down Joe Lunardi's Latest Update
March 4, 2012

Andy Lyons/Getty Images
With March Madness already clouding our judgment and giving us night terrors, the only medication we find comforting is the Joe Lunardi Bracketology board.
With the regular season drawing to a close, the professor of the bracket is working overtime churning out what could be the wildest NCCA tournament in history.
Lunardi gave the college hoops fans another update to his board, and the frenzy that is the NCAA tournament has already begun because of it.
The No. 1 Seeds
Kentucky, Syracuse, Kansas, North Carolina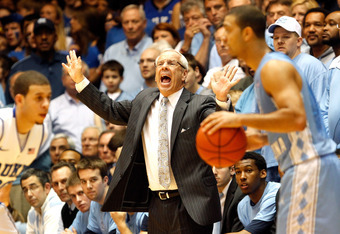 Streeter Lecka/Getty Images
As usual, I completely agree with ESPN's resident bracketologist, Joe Lunardi. While the fourth No. 1 seed will be argued, the top three teams should be no question.
Kansas may fall into question by the more casual fans, but seeing the Jayhawks get anything but the benefit of the doubt would be unlikely. If the Jayhawks are playing well and have a top-four record, they're a No. 1 seed.
Kentucky and Syracuse both have only one loss on their records and have looked unstoppable for the majority of the regular season. While conference tournaments will play into who holds their No. 1 seeds, Syracuse and Kentucky will be there no matter what.
The No. 2 Seeds
Michigan State, Duke, Missouri, Ohio State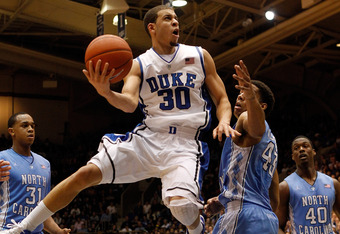 Streeter Lecka/Getty Images
Of all the teams in this group, the one that has a legitimate gripe about not being a No. 1 seed would be Missouri. At 27-4, they have the best record of any team not in the top four.
As good as Missouri has been, the players and teams can't forget about the bracket-busting abilities of perennial powerhouses like Duke and Michigan State. Stellar coaching year after year will lead these teams to push again for a Final Four appearance.
The dark horse in this group with far more potential than most fans give them credit for will be Ohio State. As long as Jared Sullinger is on the court for the Buckeyes, there is a good chance that they will make a series run at an NCAA title.
Who Really Deserved the Fourth No. 1 Seed?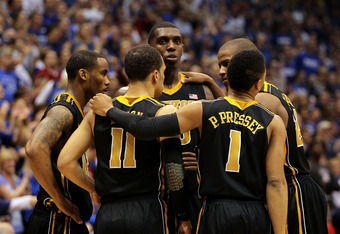 Jamie Squire/Getty Images
While the conference championships will obviously play a huge factor in who grabs the final No. 1 spot, the North Carolina Tar Heels locked up their spot by beating the NCAA tournament juggernaut Duke Blue Devils.
That convincing win was enough for most people to give the edge to North Carolina instead of Michigan State or Missouri. As much as the Spartans deserve the honor, if the Tar Heels drop out, it would have to be the Mizzou Tigers that jumped up.
If the Tigers win the Big 12 tournament, there will be no choice but to make Missouri a No. 1 seed in the NCAA tourney.
Check back for more on the NCAA Basketball as it comes, and check out Bleacher Report's College Basketball Page to get your fill of college basketball.