NFL Free Agent Safeties Who Deserve a Look by the Denver Broncos This Offseason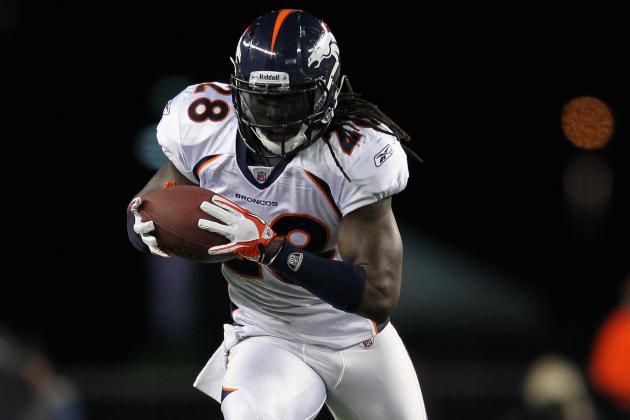 Jim Rogash/Getty Images
Quinton Carter was hit-and-miss last season, an upgrade via free agency will be the answer to the Broncos' woes in 2012.
The Denver Broncos are hurting at safety.
After losing Brian Dawkins to a neck injury late in the season, the Broncos were forced to start two rookie safeties, and it was ugly.
Rahim Moore and Quinton Carter have shown promise, but for now their games are still a work in progress, at best.
While it's unlikely that the Broncos will use a high draft pick on a third safety in two years, testing the free agent market seems like a promising possibility.
I have targeted three top safeties that the Broncos must consider when they shop for secondary help.
Begin Slideshow

»

Jonathan Daniel/Getty Images

Brandon Meriweather was recently linked to the Broncos via conjecture by The Denver Post's Mike Klis. Klis eyed Meriweather as a potential acquisition that the Broncos could pursue to bolster their inconsistent secondary.
But, I have some problems with Meriweather.
For starters, he was released by the New England Patriots last season. Not only was he released by the Pats, but he was acquired by the Bears, and only started four games all season. He appeared in a total of 11 games out of 16.
Meriweather also racked up $45,000 in fines for illegal hits.
However, Meriweather starred in two consecutive Pro Bowls in 2008 and 2009, when he was at the top of his game.
Head coach John Fox and defensive coordinator Jack Del Rio are both defensive minded coaches who would be ideal candidates for reviving Meriweather's career. If they do sign him, it will likely come at a reduced price tag to his $3.25 million, one-year deal with Chicago, and it would be surprising if the contract lasted beyond 2012.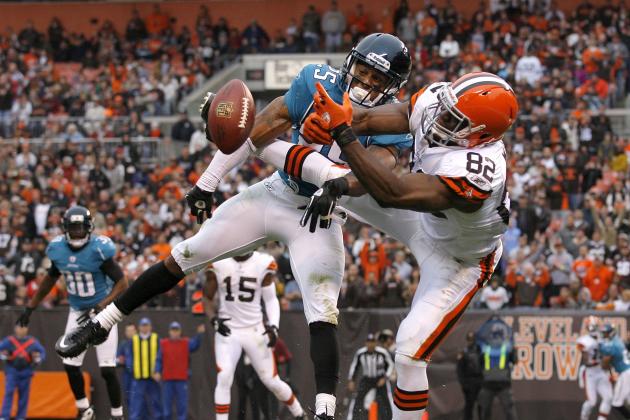 Matt Sullivan/Getty Images

Dwight Lowery would be a perfect fit for the Denver Broncos, reuniting Lowery with the coach who helped him transition from cornerback to safety, Broncos DC Jack Del Rio.
Lowery will be a hot prospect, as he is 26 years young, and proved to be very valuable for the Jags, shoring up gaping holes in their secondary last year.
Lowery is a playmaker at free safety. He recorded a couple of INTs and a fumble recovery for Jacksonville last year, and he would be a player right in the sweet spot as far as age and experience. He would help the young guys around him really mature, as well.
Lowery defends the pass exceptionally well and it seems like he is always in the right position to make a play.
The Broncos need this guy and should be willing to cough up the cash necessary.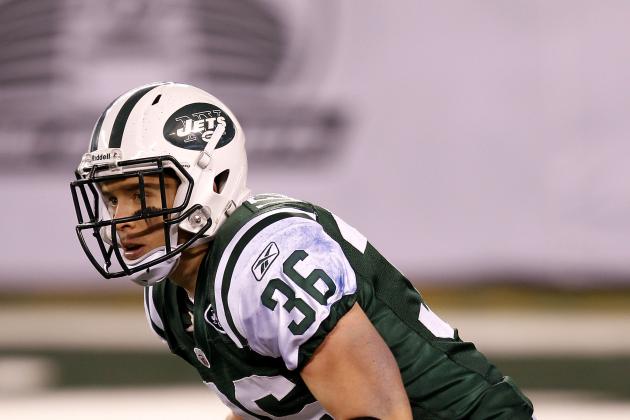 Chris Trotman/Getty Images

Jim Leonhard is a guy with a lot of heart and passion for the game. He is a hard worker and he's tough as nails.
He is also not a conventional safety. He's small at 5'8" and 188 pounds. However, he is a sound tackler and he is a pesky defender.
The downside for Leonhard is that he blew out his knee at the end of the year. It was a devastating blow, and it's unlikely he will get much attention in free agency until he's shown that he is back at 100 percent.
I like the blue-collar guy though. I think that once he has shown that he is back and ready to play, he deserves a look by the Broncos, especially if the Broncos move on without Eddie Royal.
Leonhard is a strong special teams contributor who can return kicks effectively. If he returns to form, the Broncos could get Leonhard back there fielding kicks in 2012.