NFL Combine 2012: Why Orson Charles Has Been Combine's Biggest Winner
February 25, 2012

Scott Cunningham/Getty Images
While the 2012 NFL Scouting Combine is just starting to heat up, there are already players making a good impact on their draft status.
One of the biggest risers so far has been Georgia Bulldogs tight end Orson Charles. While some had questioned his height and size, Evan Silva of NBC Sports is reporting that Charles measured out to 6'3" and 251 pounds.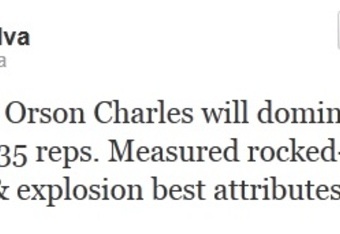 As you can see in Silva's tweet, he mentions the Georgia tight end's 35 reps. Charles out-ranked every tight end on the board in the bench press and every offensive lineman but David DeCastro, according to draft expert Dion Caputi.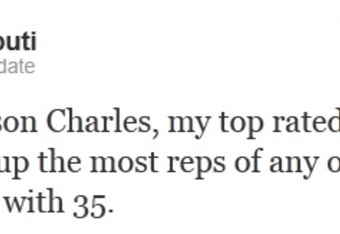 There were many teams that questioned whether the shorter tight end could be a difference maker on a team; the strength and catching ability he showed in college will be enough to make him the highest-chosen tight end on draft day.
Charles could sneak into the first round if a team buys into this concept that he could turn into a great joker tight end. He could stay in when needed and be an effective run stopper or shake off his run block and get open for a catch. Caputi sees the potential.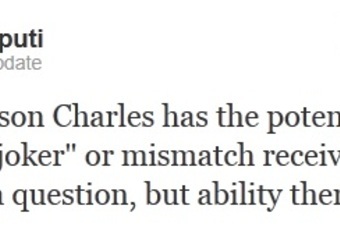 With all of the talk surrounding Charles, there is a real chance that a team buys into what he is selling and decides to take a late first-round pick on the Georgia star.
While many teams would be a solid fit for an athletic run stopper that can also pass protect and run routes, Bleacher Report Draft Expert Matt Miller has the New York Giants being a nice fit.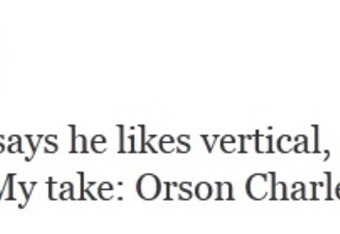 No matter where Charles lands, his outstanding performance on the bench press and his better-than-thought height may be enough to continue his climb up the board.
Check back for more on the National Football League as it comes, and check out Bleacher Report's NFL Page to get your fill of all things football.