WWE Elimination Chamber 2012 Results: CM Punk and the 15 Most Memorable Moments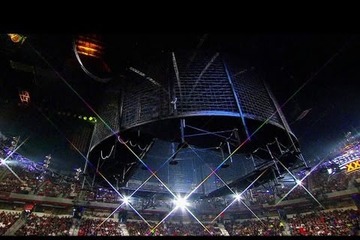 picture courtesy of videomotion-tv.net
Elimination Chamber is over and the event was a success like only those that lead up to WrestleMania can be. But like every pay-per-view there were moments that stuck out in our mind and grabbed our attention.
The Chamber PPV was a reminder that anything can happen and the fact that not only were people's predictions wrong, including some of my own, but that the WWE can still shock us.
Not everything is great on these lists, but tonight the moments that stuck out were overwhelmingly positive and prove that the WWE is willing to shake things up.
Begin Slideshow

»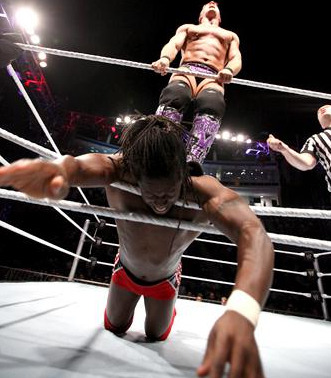 picture courtesy of videoproductionwwe.blogspot.com
Not every moment has to be a crazy spot or a shocking finish. The fact that Chris Jericho insulted Kofi Kingston in their match after making him tap out proves that they might work together in the future.
The WWE could just be using Kingston to get Jericho's persona over, but if that was the case then there is a good chance that Kingston and Jericho wouldn't have had a match on Monday night Raw. While Jericho is the best candidate for CM Punk's opponent at WrestleMania there is no reason he couldn't put someone like Kingston over as well.
It may just be the start of an eventual push for Kingston.
Every memorable moment list needs at least one that involves a move during a match. Nothing is going to beat John Morrison's leap down from the top of the cage, but that doesn't mean other wrestlers can't innovate.
There can be some debate about which spot stole the show, but the fact that Kingston used the cage to his advantage earns him a spot.
Leaping off the ropes, over Dolph Ziggler and then onto the cage before hitting a tornado DDT is something new to say the least and it should have fans talking for the next few days.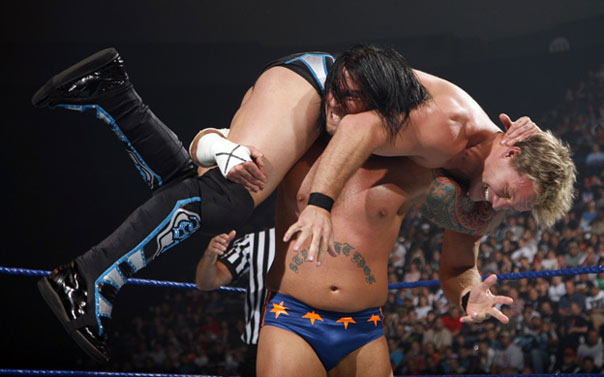 picture courtesy of fanpop.com
Almost every time a wrestler gets beaten in the WWE it is because of a three count. That didn't happen tonight when it came to CM Punk eliminating Chris Jericho.
Punk caught Jericho with a kick to the head and knocked him out cold. Yes Punk capitalized on Jericho's placement and lack of focus, but it was legal.
And it showed how dominant he was. He proved that in an Elimination Chamber match he could use the rules and the structure better than his opponents.
How is the WWE going to convince fans that Jericho is still on Punk's level after this? Tough to say, though it is worth watching Raw tomorrow night to find out.
picture courtesy of prorasslin.com
This wasn't a moment so much as a culmination of moments throughout the match.
CM Punk was able to eliminate three out of the five other competitors he faced in his Chamber match. Chris Jericho eliminated the other two.
There is no way that was by accident.
It showed Punk's dominance and showed Jericho as a tough veteran.
Punk was better.
This would never have happened a year ago and the fact that the WWE now has enough trust in Punk to push him this way in a match with someone like Jericho shows that they understand his impact in wrestling and with fans.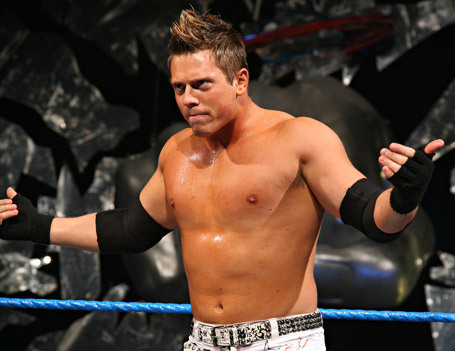 picture courtesy of allwrestlingsuperstars.com
Last year the Miz was in the main event at WrestleMania and he ended up winning.
In the months before he seemed to fall off the totem pole, but recently he is starting to catch fire again.
He did well in the Royal Rumble lasting a substantial amount of time and eliminating other competitors and at the Elimination Chamber he was the last person to compete in the cage with Punk.
Part of this was to not give a one-on-one match with Punk and Jericho away before WrestleMania, though another part has to do with the Miz's relevancy.
The WWE could have let Dolph Ziggler end up as the last man. He may have come short a few times while trying to win the WWE title, but he could have appeared to be a credible threat long enough to sell the match.
For whatever problems the Miz has with the WWE, he still has some clout.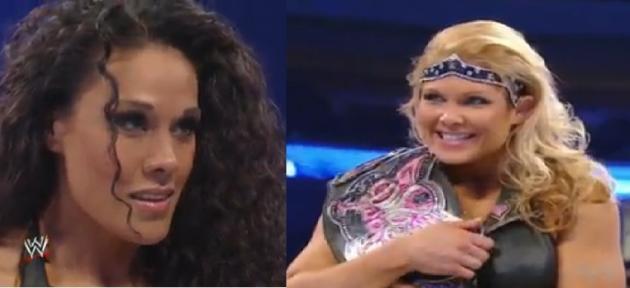 picture courtesy of arolemodel.com
Was the diva match short?
Yes.
Was it as terrible as it usually is?
No.
Beth Phoenix and Tamina Snuka showed us what can happen when the company allows two women who look like wrestlers and not under-muscled models wrestle. It didn't shake the world, but it did have a lack of stink faces and badly deployed wrestling moves.
That is a start.
Fans got to see Santino Marella do some ridiculous parodies of Rocky while getting ready for his Elimination Chamber match and even got a video of Cena training.
This isn't groundbreaking stuff, though it is welcome. Selling the idea, even in a silly manner, of wrestlers training for their matches helps to sell the product.
Getting the fans to believe that there is work put in, not just at the gym, but in the sense of preparing for a fight can only help the WWE in the long run. There is nothing about it that isn't kid friendly and it won't hurt the company's standing with adult viewers either.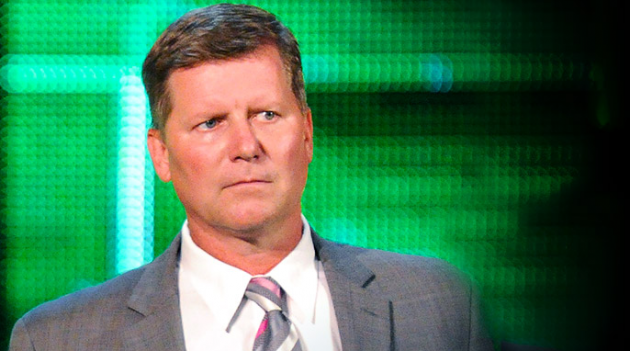 picture courtesy of wwe.com
John Laurinaitis made his character complete at Elimination Chamber. Not only did he prove that he had the intelligence and scheming brilliance to get the board of directors to keep him on as Raw's general manager, but he made his intentions on Teddy Long's job known.
Long has needed something new to do for some time now. He is a stale character who gets TV time only because fans need someone to appear to be in control of SmackDown. Having him face off against Laurinaitis makes sense and it is the final step for the Raw GM.
Laurinaitis may be a worm as a character, but he needs to have a thirst for power as well. This twist will get him there.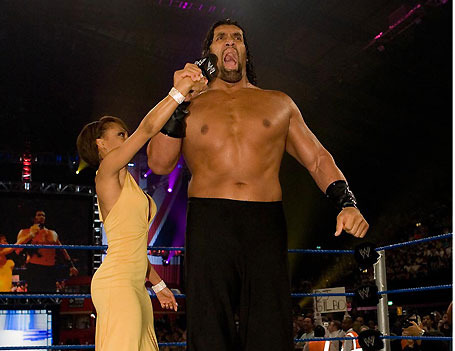 picture courtesy of mouthshut.com
This moment wasn't as memorable as it was a relief. Khali is a great ambassador for the WWE in India.
He just can't wrestle. No matter how great a marketing tool he is for the business he hurts the product every time he comes on their programs.
The WWE hasn't found a replacement for Khali in Jinder Mahal yet, though when they do it is a safe bet that even token appearances like this one will stop.
Khali may still be in the company, but fans didn't have to see much of him tonight.
And that made the PPV that much better.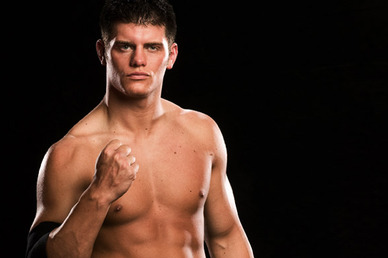 picture courtesy of stemcgwrestling.blogspot.com
It may not be as inventive as Kofi Kingston's use of the cage, though it does win points for how impressive it was.
Doing a moonsault is dangerous enough. Doing it to a standing opponent, and one as large as Barrett is even trickier. Rhodes was given some real credibility in the match and moves like the one he pulled against Barrett show why.
If he keeps showing that kind of improvement in his wrestling, then his future is only going to get brighter.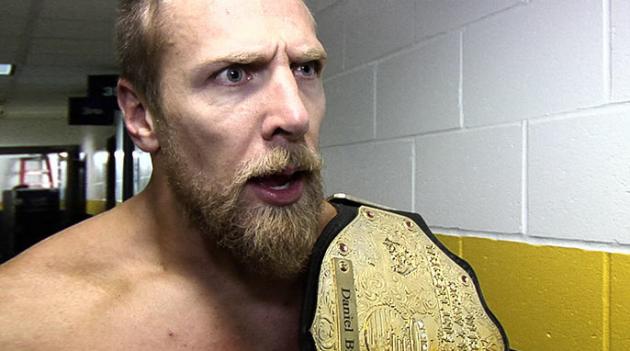 picture courtesy of daniel-bryan.net
As many people as Punk eliminated from his Chamber match tonight, Bryan eliminated one. He may have had his spots during the match, but he didn't get to pin or submit anyone except for his final opponent.
Bryan needs to look strong at least once before WrestleMania if fans are to have any belief that he can take his potential opponent. No matter who he ends up facing he can't sell the match seriously if he can't get a win that looks like he was a legitimate threat.
It needs to happen if the character is going to grow and it needs to happen before WrestleMania.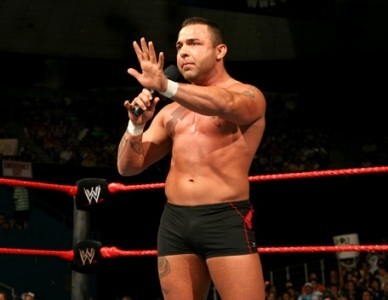 picture courtesy of ring-rap.com
For once Santino Marella was booked to look strong. He may not have been a hulking force during the match, but he made it to the end and the champion struggled to beat him.
This may just be the WWE's way of shocking the crowds. Last year Marella was the last man eliminated in the Royal Rumble by Alberto Del Rio in an effort to swerve the audience.
It may also have happened so that fans could accept Bryan winning against someone without appearing to have beaten a great opponent.
Whatever the case, the crowd was behind Marella and the WWE should make a note of it. It could mean good business for them if they do.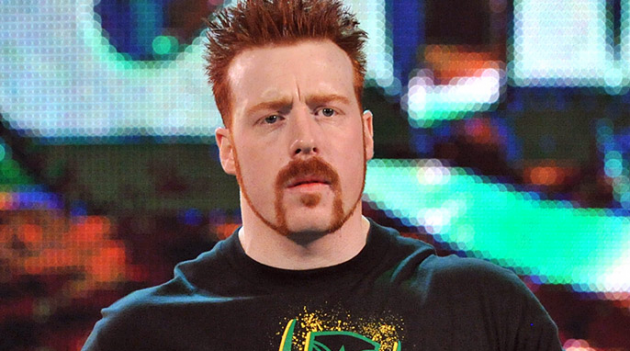 picture courtesy of wwe.com
Sheamus took out Daniel Bryan after the end of the SmackDown Chamber match and it is an indication that the Celtic warrior will be facing the world heavyweight champion.
How this will play out considering the angle that Bryan has with the Big Show has yet to be seen.
The difference between the two personas is striking.
Sheamus has been booked as a face who takes on all comers.
Bryan is a cowardly heel who uses loopholes in the rules to win.
Unless the WWE does something drastic there is no way that fans can buy the matchup being competitive, but at least we have an answer to what the Royal Rumble winner is going to do.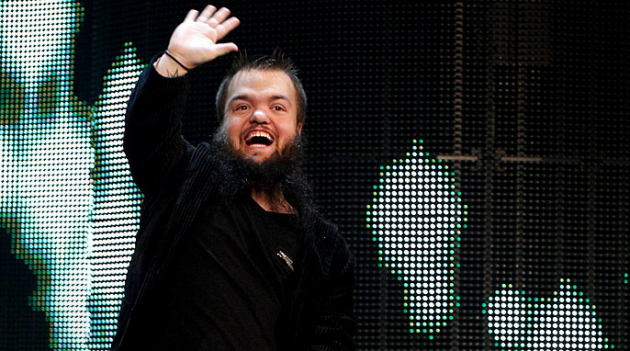 picture courtesy of wwe.com
This moment isn't one that should stick out even if it tells a story.
Both Vickie Guererro and Hornswoggle came out to support wrestlers that were facing off for the United States Championship. Even if Hornswoggle is hated by most older fans, he is loved by the kids.
It's obvious that the WWE wanted to use this to get Justin Gabriel, the wrestler he accompanied, some cheers.
There is nothing wrong with it and hopefully it is an omen of managers returning to the WWE.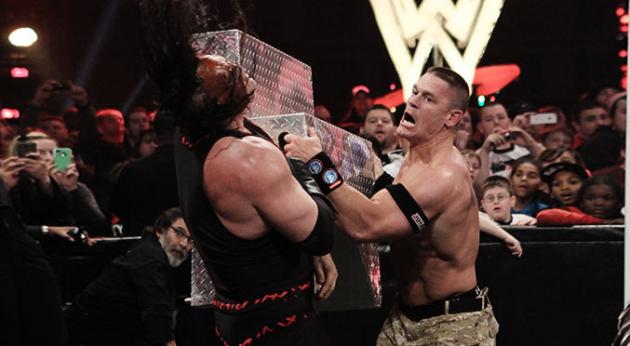 picture courtesy of fanpop.com
This memorable moment isn't a shocker.
Cena was never going to really turn heel and alienate his fans and the millions of dollars they bring the WWE. He was never going to lose to Kane either.
He was able to beat Kane and put him into the ambulance to close out the pay-per-view.
While the angle started out great, the main problem was that Cena was never going to fall into Kane's trap. The match was thrilling and the outcome predictable.
But it ended Cena's story with Kane and set up the match for the main event of WrestleMania and you don't get much more memorable than that.
Matthew Hemphill writes for the MMA and professional wrestling portion of Bleacher Report. He also hosts a blog elbaexiled.blogspot.com that focuses on books, music, comic books, video games, film and generally anything that could be related to the realms of nerdom.