Golden State Warriors: Ranking the 10 Best Individual Performances Thus Far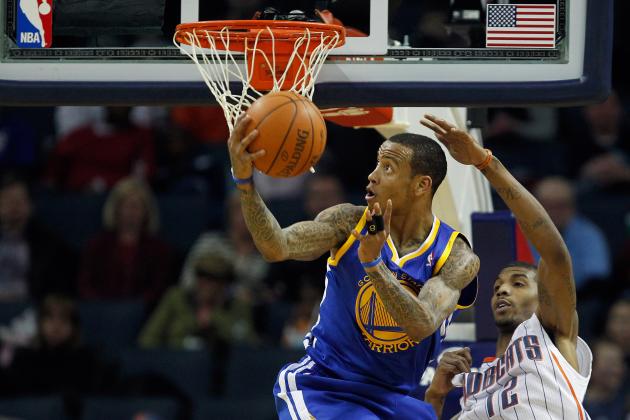 Streeter Lecka/Getty Images

The Golden State Warriors, with an 11-14 record at the time of this publication, have had their fair share of great individual performances, including the No. 2 and No. 5 performances of the season for all teams in the NBA. In fact, the Warriors have earned four games in the top 25 seasonal performances by themselves.
Using a purely objective method of evaluating performance, I've come up with the team's 10 best individual games so far.
You'll see a lot of Monta Ellis and Stephen Curry in this slideshow with a little bit of David Lee mixed in.
Read on for the performances.
Begin Slideshow

»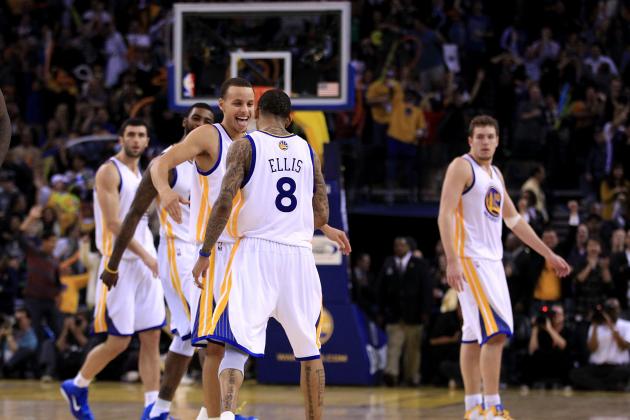 Ezra Shaw/Getty Images

Calculation
Game Score = PTS + REB + 1.4*AST + STL + 1.4*BLK -.7*TO + FGM + .5*FGM -.8*(FGA-FGM) + .25*FTM - .8*(FTA-FTM)
Where PTS=Points, REB=Rebounds, AST=Assists, STL=Steals, BLK=Blocks, TO=Turnovers, FGM=Field Goals Made, FGA=Field Goal Attempts, FTM=Free Throws Made, FTA=Free Throw Attempts
Explanation
Calculated by ESPN, this stat takes the box score accomplishments of individual players during individual games and makes them all count in weighted fashion.
Negatives are given for turnovers and missed shots while positives are given for all positive contributions.
The higher the game score, the better the performance.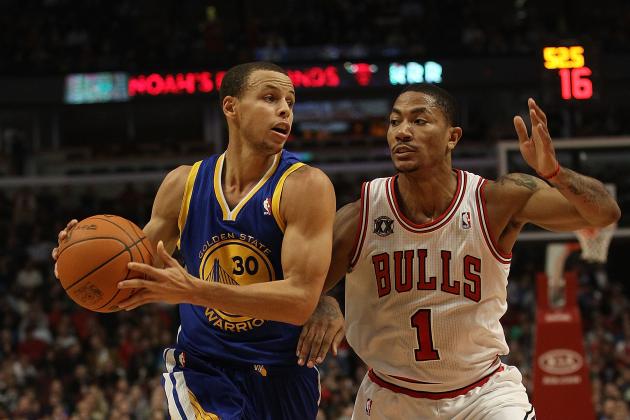 Jonathan Daniel/Getty Images

Date: December 26, 2011
Against: Chicago Bulls
Result: 99-91 Win
Stats: 21 points, 7 rebounds, 10 assists, 6 steals, 0 blocks, 4 turnovers
Shooting Performance: 7-of-12 FGs, 1-of-3 3Ps, 6-of-7 FTs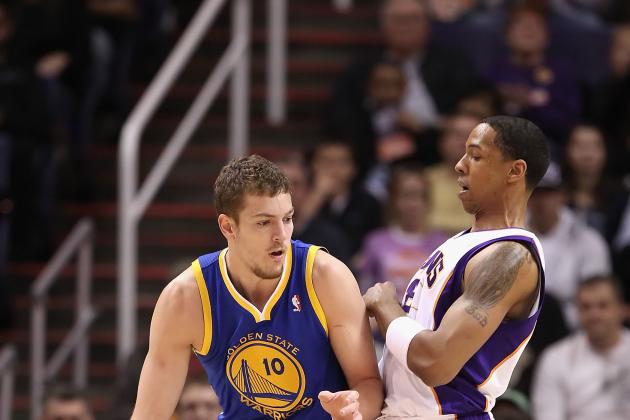 Christian Petersen/Getty Images

Date: February 13, 2012
Against: Phoenix Suns
Result: 102-96 Win
Stats: 28 points, 12 rebounds, 3 assists, 1 steal, 1 block, 2 turnovers
Shooting Performance: 13-of-22 FGs, 0-of-0 3Ps, 2-of-4 FTs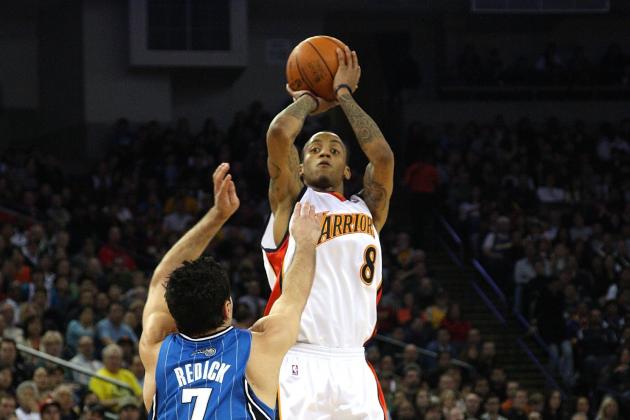 Jed Jacobsohn/Getty Images

Date: January 12, 2012
Against: Orlando Magic
Result: 117-109 Loss
Stats: 30 points, 2 rebounds, 11 assists, 1 steal, 0 blocks, 4 turnovers
Shooting Performance: 12-of-23 FGs, 3-of-8 3Ps, 3-of-4 FTs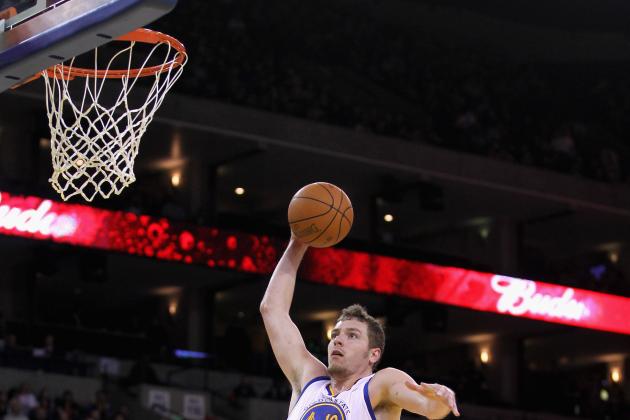 Ezra Shaw/Getty Images

Date: February 7, 2012
Against: Oklahoma City Thunder
Result: 119-116 Loss
Stats: 25 points, 11 rebounds, 10 assists, 0 steals, 1 block, 4 turnovers
Shooting Performance: 9-of-19 FGs, 0-of-1 3Ps, 7-of-7 FTs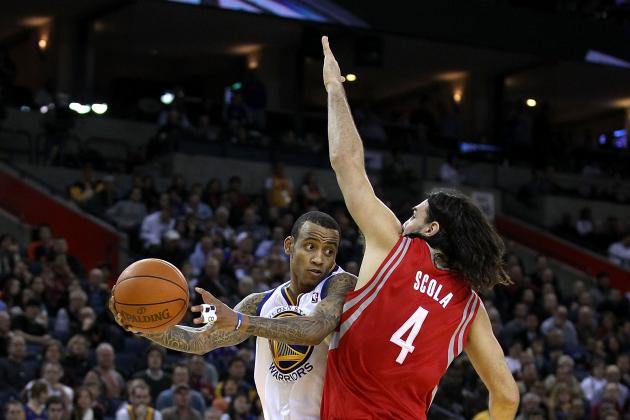 Ezra Shaw/Getty Images

Date: February 12, 2012
Against: Houston Rockets
Result: 106-97 Win
Stats: 33 points, 5 rebounds, 7 assists, 2 steals, 1 block, 2 turnovers
Shooting Performance: 13-of-23 FGs, 1-of-3 3Ps, 6-of-9 FTs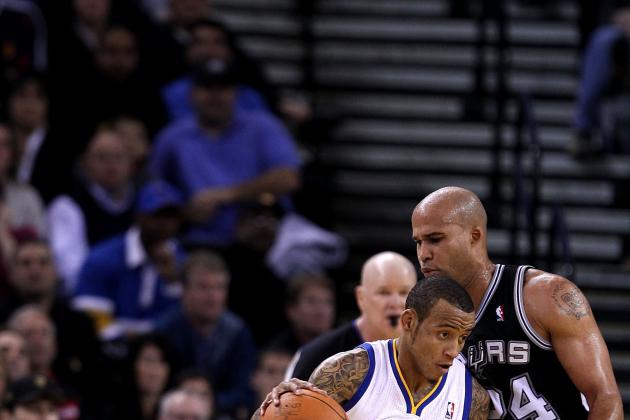 Ezra Shaw/Getty Images

Date: January 4, 2012
Against: San Antonio Spurs
Result: 101-95 Loss
Stats: 38 points, 2 rebounds, 7 assists, 2 steals, 0 blocks, 3 turnovers
Shooting Performance: 15-of-30 FGs, 4-of-8 3Ps, 4-of-4 FTs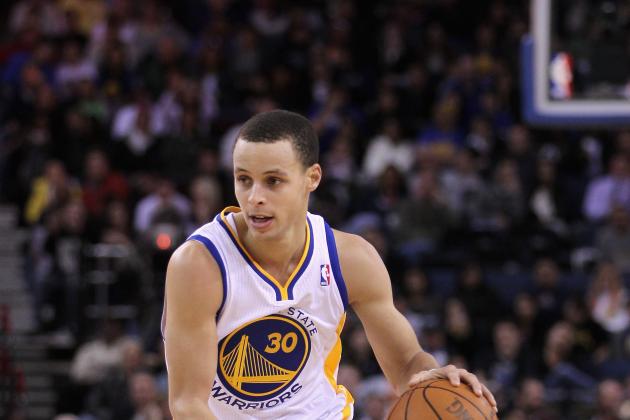 Ezra Shaw/Getty Images

Date: January 25, 2012
Against: Portland Trail Blazers
Result: 101-93 Win
Stats: 32 points, 6 rebounds, 7 assists, 4 steals, 0 blocks, 1 turnover
Shooting Performance: 12-of-19 FGs, 6-of-8 3Ps, 2-of-3 FTs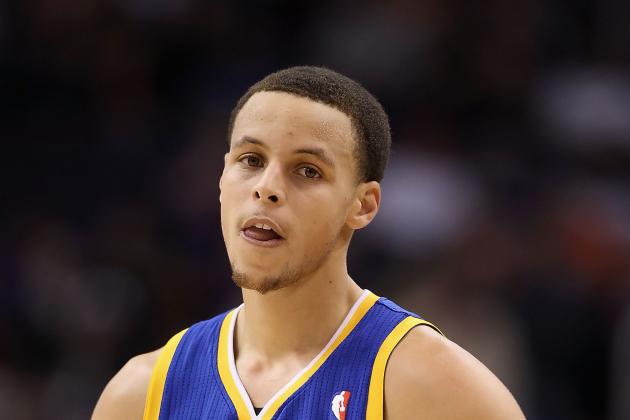 Christian Petersen/Getty Images

Date: February 2, 2012
Against: Utah Jazz
Result: 119-101 Win
Stats: 29 points, 4 rebounds, 12 assists, 3 steals, 0 blocks, 3 turnovers
Shooting Performance: 10-of-14 FGs, 2-of-5 3Ps, 7-of-8 FTs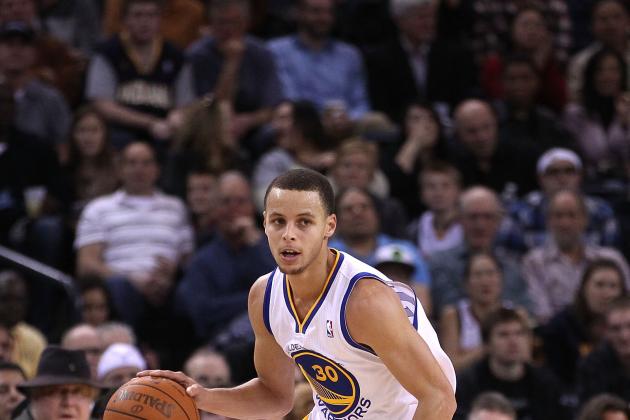 Ezra Shaw/Getty Images

Date: February 9, 2012
Against: Denver Nuggets
Result: 109-101 Win
Stats: 36 points, 7 rebounds, 7 assists, 0 steals, 2 blocks, 1 turnover
Shooting Performance: 13-of-17 FGs, 6-of-9 3Ps, 4-of-7 FTs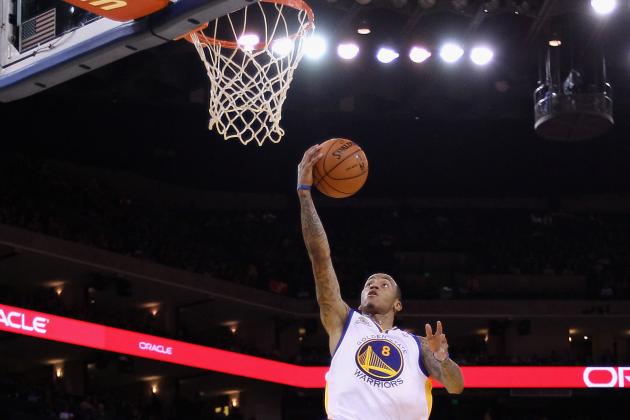 Ezra Shaw/Getty Images

Date: February 7, 2012
Against: Oklahoma City Thunder
Result: 119-116 Loss
Stats: 48 points, 7 rebounds, 2 assists, 2 steals, 1 block, 3 turnovers
Shooting Performance: 18-of-29 FGs, 3-of-6 3Ps, 9-of-10 FTs