WWE Power Rankings: The 7 Most Hated Wrestlers of the Current Era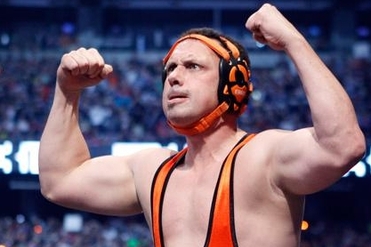 In the WWE, there have always been wrestlers we have loved to hate. Be it for their arrogance, their narcissism or just because they are a pain in the backside, wrestlers have always been hated.

Of late, though, there has been a dearth of hateable characters in the WWE. But it's not as if the WWE Creative team has not tried to push characters in that direction.The current era might not generate the hatred that was generated in the past, but there are some pretty good wrestlers who we love to hate.

In this slideshow, I'm going to look at the most hated active wrestlers on the roster.
So, who are the seven most hated wrestlers of the current era? Let's find out.
Begin Slideshow

»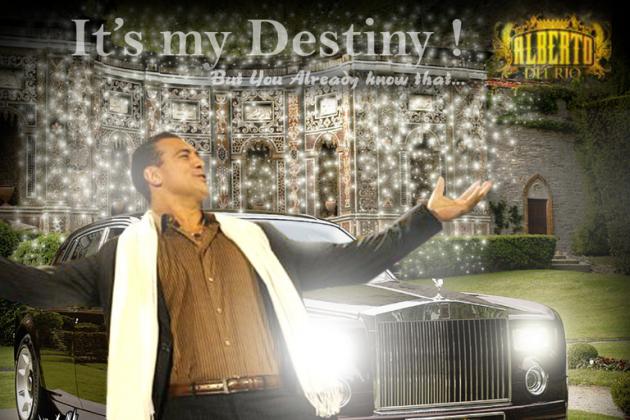 Mark Henry: Last year, after he was traded off to Smackdown!, he turned heel and started his Hall of Pain. He even went on to win the World Heavyweight Championship. Greatly booed back then, Henry lost steam after losing the strap. Plagued with injuries, Henry took a backseat. Now there have been talks of turning him face.

Christian: Mr. "One More Match" generated great heat throughout last summer in his feud with top babyface Randy Orton. Sadly, soon after his feud, he got injured and has lost a bit of momentum. Just like Henry, he's been touted to turn face after he returns from injury.
Alberto Del Rio: At first, he generated massive heat with his "destiny" talks. After a lacklustre WWE Title reign, and 2,435 "destiny" promos later, all he got was "go-away" heat. He did just that, as he got injured in late December and has not been seen since.

Michael Cole: If I could count Michael Cole as a wrestler, he would top this list. Thankfully, he isn't. But due to the amount of heat he generates, he had to be mentioned.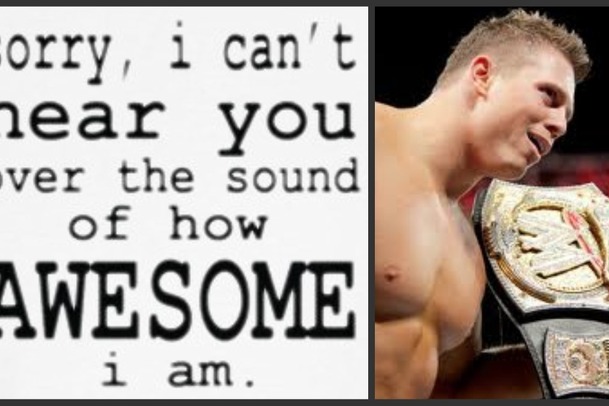 The Miz had an absolutely awesome (no pun intended) 2011. He main-evented WrestleMania, Extreme Rules, Over The Limit, Night Of Champions, Survivor Series and TLC.

His gimmick of being a narcissistic and cocky heel had been used so many times that nobody gave him a chance to make anything out of it. But due to sheer determination and exceptional mic skills, he turned out to be one of the most hated heels in the business.

You can see how people detest him when he shouts out his catchphrase. Still, the WWE Universe shouts "I'm The Miz and I'm awesome" along with him because they know that he indeed is.

The Miz would have been rated much higher up the list only if he wouldn't have lost the momentum that he carried into 2012. He main-evented last WrestleMania, but this year we don't even know if he'll have a place on the card.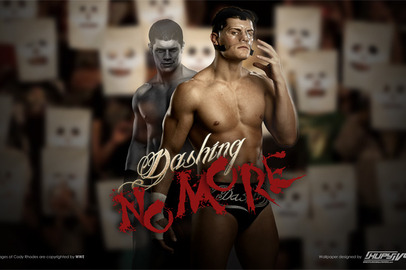 Cody Rhodes, in my opinion, is the most improved wrestler over the past year. Few people would disagree with me, and that's because Cody has come up a long way from his Legacy days.

After his "Dashing" gimmick ended courtesy of Rey Mysterio, Cody took a darker, more grotesque persona, wearing a face mask to cover his "broken nose."

Soon he started bringing paper bags to the ring, mocking the crowd for their embarrassing looks and implored them to cover their faces with those humiliating bags.
The shocking part? The crowd lapped all of it up. They proudly wore those bags.

That's the sign of a successful heel.

Later on, he would go on to win the Intercontinental Championship, bring back the traditional belt and now he's claiming to win the World Heavyweight Championship at Elimination Chamber and hold both the titles at the same time.

Rhodes has been extremely successful in his heel persona, and as of now, he is surely one of the most hated characters the WWE has to offer.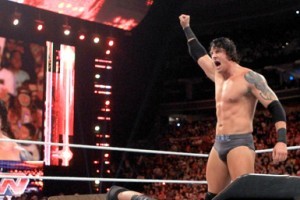 After his successful days as the leader of the Nexus, Wade Barrett fell into obscurity during his disastrous "Corre" days.

But late last year, he started his "Barrett Barrage," where he demolished his opponent in every match.
Later on, he used the always-successful formula of garnering heat: He took a top babyface out.

Barrett might have lost his feud with Randy Orton, but he gained a lot of heat. He was credited as the one to "injure" Randy Orton, and that certainly was something to brag about.

Barrett has been a heel throughout his career, and he certainly fits the part. His British accent enhances his already great mic skills.
Barrett certainly has cemented his spot as one of the most hated workers of the company.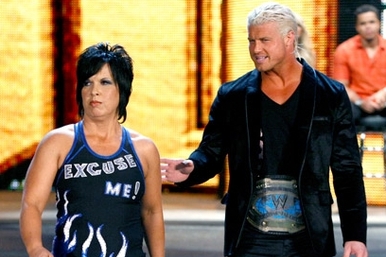 Dolph Ziggler wouldn't have made it so high up this list if it weren't for WWE's resident heat magnet, Vickie Guerrero.

Ziggler has worked tremendously, on the mic and in the ring, over the past couple of years to be the star that he is now. He is in a position to be a hated performer on his own. But adding Vickie Guerrero to the mix automatically makes Dolph even more contemptible.

While I think Vickie should separate from Ziggler and take another superstar to new heights of hatred, that certainly would affect Dolph.

Taking no credit away from Dolph, he has made a conscious effort to be hated these days with his new "Show Off" gimmick. Doing a headstand, doing situps in the ring and his ability to back it up in the ring day in and day out makes him one of the most credible heel performers in the WWE.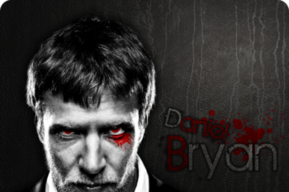 Daniel Bryan has made it big in the WWE.
Nobody expected Bryan to achieve even half the success that he has had, but he has defied all odds and is the current World Heavyweight Champion.

Bryan's slow heel turn started a couple of months back, just after winning the title at the TLC pay-per-view.

Gradually, his heelish persona became more defined, as he has managed to wriggle out of his many title matches against the likes of Mark Henry and Big Show. He even managed to escape the confines of a steel cage against both those behemoths at the Royal Rumble.

But the exclamation point of his heel turn came on an episode of Smackdown! when he brought his "girlfriend" AJ out at ringside for his title defense against Big Show and indirectly caused her "injury."

His willingness to get himself disqualified, his denial of saying "I love you" to AJ and his constant use of her as a pawn for his protection has caused Bryan to be a despicable heel.

Although, he has not yet come close to his American Dragon days in Ring of Honor, once Bryan turns into a full-blown heel, he is only going to become better.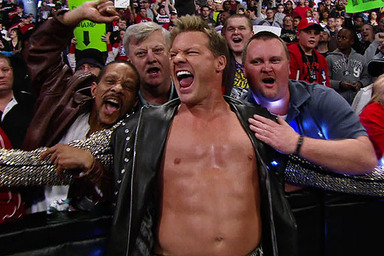 Such is the greatness of Chris Jericho, that in less than 45 days of his return, he is already one of the most detested men in the company.

When any legend comes back, he's always going to be a face, regardless of how he left. But on the very day he returned, Jericho already had some jeers coming at him. And that was without saying a single word! Week after week, the boos grew louder, and now we absolutely love to hate him.

That's just his personality; Jericho can play up to the crowd like no other, he can have the fans eating out of the palm of his hand.

Jericho has already cemented his place as the top heel in the company, and I don't think anybody is going to topple that spot anytime soon.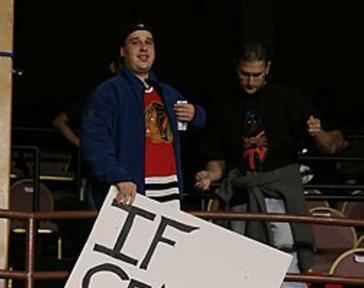 The face of the WWE is the most hated man of the current era.
Oh, the irony.

A lot has been said about John Cena. The debates about him are endless. He's an enigma.
When Cena turned to "SuperCena," he had a 50-50 split in his fanbase. While the men booed him, the women and kids cheered him on.
Now it's changed to 90-10. Nobody likes him, so much so that if he actually turned heel, he wouldn't be booed so much.

The reasons are endless as to why people hate him, primarily the fact that he doesn't ever lose cleanly.

The "Let's go Cena" chants are being drowned like never before. In fact, during the last episode of Raw, a "We all hate you" chant broke out.

On April 1st, the words we're going to hear loud and clear during his big WrestleMania match with The Rock will be:

"CENA SUCKS!"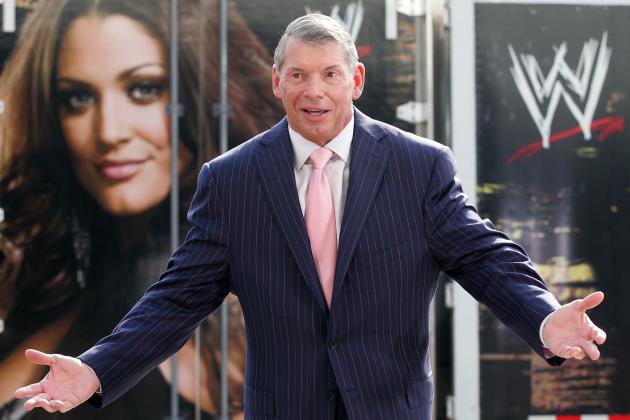 Mark A. Wallenfang/Getty Images

That's all, folks.

Thank you for reading! I'd love to hear your list of the most hated wrestlers of the WWE. So hit the comments section and let me know!

Cheers!