Jeremy Lin and the Biggest Manias in Sports History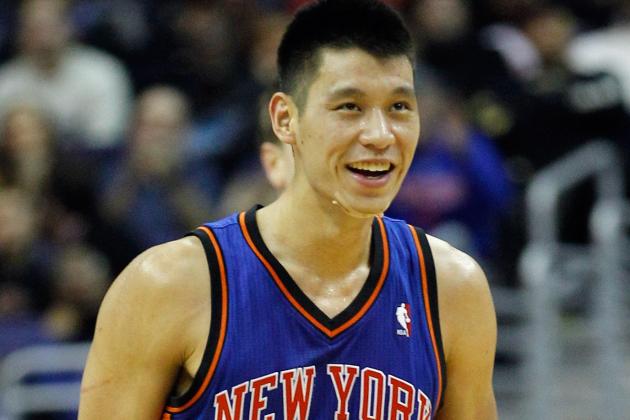 Rob Carr/Getty Images

All the elements were there, right down to that little ditty about Jeremy Lin sleeping on his brother's couch: No scholarship offers out of high school. Undrafted, benched, waived, cast aside. No guaranteed money.
You know all this though, because you've had it told to you again and again over the last week. Each part of his humble beginnings became tabloid fodder, a fuel for the mania that has swept MSG and the nation as Jeremy Lin continues to defy expectations.
We like underdog stories, and Lin's is great one, which also happens to be unfolding in the country's biggest media market. The 38 against the Lakers? The 28 points over Utah and the eye-opening 25 he dropped on New Jersey? Those were the sparks, but Lin's backstory and background were the kindling for the ratings-boosting fire that now burns strong on TV and talk radio.
Make no mistake, "Linsanity" isn't just a cute headline to sell papers on Manhattan street corners—it's a legitimate sports mania. In The Year of Tebow, we now have a new darling to add intrigue to the dull part of the NBA season and cure our post-football hangover.
As sports fans, we just have a way of getting swept up in such stories. And while nobody knows for sure how long Lin's hype and double-digit scoring ability will last, it's a fact that he won't be the last person we fawn over. The proof is in the past.
Begin Slideshow

»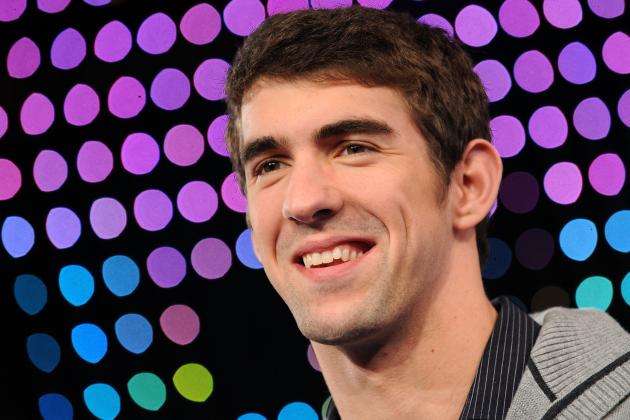 Bryan Bedder/Getty Images

The above picture is from a Phelps appearance on MTV, when the the wunderkind of the Beijing Aquatic Centre was making his victory lap across every media platform imaginable in the summer of 2008. And we watched.
We watched Phelps on daytime talk shows. We watched his "aww-shucks" face grace late-night stages. We saw him on supermarket tabloid covers, the Hollywood A-listers pushed aside for a swimmer from Baltimore.
Phelps' run to eight gold medals captivated the country, and we wanted more and more of him throughout that summer. Olympic athletes' spotlight-time is one that burns brightly for about a month every four years. We just don't care about swimming, gymnastics or track and field if there aren't five rings associated with it.
But when they are, and national pride and world records are on the line, we obsess. Phelps is proof. He's is a still a big name with endorsements. But it's not anywhere near the level of four years ago.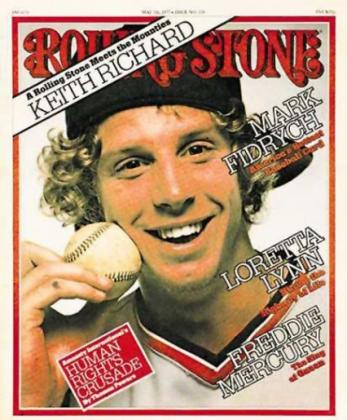 Yup, that's the cover of Rolling Stone. Fidrych may have been before your time, but this cover should tell you all you need to know about the mania surrounding this Detroit Tigers pitcher.
Think about it: Detroit Tigers pitcher...on the cover of Rolling Stone...in the 1970s, no less. The lead singer of Queen had to take a back seat in the same issue.
This obsession surrounded his 1976 rookie season, where he won 19 games and took home Rookie of the Year honors. But the big spark—much like Lin's 38 points over Los Angeles—was a nationally televised win over the Yankees, complete with his trademark "bird" antics.
The rest of his career lacked the sizzle of his first season, and he played his last MLB game in 1980. He passed away at the age of 54 in 2009.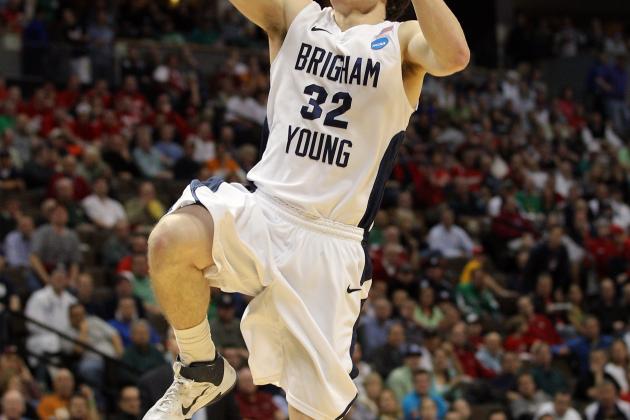 Justin Edmonds/Getty Images

Did a quick Google-search for "Jimmer mania." Got 470,000 results. Currently doing little to nothing of note for the downtrodden Kings, Jimmer's NBA days have failed to capture even a sliver of the luster that he had pacing the country in scoring at BYU.
Conventional wisdom dictates that the nation shouldn't care about a Mountain West Conference basketball team—it's just the truth, the ratings-driven truth. But there was Fredette, with his quirky name that became a verb ("Jimmered")—and all the accompanying media publicity about his life in New York and his brother the rapper and all the other facets that made him a mania.
Then again, he did win every big award out there in 2010-2011.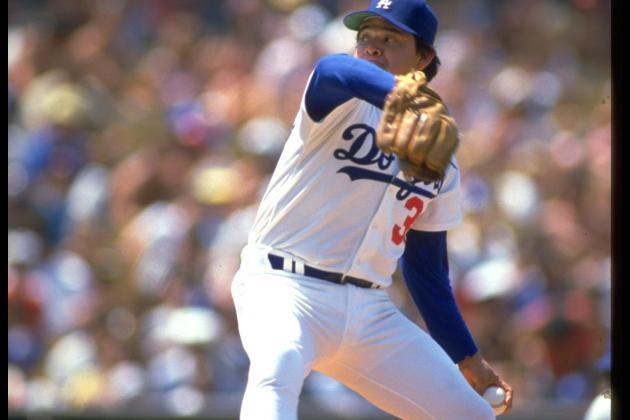 Mike Powell/Getty Images

What were you doing at age 20? Stuffing your face with cold pizza in college? Playing video games? Playing hookie from your Psych 301 class? Odds are, it wasn't winning the Cy Young and the Rookie of the Year award in the same season like Valenzuela did.
Nobody else has done that in Major League history. Oh, by the way, he won the World Series and the Silver Slugger award, too.
Yup, and you were eating cold pizza and skipping class.
Naturally, a breakout season like that will garner appropriate obsession, especially in star-driven Los Angeles. Valenzuela had a decades-long career and made six All-Star teams, but nothing was as bright as his beginning.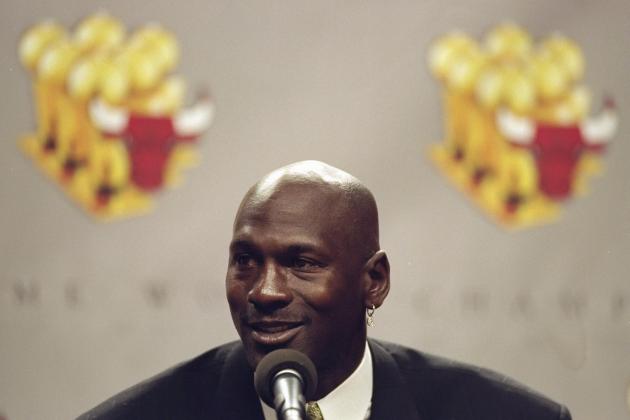 Jonathan Daniel/Getty Images

Sure, it was a marketing slogan, but who didn't want to "Be Like Mike" back in the 1990s? Ask kids now who their favorite NBA player is and you'll get more selections than frozen yogurt shops have toppings.
Kobe. LeBron. Howard. Griffin. Dirk ...
Back then, in the three-peat and repeat three-peat days, you wanted to be Mike. Kids on playgrounds from Manhattan, NY to Manhattan Beach, CA were sticking their tongues out and pretending.
And that's just one example of Jordan's power. Unlike Phelps or Strug, Jordan's mania lasted for years upon years. He's still obsessed over in a certain way. When news broke that he got engaged over the holidays, he and his beau became a major trending topic.
When you're the best ever, mania's shelf life is evergreen.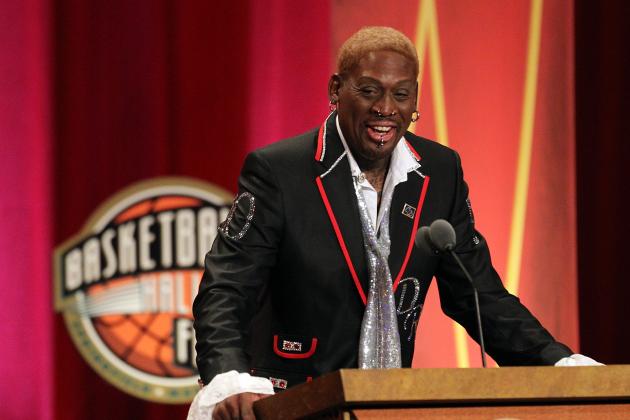 Jim Rogash/Getty Images

While Jordan was the superstar and Pippen dutifully played his Robin role, Rodman was off, well, being Dennis Rodman. In an era before Twitter, blogs and Lady Gaga, he was commanding media attention for stuff like this (yes, kids, that's him in drag).
If the Bulls were the Ninja Turtles, he would definitely be Michelangelo. If they were the cast of Friends: Phoebe, no doubt.
Still, the dude could rebound, and he was married to Carmen Electra for awhile (still jealous, Dennis).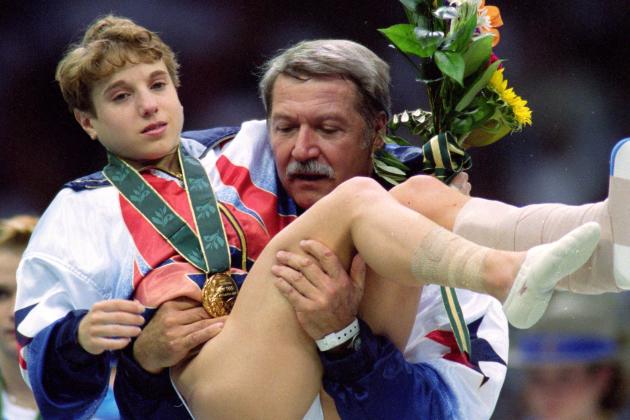 Mike Powell/Getty Images

That vault. That grit-it-out, one-legged, bail-out-her-teammates-and-win-gold vault. Watch it again. Go. See if you don't swell up with national pride as she serves up Russia a big fat dose of silver, despite being hurt.
The images of her being carried off after recording a 9.712 score remained iconic way past the 1996 Olympics. And as a result, she went on to be on the cover of Sports Illustrated and on the Wheaties box in addition to all other sorts of stories, interviews and commercials.
She can probably walk down the street in anonymity now, but there was a time when she was literally and figuratively on top of the world.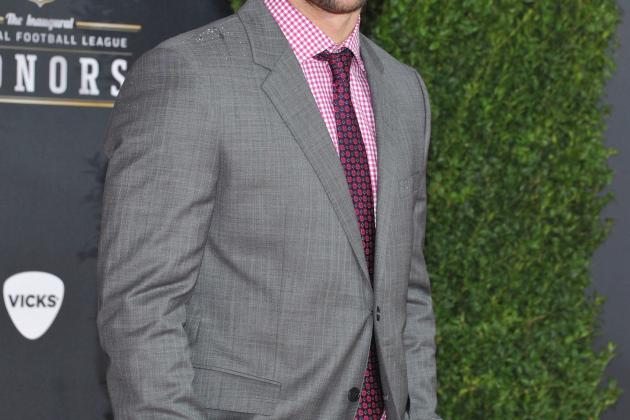 Mike Coppola/Getty Images

Who? (Kidding). If you have have flipped on your TV/checked your smartphone/opened a newspaper/turned a dial on your car radio/talked to anybody at a watercooler in the last year, you've absorbed "Tebow" in some fashion.
Unlike our examples here from decades past, we're still living inside Tebow mania right now. It may have subsided a little as the season came to an end, but once OTA's start—or if he starts dating someone—get ready for ESPN et al. to break up the NBA and MLB monotony with some Tebow—the ratings and pageview gift that keeps on giving.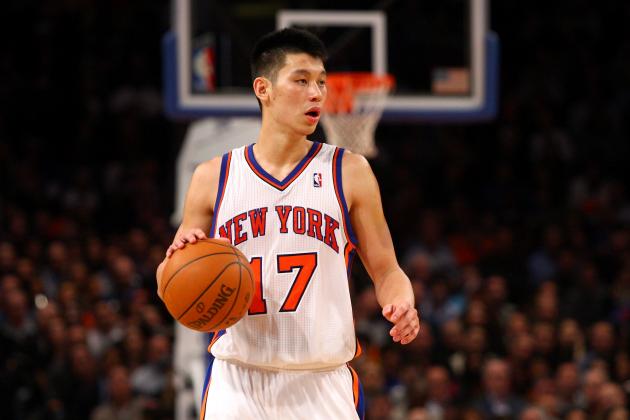 Chris Chambers/Getty Images

"Linsanity." If your name is a play on words in the media, you're officially a fad. As incredible as Tebow's story was with the comeback victories and so on during the 2011 season—it's still football, and football is king.
Bad regular-season NFL news will outdraw good regular-season NBA news every time.
So for a player like Lin to captivate us all during the boring stretch of the NBA season, that shows you how big his story has become. Instead of being overloaded with Andrew Luck stories as we progress up to April's draft, we instead have been given "Linsanity."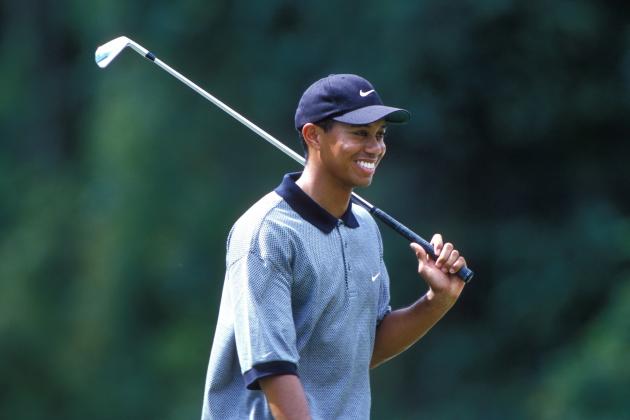 A. Messerschmidt/Getty Images

Look at him: young, happy, winning. This is Tiger at Pebble Beach in 2003, back in the good ole' days before image problems and getting upstaged by Phil Mickelson. This is when Tiger was making those awesome ball-bouncing commercials and punking everybody in his Sunday red.
Back in the Boom Years, Tiger was king. He was the most recognizable athlete in the world, and casual fans tuned into watch a sport usually reserved for old men and privileged country-club youth.
He made golf exciting, and we reciprocated by tuning in and buying the endless lines of products he endorsed. Still, even in time where everything seems to be going downward for him, go ahead and test his popularity.
Turn around while a friend or co-worker is naming a golfer? There's about a 100 percent chance "Tiger" is what's coming out of their mouth.